Gatlinburg is loved by adventure enthusiasts and luxury seekers alike. And rightfully so. This magical town can cause anyone with its breathtaking mountain views, outdoor activities, and Southern charm.
If you're looking for a place to take a break from your daily grind and indulge in some R&R, Gatlinburg is the place to visit. You can sip on local spirits, ride horses through the mountains, or sit back and soak in a hot tub.
However, if you are looking for a true luxury experience, then it all depends on how well you plan your trip. You must know what you want to do, where you want to stay, and how you will get around.
Ready for an experience of a lifetime? We have some tips for you.
Visit during the Off Season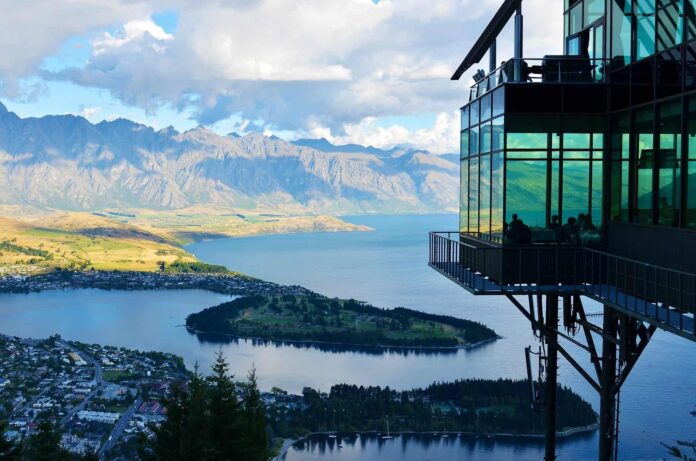 How do you feel about having a baller trip without spending much money? Sounds like a dream, right? This dream could be your reality if you plan your trip during the off-season.
During the off-season, you can stretch your legs and enjoy everything this town has to offer without feeling like a sardine. Plus, you might find great discounts for just about everything.
From accommodation to a spa treatment, you can get the same high-end experience without the hefty price tag. For Gatlinburg, January through March is the least busy season. It's because the air is still chilly, and not everyone's a fan.
Stay in a Luxury Chalet in the Woods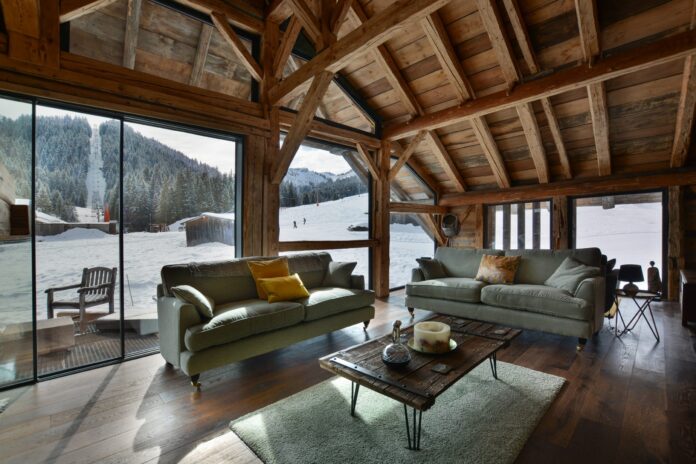 Gatlinburg has its brand of luxury – chalets in the woods. You can rent a chalet complete with all the bells and whistles of a five-star hotel. Think hot tubs overlooking the Smoky Mountains, outdoor fireplaces and barbeque grills, fully equipped kitchens, and plush bedrooms.
What's more? The most luxurious Gatlinburg chalets offer massage packages so you can relax and unwind in serenity. And the best part is that you can find them at unbelievable rates if you know where to look. If you're traveling with your furry friend, you can find one with pet-friendly amenities. We recommend booking earlier to ensure you don't miss out on any good deals.
Explore Town via Limousine
There's no reason not to enjoy the town in style when you're in Gatlinburg. Rent a limousine and cruise around the town with your friends and family. The limousines have all the amenities you need for a luxurious ride – a TV, surround sound system, a wet bar, and plush seats.
Plus, some limo services have special packages that include wine and cheese tastings or in-ride spa treatments. Now that's what we call first class!
We recommend you book your limousine ahead of time to make sure you get the vehicle of your dreams. If you're traveling with kids, look for ones with child seats and other family-friendly features.
Hang Out with the Locals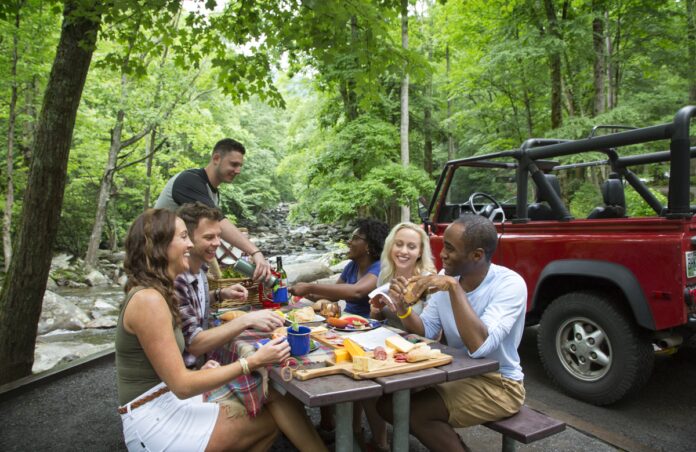 If luxurious means authentic to you, then hang out with the locals. The best way to experience a place is through its people. And Gatlinburg doesn't disappoint in this department either.
Here, you can find people who are passionate about their town and will be more than happy to share stories with you. They are kind, helpful, and fun to be with.
You can go for a drink with them, or take a tour guide. If you're visiting during the holiday season, ask around for local events and festivals to attend. You'll not only have a blast but also get to know the culture and customs of Gatlinburg.
Some can't-miss experiences include visiting the historic churches, hiking in Smokey Mountain National Park, and taking a river rafting trip.
Organize a Gourmet Meal in the Woods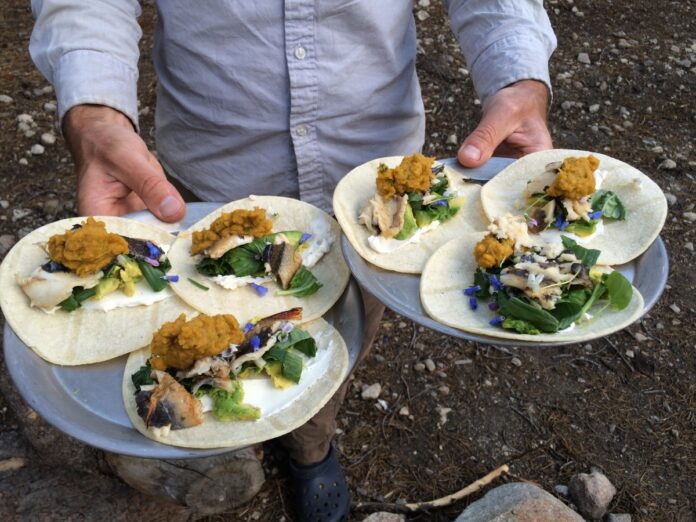 Take your luxurious experience one step further by organizing a gourmet meal in the woods. Imagine a piping hot dinner served in the woods near a bubbling brook.
You can hire a private chef or opt for a catered dinner under the stars. You can choose from a traditional barbecue, a five-course dinner, or even sushi and sashimi. And if you want to add an extra special touch, you can get your meal paired with the finest wines.
You can get the finest wines from restaurants in town or sample the local brews. Either way, your dinner will be an unforgettable experience.
Take a Helicopter Tour
Did you know that Gatlinburg has some of the most spectacular views in the United States? And what better way to explore them than from a helicopter? A 360-degree view of the stunning Smoky Mountains, with vibrant colors and unending beauty, will make you feel like royalty.
You can book a helicopter tour from one of the many companies in town. You can even opt for a private tour and make your Gatlinburg visit extra special. The tours cost between $26 to $172 per person, depending on the length and type of tour.
Splurge on a Shopping Spree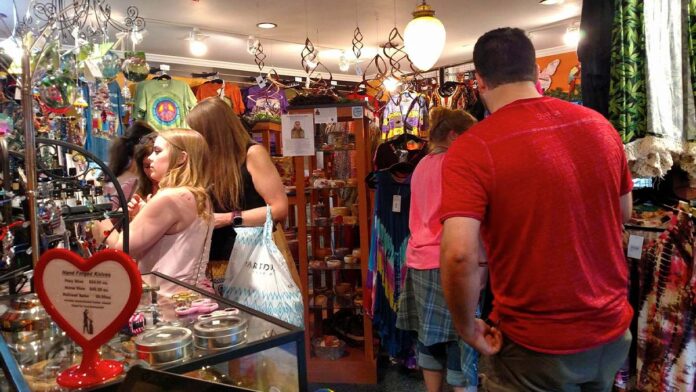 Gatlinburg is home to many boutique stores and galleries selling everything from clothes to antiques. Whether you're looking for something special or just window shopping, you can find something that suits your taste.
You can find all kinds of unique items here, from jewelry and home décor to local art and crafts. So, grab all the souvenirs and gifts you need.
Explore Local Restaurants and Distilleries
What's a vacation without good food? Luckily, Gatlinburg has some of the finest restaurants and distilleries in the country. You can find everything from fine dining to casual eateries.
The Melting Pot, the Peddler Steakhouse, Alamo Steakhouse, and the Greenbrier Restaurant are some of the popular restaurants in town. And if you're looking for something unique, check out Ole Smoky Moonshine Distillery.
Their moonshine is famous all over the country, and you can even get a tour of their facility. If you're sampling, don't forget to try Moonshine Peaches, Buckeye, and Mountain Java. You can even take home some merchandise like tee shirts, mugs, and more.
To Sum It Up
There are two kinds of travelers — those who are spontaneous and those who plan every detail. Both categories know how to have fun. But if you want to dip every aspect of your vacation in luxury, you'll need to plan.
It includes your travel dates, accommodation, and activities. Know where you'll eat, how you'll travel, and who you'll make friends with. Ultimately, it only feels luxurious if your vacation makes you feel gratified.