Fredericksburg, a quaint town in the Texas Hill Country, offers an unparalleled blend of history, culture, and natural beauty. Established in 1846 by German settlers, this splendid destination has become a vibrant hub for tourists seeking an unforgettable experience.
From wine tasting and shopping to hiking and exploring historical sites, Fredericksburg provides something for everyone. Dive into this article to discover the top tips for planning a trip to Fredericksburg.
Finding the Perfect Accommodation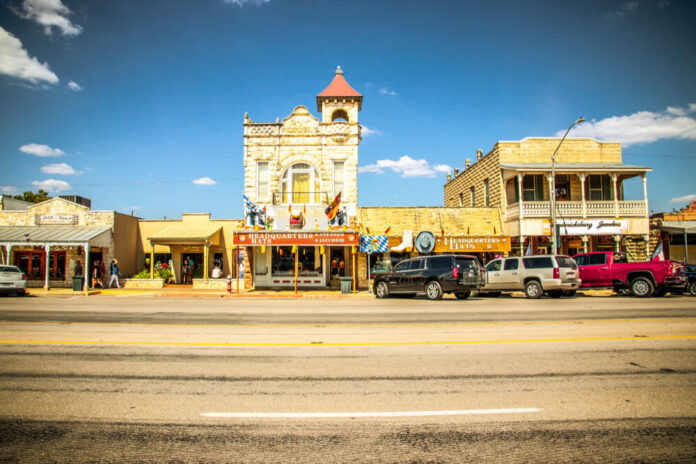 Embarking on an unforgettable journey to Fredericksburg requires careful consideration of where to stay. The town offers various accommodations, from stylish bed and breakfasts to elegant hotels. The key to an exceptional experience lies in selecting a lodging that matches your preferences while providing top-notch amenities and convenient access to local attractions.
When you search for the ideal place to stay, look up resorts in Fredericksburg TX, to find the perfect match for your travel needs. A prime example of upscale accommodations in Fredericksburg is Firefly Resort. Guests at Firefly Resort can indulge in the luxury of private hot tubs and spacious cabins, ensuring a relaxing and rejuvenating stay. It offers proximity to wineries and other attractions.
Diving into Fredericksburg's Vibrant Past
A journey to Fredericksburg is incomplete without delving into its captivating history. As a traveler, you'll find ample opportunities to explore the town's rich heritage, which adds depth and context to your experience.
Start exploring at the National Museum of the Pacific War. You'll uncover intriguing insights into World War II's Pacific Theater. Continue to the Pioneer Museum to appreciate the lives and tales of early settlers in the area.
Lastly, visit the Vereins Kirche, a remarkable octagonal structure that functioned as a church, school, and meeting place. By visiting these exceptional sites, you'll gain a deeper understanding of Fredericksburg's unique history, enriching your vacation and creating lasting memories.
Savoring the Flavors of Fredericksburg's Wine Scene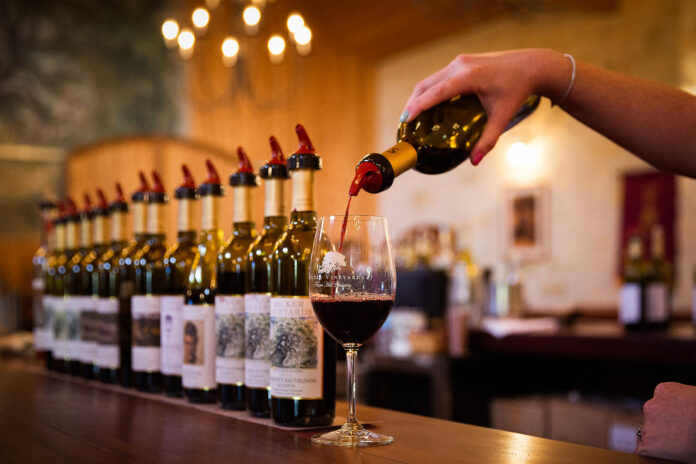 If you're a wine enthusiast, Fredericksburg offers an unforgettable experience, as the town lies in the heart of Texas Hill Country's flourishing wine region. The region offers a variety of selections for the most refined palate, with over 50 wineries and tasting facilities.
As you commence your wine-tasting adventure, you'll relish the opportunity to savor an assortment of exquisite vintages, each with its distinct character and flavor profile.
The stunning vineyard vistas serve as a perfect backdrop, enhancing your wine-tasting journey's overall ambiance and delight. So, raise a glass and toast to the memorable moments you'll create while exploring Fredericksburg's thriving wine scene.
Embracing Fredericksburg's Natural Wonders
Fredericksburg provides a treasure trove of outdoor experiences for nature lovers, ensuring an adventure-filled trip. Begin exploring Enchanted Rock State Natural Area, where the awe-inspiring pink granite dome invites visitors to hike its trails, conquer its rock climbing routes, or marvel at the night sky.
If a more laid-back excursion suits your preferences, consider a leisurely drive along the Willow City Loop. This picturesque route meanders through the Texas Hill Country, revealing a dazzling display of vibrant wildflowers during the spring months.
Shopping at Unique Local Boutiques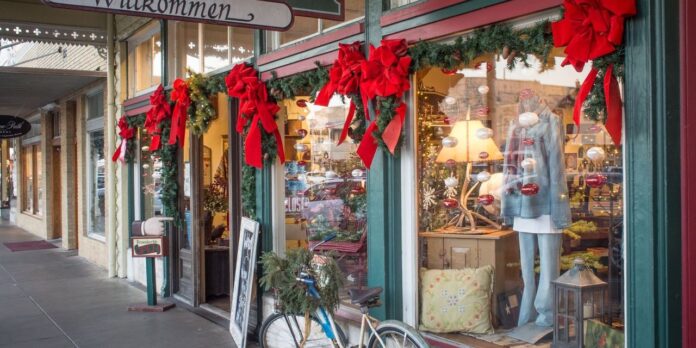 A visit to Fredericksburg's historic Main Street presents a wonderful opportunity to explore a medley of shops, galleries, and antique emporiums. As you meander through this delightful thoroughfare, take the time to peruse the exceptional selection of items on display.
You'll find handcrafted jewelry that adds a touch of elegance to any outfit, home decor that breathes new life into your living space, and gourmet food items that tantalize your taste buds.
For a memento to remember your trip, pick up a Texas-themed souvenir that captures the essence of Fredericksburg. Whether you're an avid collector or enjoy window shopping, a leisurely afternoon exploring Main Street's unique offerings will surely enhance your travel experience.
Experiencing the Fredericksburg Trade Days
The lively Fredericksburg Trade Days, held on the third weekend of every month, provide a captivating blend of shopping, entertainment, and culinary delights. You'll encounter over 400 vendors offering various unique items such as antiques, handmade crafts, and intriguing collectibles in the bustling marketplace.
The enticing aromas wafting from food trucks serving delectable treats and the sounds of live music further enhance the lively atmosphere. Whether you're an avid bargain hunter or enjoy browsing, Fredericksburg Trade Days is a must-visit event that adds a unique touch to your travel itinerary.
Visiting the Sauer-Beckmann Living History Farm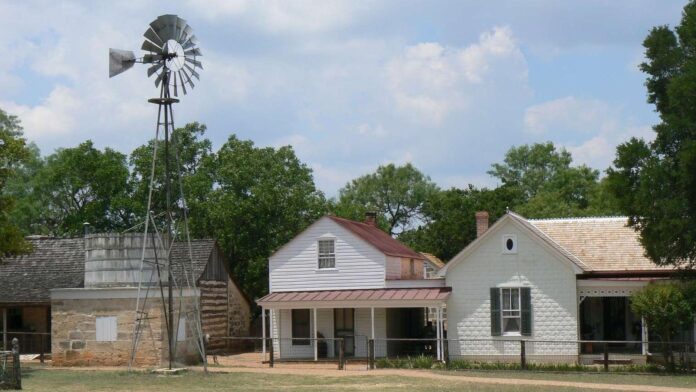 For a truly immersive historical experience, visit the Sauer-Beckmann Living History Farm, where you'll be transported to the early 1900s Texas Hill Country. You'll encounter costumed interpreters who bring the past to life by showcasing the day-to-day activities of early Fredericksburg settlers.
Witness the skill and dedication that went into traditional farming practices, observe the preparation of meals using time-honored cooking methods, and gain insight into the daily routines that shaped life on a rural farm. This captivating journey through history provides a unique perspective on Fredericksburg's rich heritage.
Strolling Through the Wildseed Farms
A visit to Wildseed Farms, the largest working wildflower farm in the nation, promises a mesmerizing sensory experience for nature lovers and gardening enthusiasts alike.
Wander through the vibrant fields, where a kaleidoscope of blooming flowers creates a breathtaking and fragrant display. Stop by the on-site store to browse a selection of gardening supplies to help you recreate a piece of Wildseed Farms' magic in your backyard.
Complete your visit with a tranquil moment in the Butterfly Haus, where delicate butterflies flutter amidst a peaceful setting. Wildseed Farms is a true Fredericksburg gem that adds a touch of enchantment to your trip.
Enjoying the Fredericksburg Music Scene 
Fredericksburg's lively music scene offers an eclectic mix of performances, ensuring your trip is filled with memorable tunes and toe-tapping moments. No matter your musical preferences, you'll find an array of venues hosting live shows that cater to diverse tastes. Cozy up at a wine bar for an intimate acoustic set, or head to an open-air concert for a more emotional experience.
With a calendar brimming with musical events, Fredericksburg provides the perfect soundtrack to your unforgettable adventure. So let this charming town's melodies lull you into a state of ecstasy.
Embarking on a Scenic Drive along the Pedernales River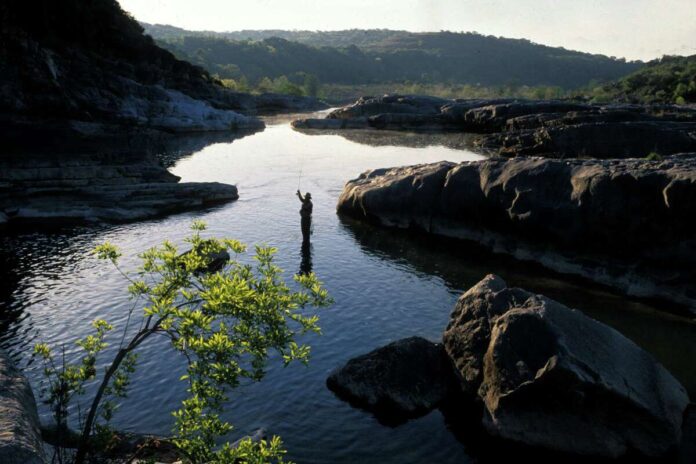 For a truly unique and awe-inspiring experience, go on a leisurely drive along the Pedernales River through the picturesque Texas Hill Country. This scenic route offers breathtaking views of rolling hills, rugged cliffs, and serene riverbanks, making it the perfect way to explore Fredericksburg's natural beauty at your own pace.
Stop at the various overlooks and parks to soak in the tranquil atmosphere, snap some stunning photos, or enjoy a riverside picnic.
Conclusion
Fredericksburg offers many possibilities for an unforgettable trip. Discover the perfect accommodation, delve into the rich history, savor wine-tasting experiences, and explore the great outdoors.
Shop at unique boutiques, attend Trade Days, step back in time at Sauer-Beckmann Farm, and wander through Wildseed Farms. Enjoy the vibrant music scene and let Fredericksburg's charm leave you with lasting memories.