Welcome to the extraordinary mountain city of Pigeon Forge, smack-dab in the middle of the awe-inspiring Great Smoky Mountains. A veritable treasure trove of southern charm, natural beauty, and a dizzying array of entertainment options, Pigeon Forge, is a place that guarantees a bucket list's worth of adventures.
Allow us, if you will, to be your guide to the top nine must-see spectacles in this bustling city.
Wander the Great Smoky Mountains National Park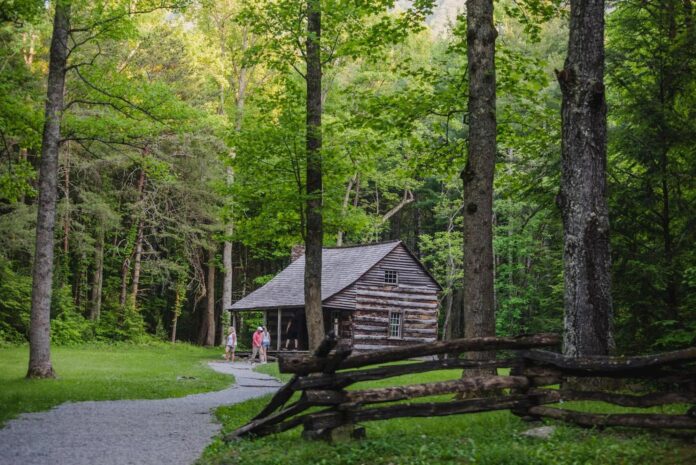 The jewel in the crown of Pigeon Forge has to be the Great Smoky Mountains National Park. This UNESCO-certified marvel is famed for its eclectic flora and fauna, age-old mountains, and whispering echoes of the Southern Appalachian culture.
Strap on your hiking boots and lose yourself in the labyrinth of trails that wind their way through the park. Whether you're a bird enthusiast, plant lover, or just a fan of Mother Nature's handiwork, the park serves as a tranquil escape from the city's humdrum.
You might fancy dropping a line in the teeming streams, setting up a picnic amongst the lush landscapes, or cruising through Cades Cove for a scenic drive you won't soon forget. The Smokies, with their timeless allure and touch of Southern charm, stand as a beautiful testament to the natural wonder that is Pigeon Forge.
Give Mini Golf a Whirl at Assorted Venues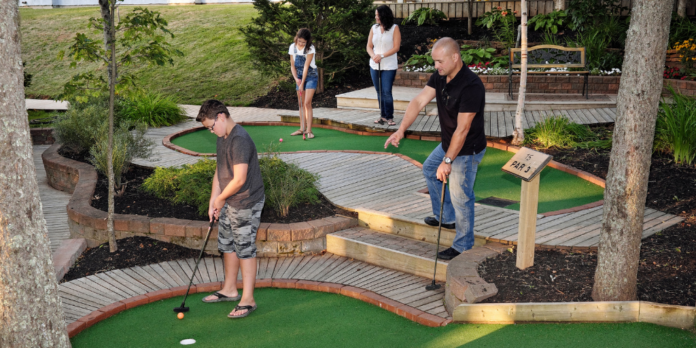 Between the rush of amusement park rides and the tranquility of nature's embrace, find a moment to engage in a bit of friendly mini-golf, a beloved tradition in Pigeon Forge. The city is dotted with a motley of unique mini-golf spots, each offering a distinct theme and a variety of challenges.
Take Crave Golf Club, for instance. Here you'll discover a sugary wonderland of a course with both indoor and outdoor options. This whimsical hotspot promises an unforgettable experience to play a game of putt putt in Pigeon Forge, suitable for kids and kids-at-heart alike. The mingling of friendly rivalry with the city's undeniable charm makes a round or two of mini-golf in Pigeon Forge something you can't miss.
Spend a Day at Dollywood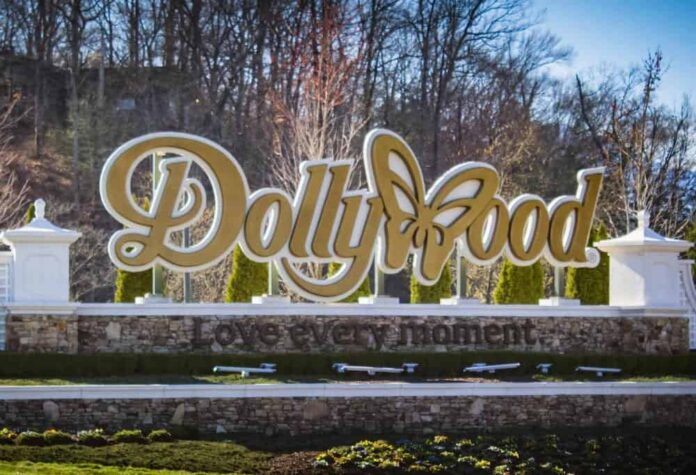 Dollywood, the famed amusement park co-owned by country music legend Dolly Parton, is an essential stop during your Pigeon Forge adventure. This award-winning theme park captivates guests with over 50 world-class rides, high-energy entertainment, and memorable dining experiences.
From pulse-pounding roller coasters to gentle rides for the little ones, there's something for everyone at Dollywood. Explore themed areas like the Craftsman's Valley, where you can witness artisans at work or enjoy a live show at one of the park's many stages. Don't forget to try the park's southern-style dining options, which reflect Parton's roots and the culinary traditions of the Smoky Mountains.
Board the Titanic Museum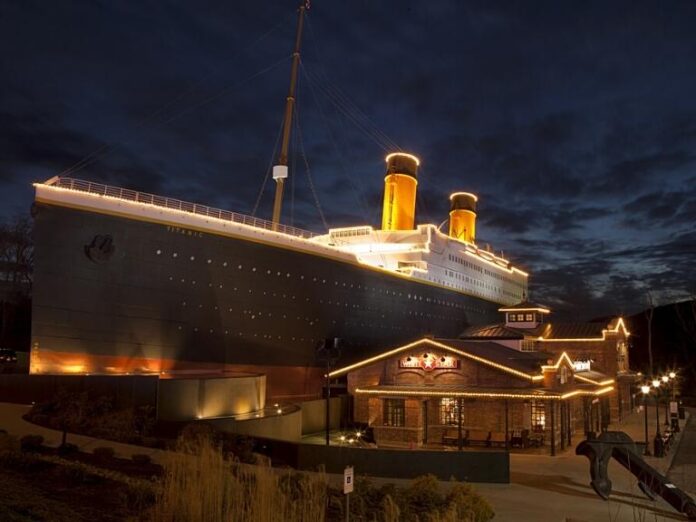 Brace yourself for a voyage back in time at Pigeon Forge's Titanic Museum. This museum, quite audaciously shaped like the ill-fated ship itself, offers a fascinating dive into the annals of its history. The moment you cross the threshold, you're handed a boarding pass of an actual Titanic passenger or crew, effectively setting your chronological coordinates to 1912.
Meander through meticulously recreated chambers, behold genuine relics and absorb the poignant stories of those aboard. You'll find a full-scale replica of the iconic Grand Staircase, lovingly built from the ship's original blueprints. A visit to the Titanic Museum is a touching journey through history that leaves you with a profound appreciation for the bravery and tragedy of that doomed voyage.
Take a Scenic Helicopter Tour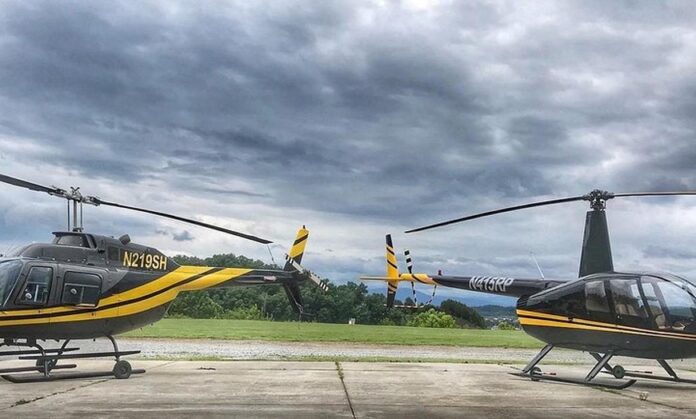 For an experience that's truly unparalleled, consider seeing Pigeon Forge and its surrounding natural beauty from above with a scenic helicopter tour. Several local companies provide these tours, each offering a unique perspective of the Smoky Mountains and the city below. From the moment you lift off, you'll be treated to panoramic views of the rolling hills, lush forests, and the winding Pigeon River.
During the tour, experienced pilots will share fascinating insights about the region's history and landmarks. Whether you choose a short tour of the city or a longer trip across the Great Smoky Mountains National Park, a helicopter tour is an unforgettable way to witness the grandeur of Pigeon Forge.
Explore The Island in Pigeon Forge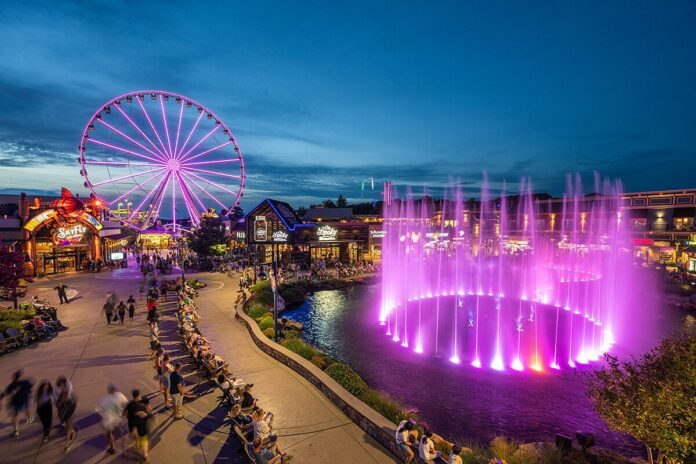 It'd be a crime to leave Pigeon Forge without swinging by The Island. This outdoor entertainment nucleus offers a dizzying variety of over 60 retail and specialty stores, a smorgasbord of restaurants and quick-bite options, and a cornucopia of family-friendly attractions. Looking for the perfect memento, a taste of local flavors, or just some good old fun? The Island has got you covered.
From indulging your sweet tooth at the Candy Kitchen to finding the perfect curio at the Island Trading Post, shopping here is an adventure in itself. When it comes to dining, whether you're yearning for a candle-lit supper at Margaritaville or a quick nibble at the Timberwood Grill, you'll be spoiled for choice.
Rub Elbows with Stars at the Hollywood Wax Museum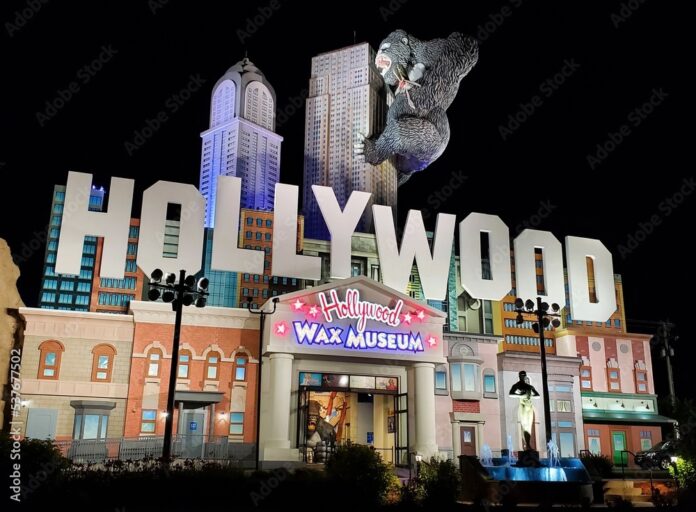 For a bit of glittering Hollywood glam, trot over to the Hollywood Wax Museum. Get up close and personal with life-size wax renditions of your favorite celebs, from silver screen icons to modern-day stars.
This interactive attraction lets you saunter into famous movie settings, snap photos with your beloved stars, and even pick up intriguing tidbits about their careers and off-screen lives. It's a shimmering slice of Hollywood right in Pigeon Forge, sure to delight film buffs and pop culture aficionados alike.
Take a Ride on the Pigeon Forge SkyLift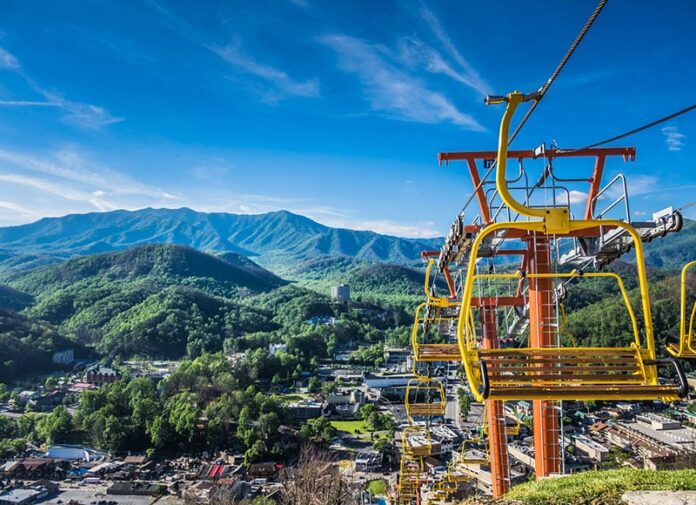 For a panorama-packed thrill, hop aboard the Pigeon Forge SkyLift. This chairlift excursion whisks you to the pinnacle of Crockett Mountain, revealing breathtaking views of Pigeon Forge and the Smoky Mountains.
At the summit, wander the SkyDeck, an expansive lookout where you can kick back, take in the vistas, or grab a bite from the SkyCenter. Day or night, the cityscape or the starscape, the Pigeon Forge SkyLift is an experience you'll remember.
Discover History at The Old Mill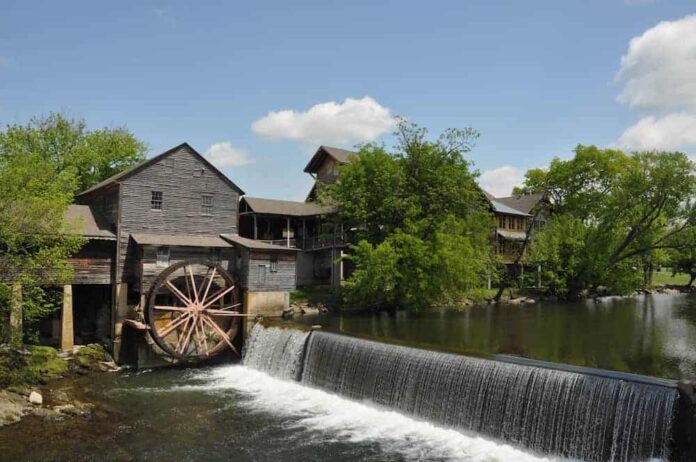 Plunge into local history with a trip to The Old Mill. This venerable gristmill, operational since the 1800s, grinds flour and meal that ends up on your plate at the Old Mill Restaurant.
Adjacent to the mill are various shops and a distillery, each offering goods that celebrate the heritage and craftsmanship of Pigeon Forge. Witness the mill in action, dine on classic southern dishes, or pick up some local crafts as souvenirs. The Old Mill offers a unique glimpse into Pigeon Forge's past, making it a must-see attraction during your visit.
Conclusion
Pigeon Forge, with its breathtaking natural beauty, rich history, and myriad attractions, truly has something to offer everyone. Whether you're an outdoor enthusiast, a history buff, or seeking family-friendly fun, you'll find it all in this charming Smoky Mountain city. So, pack your bags and start planning your Pigeon Forge adventure today. The mountains are calling!