Tennessee is a state known for its rich history, beautiful landscapes, and friendly locals. From the vibrant music scene in Nashville to the picturesque Great Smoky Mountains National Park, there is something for everyone in Tennessee. In this article, we will discuss the best places you can visit for your next vacation:
1- Gatlinburg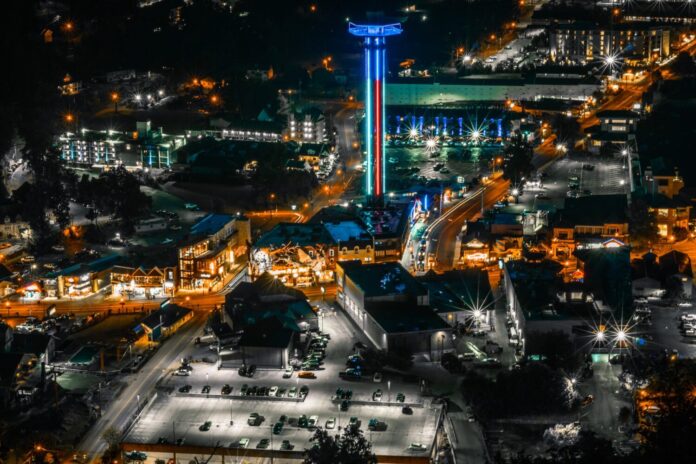 Gatlinburg is a popular tourist destination near the Great Smoky Mountains National Park. It has a bustling downtown area with various shops, restaurants, and cafes. Visitors can find everything from souvenirs and crafts to clothing and local artisanal products.
There are plenty of restaurants and bars in Gatlinburg Tn that offer everything from live music to a wide range of beers and comfort food. It is also home to several unique attractions, such as the Gatlinburg SkyBridge, the longest pedestrian suspension bridge in North America, and the Gatlinburg Space Needle, a 407-foot-tall observation tower.
Gatlinburg is also a great destination for families, with various activities and attractions suitable for children. These include the Ripley's Aquarium of the Smokies, the Hollywood Star Cars Museum, and the Gatlinburg Mountain Coaster.
2- The Great Smoky Mountains National Park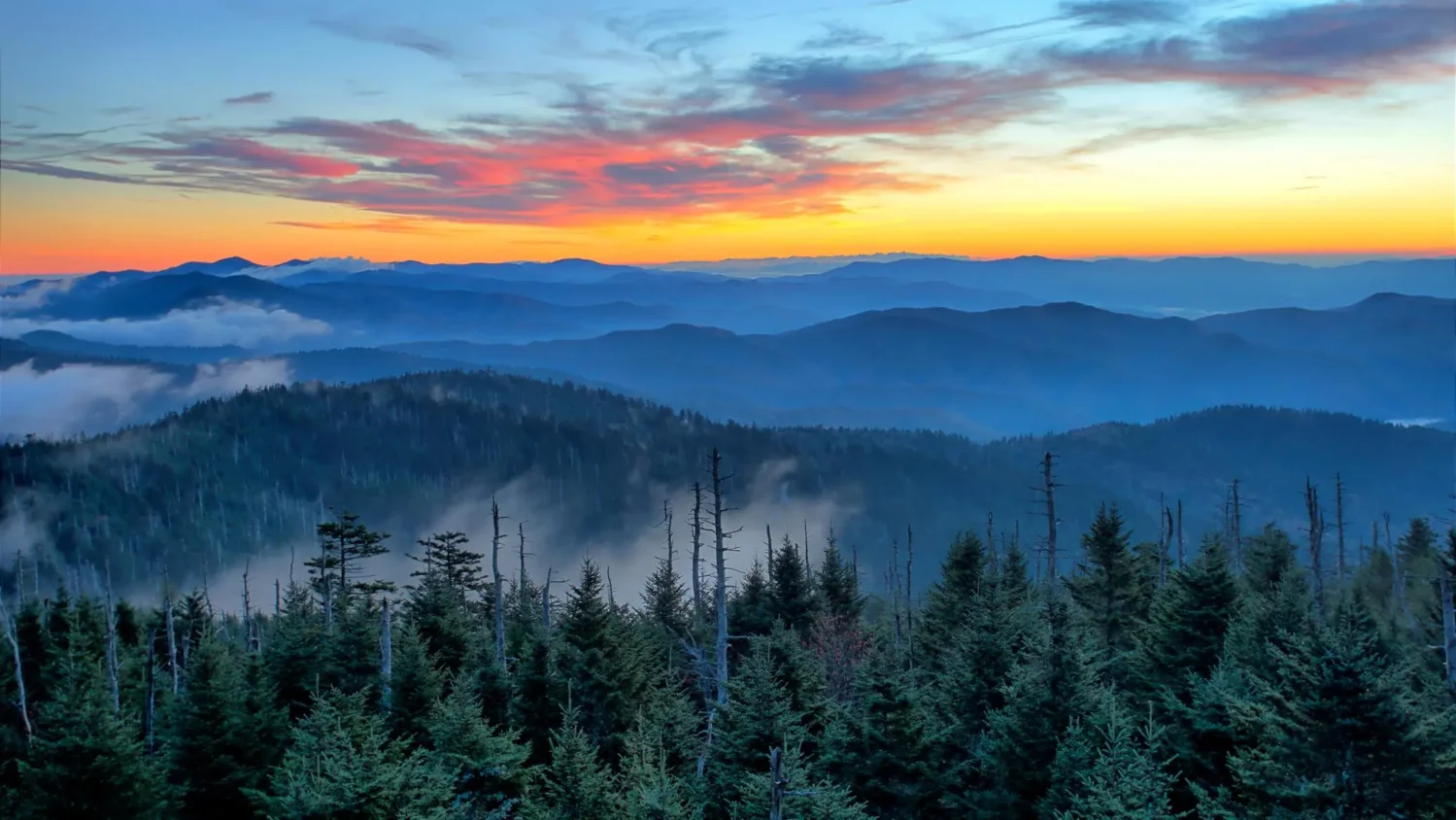 The Great Smoky Mountains National Park is a must-visit destination for nature and outdoor enthusiasts. It is easily accessible from Gatlinburg and Pigeon Forge, making it a convenient destination for a day trip.
The park is known for its stunning natural beauty, with breathtaking views of the mountains and valleys. Visitors can take in the scenery while hiking, driving through the park, or enjoying recreational activities, including hiking, fishing, camping, and picnicking. There are over 800 miles of trails in the park, home to various plant and animal life, including wild black bears. It is one of the most diverse areas in North America, making it a great destination for those interested in nature and wildlife.
3- Nashville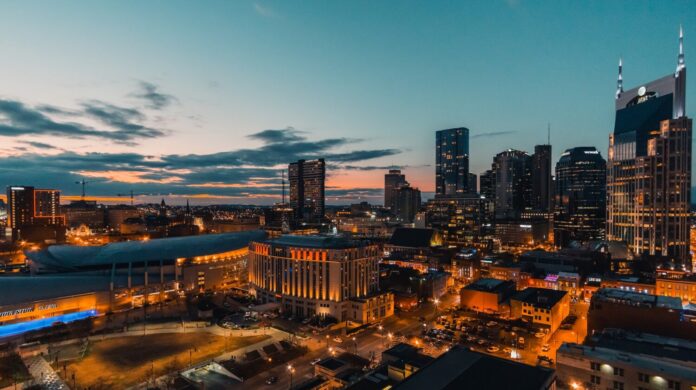 Nashville, also known as Music City, is Tennessee's capital and largest city. It is a vibrant and exciting destination that offers a variety of attractions and activities for visitors to enjoy.
Nashville is located in a beautiful part of Tennessee, with many parks and greenways. Visitors can enjoy hiking, biking, and picnicking in the city's many parks or go fishing or boating on one of the nearby lakes.
The city is also known for its thriving music scene, with numerous bars and clubs featuring live music every night. It is a city with a rich cultural history, and visitors can experience this through its many art galleries, theatres, and cultural events.
The city also has many music festivals and events throughout the year, such as the Nashville Film Festival and the Nashville Jazz Festival. Tourists can also enjoy exploring historical sites, including the Ryman Auditorium, the Country Music Hall of Fame, and the Johnny Cash Museum.
4- Chattanooga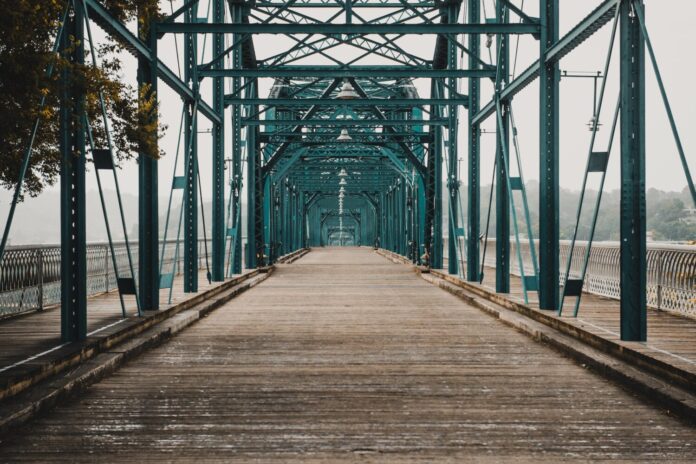 From outdoor adventures to cultural experiences, there are plenty of reasons to add Chattanooga to your travel bucket list.
The stunning natural beauty of Chattanooga is one of its main attractions. Outdoor enthusiasts will love the city's location in a valley between the Appalachian Mountains and the Tennessee River. You may take a stroll or a bike ride alongside the Tennessee Riverwalk or view marine life at Tennessee Aquarium, one of the best aquariums in the US.
If you're a history buff, visit the Hunter Museum of American Art or the Chattanooga Choo Choo- a former train station that has been turned into a hotel.
5- Knoxville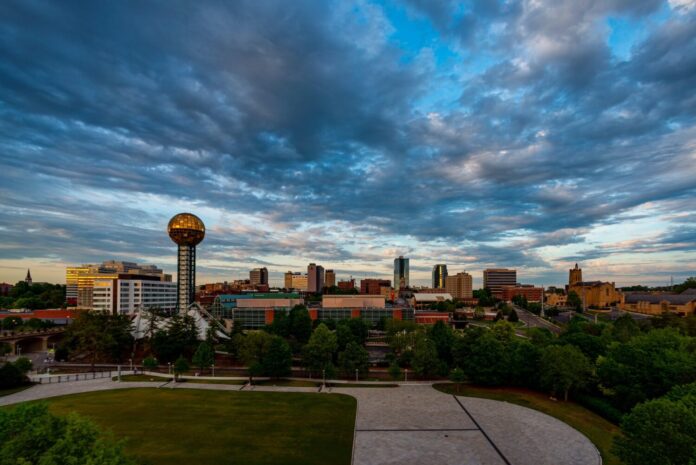 The third-largest city in Tennessee, Knoxville, is a thriving and welcoming destination with something to offer everyone. Knoxville is surrounded by breathtaking natural beauty and offers a wide range of outdoor activity options. The city offers a variety of cultural and historical sites in addition to its natural features, making it a fantastic choice for tourists seeking a well-rounded vacation experience.
The city is home to the University of Tennessee, which also houses a variety of museums and cultural institutions, including the McClung Museum of Natural History and Culture and the Knoxville Museum of Art. The Knoxville Zoo houses various animals from around the world and is another attraction families will enjoy.
The city is also home to the Old City neighborhood, known for its lively nightlife and live music scene. In addition, Knoxville is renowned for its culinary and beverage scene, independently owned cafes, breweries, and restaurants.
6- Memphis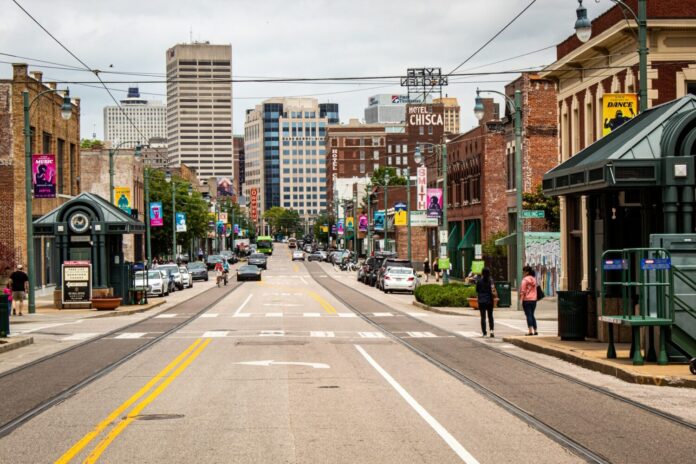 The city is known as the birthplace of rock and roll and is home to many iconic music landmarks, including Graceland, the former home of Elvis Presley, and Sun Studio, where Elvis and other music legends recorded hit music.
Memphis is also home to several other cultural attractions, including the National Civil Rights Museum. In addition to its cultural attractions, Memphis also has some iconic barbecue joints, such as Rendezvous and Central BBQ, where you can enjoy delicious and hearty southern-style food. Due to its location in the Mississippi Delta and proximity to numerous state and national parks, such as the Chickasaw Bluffs State Natural Area and the Mississippi River State Park, Memphis is also a fantastic destination for outdoor enthusiasts.
Conclusion:
If you are looking for a travel destination, look no further. Tennessee is a diverse and welcoming state that offers something for everyone. From its stunning natural beauty and outdoor recreation opportunities to its rich cultural history and thriving food and drink scene, there are plenty of reasons to add Tennessee to your travel itinerary. Whether you're interested in exploring the Great Smoky Mountains, visiting iconic music landmarks in Memphis, or enjoying the vibrant nightlife of Nashville, Tennessee has something for every type of traveler.
So why wait? Start planning your trip to Tennessee today and discover what these amazing destinations offer. You'll definitely need more than one visit.