Are you having problems sticking to your workout routine? Or, are you just getting started with your fitness journey and thinking of ways to get the most out of it? One way you can take your fitness journey to the next level is by hiring a fitness trainer or coach. You might be surprised by how highly in-demand fitness trainers are. That's because these people will help you achieve your fitness goals and make sure you're always motivated and on track.
A fitness trainer will also teach you how to work out properly, especially if your routine involves lifting weights. However, when hiring a fitness trainer, you need to ensure you're investing in the right person. Otherwise, you might be paying for a fitness coach who doesn't understand your needs or help you achieve your desired results. You may find plenty of fitness trainers in every gym, but keep in mind that each of them has different skills and expertise in the field of physical fitness.
Whether this is your first time employing a fitness coach or you're planning to find a new replacement, here are nine tips to remember in choosing the right fitness trainer that will help you achieve your fitness goals.
1. Look For Proper Credentials And Certifications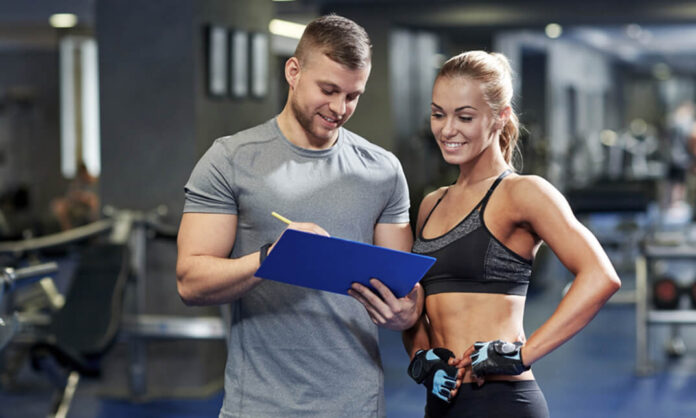 The experts from One Body Personal Training advise that; One of the first things you must look for in a fitness trainer is their credentials and certifications. A certified trainer must show you complete certifications stating their specific field of expertise. Every fitness trainer is required to undergo an exam that would help identify if they have the competence, skills, and professionalism to train and coach different clients. A fitness trainer that can present you with complete certifications and credentials can give you peace of mind knowing they have an excellent education and have met the needed standards.
2. See The Trainer In Person
Even if you've seen the complete credentials of the trainer on their website, it's still recommended to meet the fitness trainer in person before finalizing your decision of hiring them. For instance, you can visit StudioForty6 and other gym centers and talk to their fitness trainers.
While you talk to the fitness trainer, assess if you can be open, comfortable, and get along well with the trainer and find out if he or she is more interested in helping you accomplish your fitness goals rather than getting paid.
3. Ask For References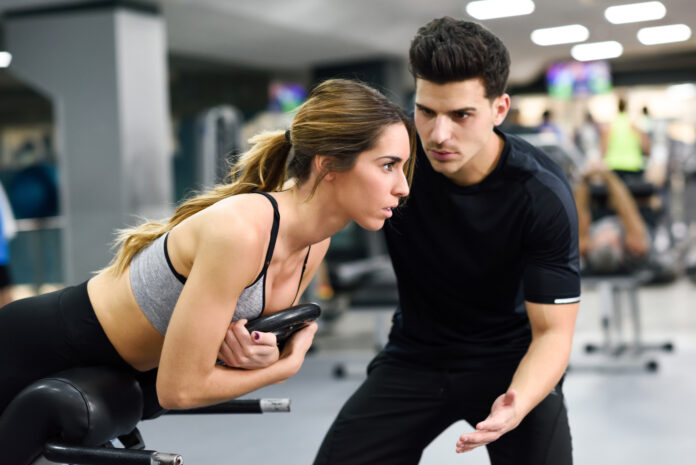 During your talk with the fitness trainer, make sure to ask for their references. Their references will serve as their portfolio on how their past clients were able to succeed with their fitness goals. If they give you names or phone numbers of their previous customers, you can also call them up to ask how satisfied they were with the trainer's type of coaching and to know how their individual needs were met and addressed. If you see that almost all of them are saying that they're able to succeed in their fitness goals, then most likely, that same fitness trainer can help you succeed in yours.
4. Identify Their Training Style
Even if they have the same years of experience or certifications, every trainer will always have different personalities, which means they'll have different approaches on how they'd like to train or discipline their clients. Some fitness trainers are praised for their positive reinforcement and patience in training their clients. Meanwhile, other clients like it best if their trainers are frank, outspoken, and strict during training. Either way, your list of prospective fitness trainers and their training styles will let you know which is more commendable for you.
5. Inquire About Their Area Of Specialization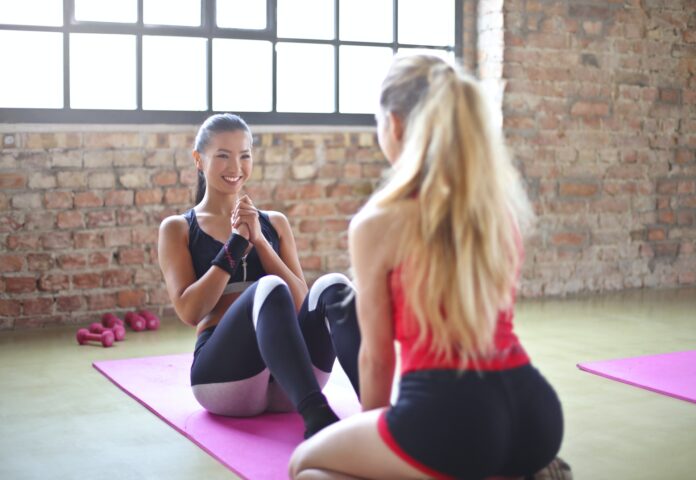 Hiring a trainer who claims to specialize in all fitness needs might only mean they know fitness in general, but not specifically. It can be harder for both of you to achieve your fitness goals if his or her training style is vague, without any particular target. That's why it's crucial that before you hire a trainer, you know your fitness goals, as this will help you find a trainer that specializes in it.
For instance, if your goal is to achieve a 5k run, you need a fitness trainer specializing in running. Meanwhile, if your goal is to get abs and biceps, you need a trainer to help you create a specific workout routine aimed to sculpt and tone your abs and biceps. A fitness trainer with a specialization is more likely to be passionate about their training style than a trainer who claims to know everything. Thus, they can help you achieve your fitness goals effectively.
6. Consider Their Years Of Experience
The trainer's years of experience could also help you determine if that person can accommodate your fitness-related needs. A newly-certified trainer may be cheaper, but they may not have enough years of experience in helping people with their needs and goals. So, if possible, go for a seasoned certified fitness trainer that has been in the industry for several years, as it only means they've handled plenty of customers with different sets of needs.
7. Find Out If Their Training Charges Fits Your Budget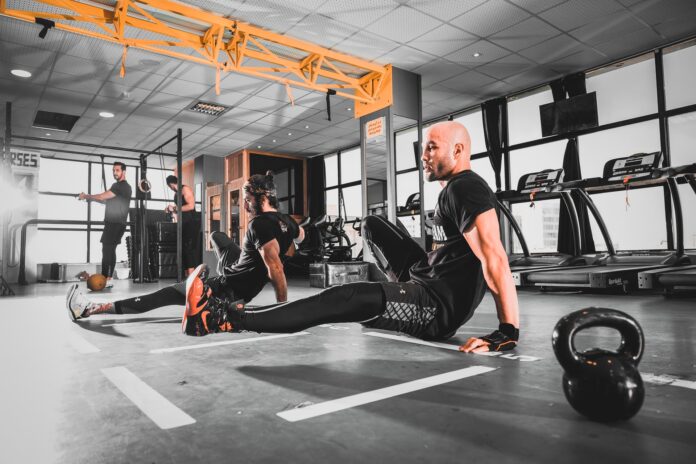 Another vital factor to consider when hiring a fitness trainer is your budget. Keep in mind that every trainer will have different charges as it would depend on the duration of their sessions, credentials, specialization, and location. So, before you start hunting for available fitness trainers, make sure you figure out your budget first, this will help narrow down your choices. Plus, you can also lay down your budget to the trainers and see how each of them will try to fit in some services and perks into your budget.
8. Consider The Location
Every customer will have different preferences in terms of location. Some are more comfortable doing their fitness routine at home, while others prefer to be trained in the gym. Your preferred location can also impact the trainer's charges. Some trainers charge more if the client wants to be trained at the comfort of their home. After all, they need to consider the expenses they'll incur when traveling back and forth to your residence. Meanwhile, a trainer from the gym may be more affordable. Either way, there will always be a good trainer for every location.
9. Check Your Availability And Compatibility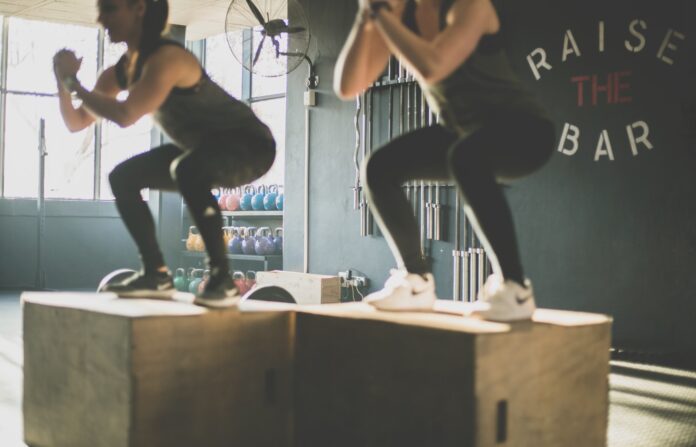 Your availability is also crucial in finding the best trainer for your fitness routine. It's hard to stay consistent if you and your fitness trainer don't have the same schedule. Thus, make sure to include the trainer's availability when inquiring about their services. For instance, if you're only free to work out in the evening, see if the trainer can accommodate you during that schedule.
Meanwhile, if you only prefer working on Mondays, Wednesdays, and Fridays, see if you can book all those days with them or if they can't promise you a permanent schedule. In case you have emergencies, you also need to know how they handle appointment cancellations.
Besides availability, compatibility is also important. Some people might be more comfortable if their trainer is the same gender as them, while others may prefer a trainer from the opposite sex.
Find Yourself The Best Fitness Trainer Now
Let these tips help you hire the best fitness trainer for your fitness needs. Don't worry, as these items are only guidelines to help you hire the right one and are not strict rules. But above all these, make sure to trust your instinct and go for a fitness trainer that naturally fits your personality, preferences, and needs. With the right trainer, you're more likely to be motivated, inspired, and comfortable throughout your fitness journey.