I've always been an active person.
I love hiking, biking, kayaking, snowshoeing, playing hockey and taking Zumba classes with friends. And if I don't do anything physical for a week or two at a time, I really miss it after that!
For years, since becoming a mom almost 13 years ago now, I have done the majority of my exercising at home.
It's just so convenient to work out in your own space. No driving to the gym with sometimes unreliable schedules of drop-off daycare providers…no having to wait for equipment or people…no workout clothes required!!! It can be easy to over look how beneficial it is to have all the comforts of home at your fingertips.
I get asked a lot of questions about exercising from friends and family, so I thought it might be helpful to share what's worked for me recently. It may not work for everyone but hopefully you can take some ideas and adapt them to fit your needs.
First, I rely on my own bodyweight for resistance.
It's free, it's easy to store and I have options available at all times. Whether you want to exercise in front of the TV or while your kids are playing…think about how much time you really spend sitting down without interrupting them (unless they're watching TV too!?) If you're worried about disturbing them, try walking around with ankle weights to give yourself a little extra challenge. Exercising in front of kids that are older can be beneficial as well; not only do they get encouragement from seeing their parent trying something new but now they watch what you eat and see how hard you work out. They'll take note when mom/dad yells " 5 more minutes" just one too many times.
I have a chin up bar that I bought for a good price on https://www.northernfitness.ca/.
It's not fancy, but it has held up well over the years and only takes up about 1 square foot of floor space when not in use.
The walls in our home are all brick so drilling holes to mount it didn't work out. If you're lucky enough to have studded walls, go ahead and get something better! It was also pretty easy to put together by myself once I figured out which holes were which. The bolts are color coded for what side is left/right/top/bottom which can be helpful if you aren't great with decipher ing instructions.
I also bought an inversion table for $10 at the Equip Thrift store. I've wanted one of these since high school but never could afford it until now. I'm going to be honest, they're not my favourite thing to use but I do enjoy seeing how far forward I can let my legs go and hold myself there! It helps that it folds up and takes about a minute to set up or put away depending on what you need from it.
My most recent purchase was a suspension trainer.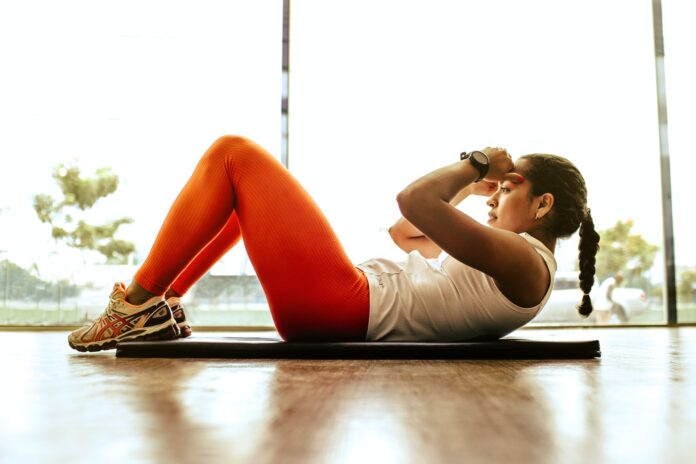 These are fairly inexpensive compared to some other options out there and give quite a good workout !
I like that I can get a full body workout in one piece of equipment. Plus, it definitely helps with strengthening my weak postpartum abdominal area after two pregnancies!
There are many different brands of suspension trainers so find one that works for you and your budget. I bought mine at the Canadian Tire in our local mall, but there are several online retailers out there too! You will need to anchor this system or buy something specific to do so if you don't have trees/etc close by. Make sure to read the instructions on how best to use this too because safety is important!
What about equipment?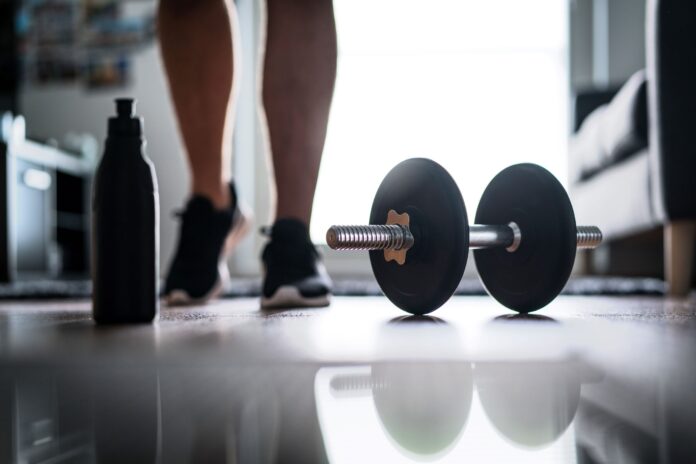 Don't feel you need to invest in lots of equipment right away. It can be very tempting but I like to go slowly and steadily into that area.
You don't need a gym membership, fancy machines or even much space (although more is better) but you do need some kind of resistance and stability!
If what you're using isn't challenging enough , you will get bored and likely stop using it all together. I would suggest finding something challenging but not discouraging and start building from there!
Once you've started exercising more regularly, no doubt your eating habits may take a hit (at least mine did!) By this point though you should be feeling better about yourself and hopefully your family is noticing too! This is the time to recommit to healthy foods.
I'm not perfect, but I try to keep fresh fruit/veggies stocked in my house at all times. If mom's eating her veggies, then everyone else is more likely to follow suit. It doesn't matter what diet philosophy suits your needs; Atkins, Dukan or South Beach…just eat less processed food , drink more water and eat fruits and veggies!
I hope this can help some of you with getting started or at least gave you a little inspiration to start your own fitness journey.
Why is it important to train at home?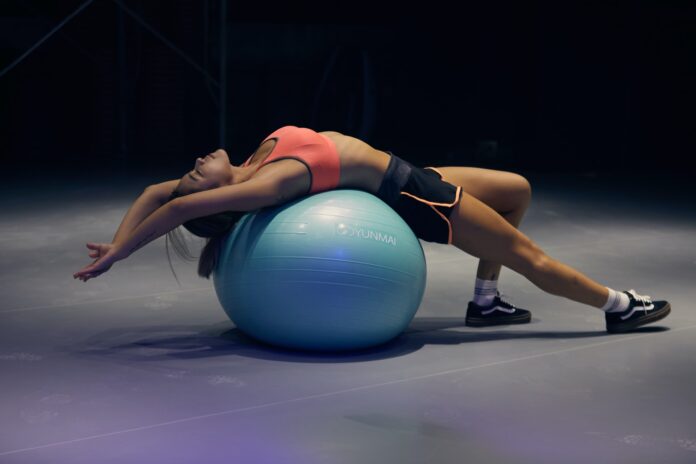 People are busy, I get it! Who has time to go to the gym? For me, working out at home means I have more time for other things. Plus, my kids actually enjoy watching me train at home because I'm doing something they're not allowed to do 😉
They are constantly asking when they can have turns. And I'm definitely not the only one talking about fitness at home anymore either. There are so many great ideas out there on Pinterest and YouTube these days it's amazing!
I've tried every method from super expensive gym memberships to cheap workout dvds purchased from gas stations. My favourite purchase by far is the TRX system though. The value you get from those suspension trainers is more than worth what I paid for them! They're a regular part of my workouts now and if you check around, you can find sales or deals on them quite often too.
Is doing fitness at home fun?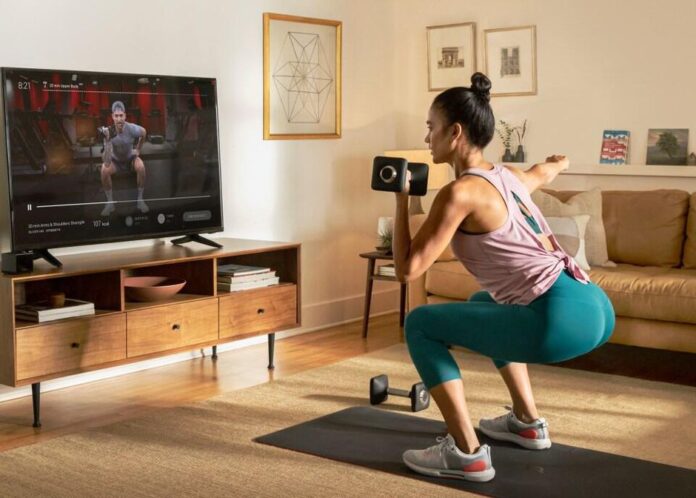 In my opinion, it's a little bit of both. I know what I'm capable of and that helps keep me motivated because sometimes I can't tell if I'm working hard enough or not!
I find the best way to stay consistent is setting realistic goals for yourself and starting small. It's so easy to get overwhelmed by all the information out there on getting fit and eating right. If you try and change everything at once , you're more likely to fail than succeed!
Just like anything else in life, fitness requires self discipline and determination but it also takes time. You need to give yourself permission to start slow and work your way up from there .