There's no better exercise out there than cycling. It gives your whole body a workout and lets you connect with nature helping you boost your immune system and ensuring you remain healthy. However, finding good trails to use and measuring your stats is hard. It can get seriously demotivating as well especially if you don't have a friend that shares your hobby. However, you don't need to feel bad. Here are some apps that take care of it all so be sure to give them a shot.
1. Komoot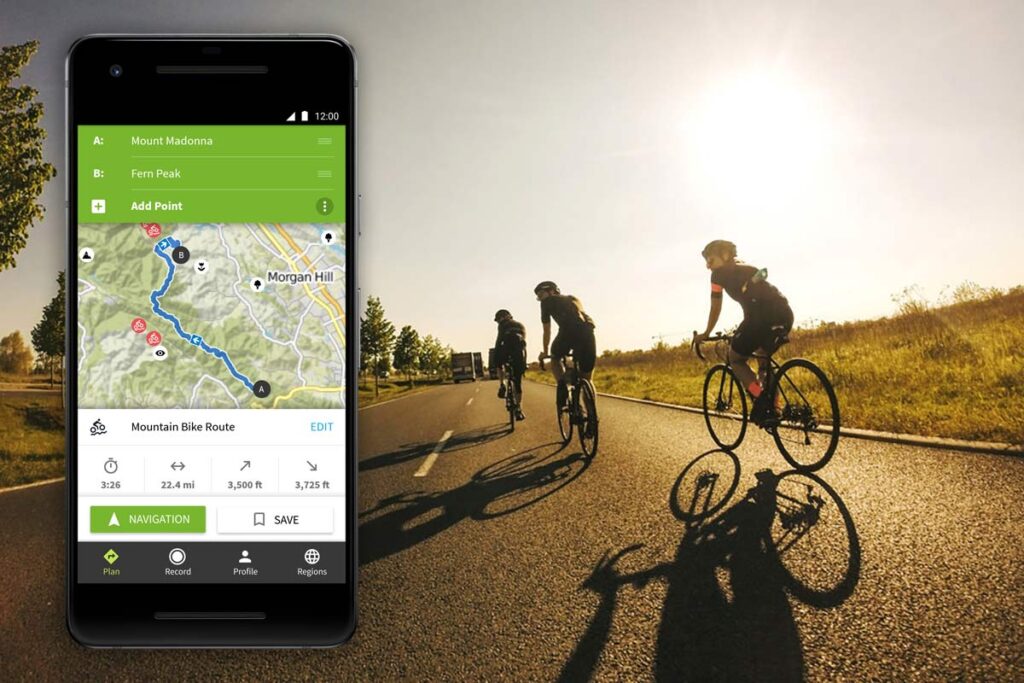 If you're looking for some new trails to try out and spice up your daily cycling routine, you must try Komoot. It's like Google Maps but for cyclists. Using the OpenStreetsMap database as guide, it helps you plan the most efficient and safe route to wherever you're planning to go. It also takes into consideration your fitness level and recommends you routes accordingly. It then predicts how long it'll take you to get there as well. What's more, it gives you a detailed analysis of the path you're taking, from how bumpy it is, to how elevated it might get. You can also geotag you location along with a picture of where you're at.
The interface is quite friendly, allowing you to drag the route to the location you want to get to. The Navigation screen gives you the real-time speed, average speed, the distance you have traveled and what remains among other things. And, it's super interactive! What more could you want?
2. Strava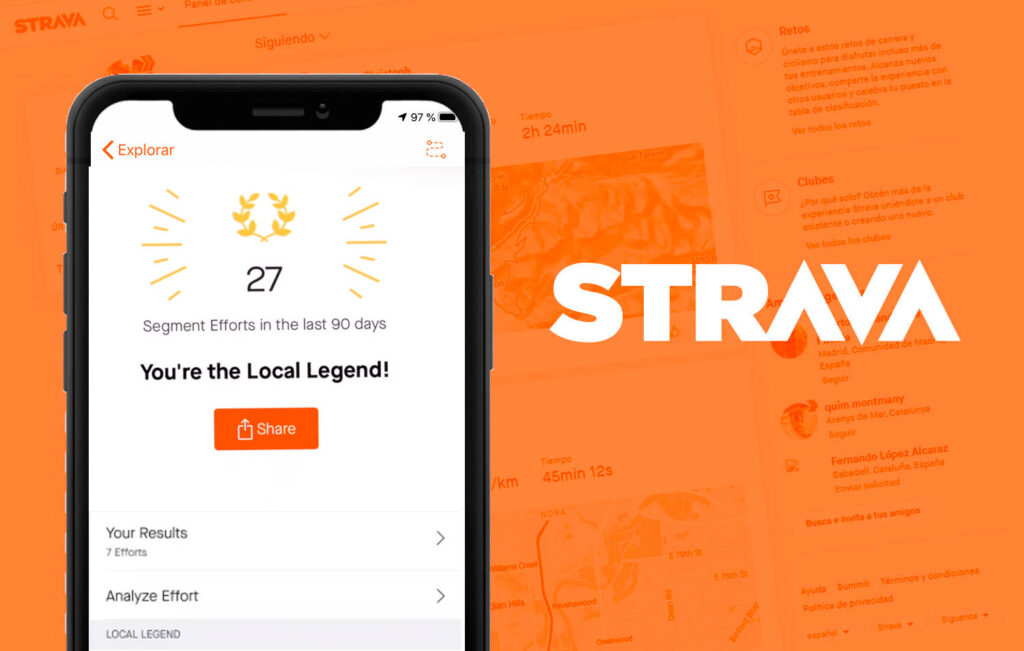 Strava was first launched in 2009 and since then it has gained 32 million users. Of these, 200,000 are paying for the premium version so you know the app offers great services. The factor leading to its success, however, can be attributed to its role in taking cycling competitions to a whole new level.
The app offer ride sections that serve as mini-race courses for you to explore. There you get to battle it out with strangers and friends alike for the title of King/Queen of the Mountain. This healthy dose of competition keeps you motivated and is sure to help you improve your game. What's more, you get to interact with people that love sports just as much as you do.
And, it's not like you won't find other similar apps out there, you will. But, you won't find as big a community as this one. Many who joined the app, satisfied with the services, never needed to look elsewhere. These loyal users now make for an experienced bunch that you'll find extremely helpful.
So, what do you get in the free version? Well, you'd be happy to learn that the free version has a lot to offer its new users. You can track and log your rides with details like the speed and elevation quite accurately depending on your phone. You can then compare these core stats with those of other cyclists to see how well you're doing. The paid version on the other hand, allows you to record heart rate and power data as well. If you think you need these stats as well, then get yourself the premium version.
3. Wahoo Fitness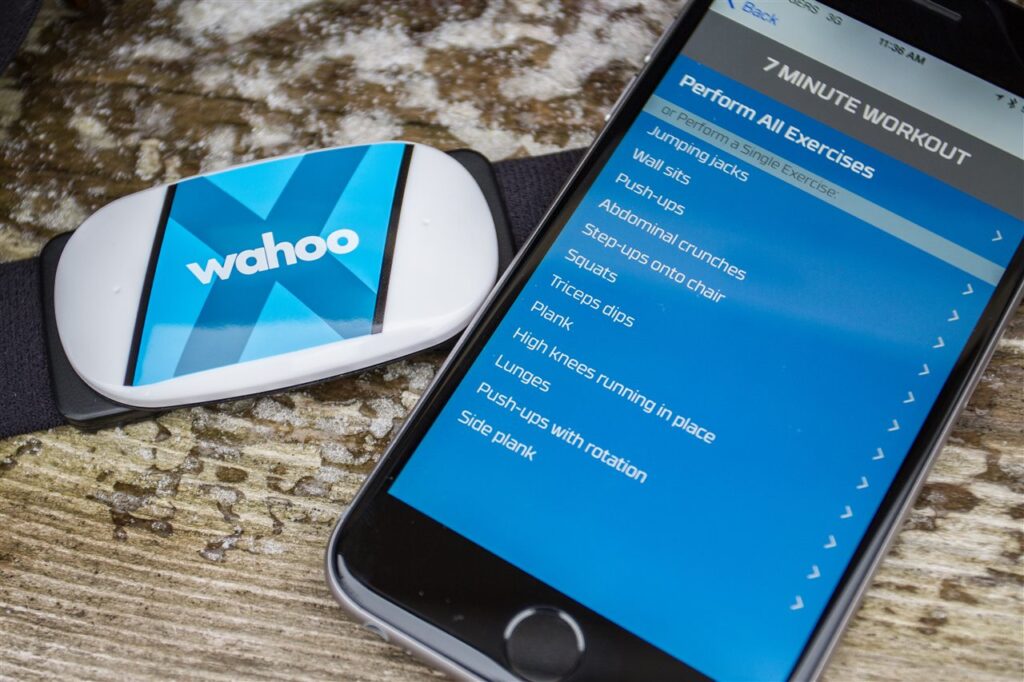 For more serious athletes, Wahoo Fitness is the go to app. This product is not the only one that its makers have on offer. There are a ton of other apps as well as bike computers, sensors and indoor trainers that you can use which pair well together. So, you can easily connect what you have and monitor your heart rate, power, cadence and more.
The great thing about this app though is that it's completely free, there's no premium version to upgrade to. Power zones and heart rate are all included which means you'll get all that you need in one place with ease. What's more, you get audio alerts that go off after set triggers. For each mile you travel, you'll get a ping to tell you. Same when your heart rate zone changes. This keeps you motivated and gives you something to celebrate. For those struggling to reach their goals, they might find these features exciting.
On the downside though, there is no community to connect to. Nor can you challenge your friends or strangers to cycling competitions. You will only really find this app beneficial if you have other Wahoo products like TICKR heart rate monitor, and the KICKR Power Trainer.
4. TrainingPeaks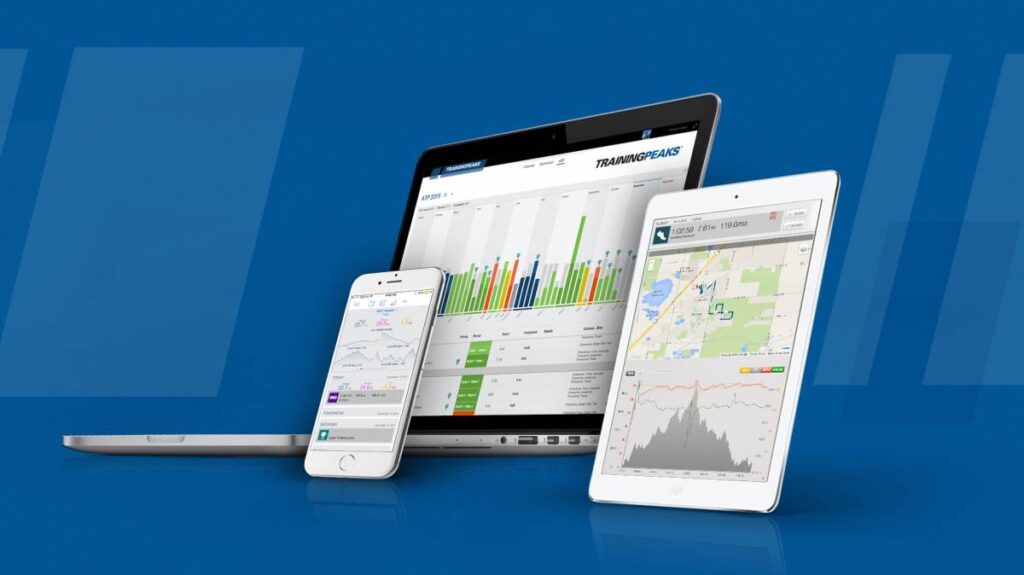 The first to be recommended by cycling coaches, this app has earned itself a name in the fitness world. It gives you the same power of analysis like the bike computer but in a phone, at the tip of your fingers. It allows you to communicate with your coach with ease and your coach to send files with ease.
The best feature is its Performance Management Chart that measure key metrics like Training Stress Score. Taking training load and acute training into consideration, the app creates a graph showing your fitness and fatigue helping you fine-tune your training routine.
5. TrainerRoad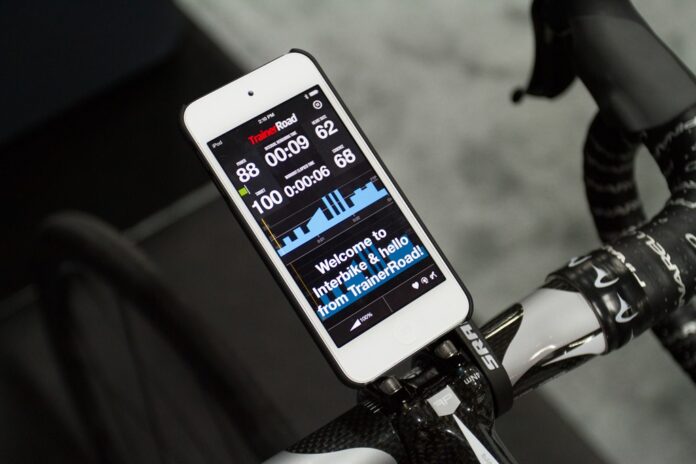 For those people that live in snowy areas, cycling all year round outdoors is not an option. So, what can you do? You can't simply let it go! Your body will only get unhealthy and after all the hours and hard work you've put into it that's the last thing you'd want. Worry not however, you can simply practice a fitness routine indoors.
TrainerRoad helps you find the perfect workout for your body. It hooks you up with smart trainers and various sensors that help you find science-back workouts targeted to your problem areas.
Final Words
There you go, with these apps your cycling is only going to get better. Whether you have a coach or not and whether you can go cycle outdoors or are stuck inside you'll be able to get those muscles moving and working out daily. All you need is a good internet connection to help your phone collect all the relevant data. If you don't have one already, click here. Hughesnet offers reliable service you're sure to get wherever you cycle to. Now you can become fit with ease. With all your important milestones recorded and targeted workouts you can use free of charge, it's time you level up.