Long trips are what all bikers strive for; this is no joke, trust us. It's not important what type of motorcycle you own; sooner or later, you'll want to take it for a long ride. It's like a call of nature. The wolves howl, the bikers ride long. Chasing the horizon on two wheels does have a charm to it. While it seems like a good idea at the start, if you don't prepare properly, it can quickly turn into a nightmare. Preparation is the key to a successful adventure. If you want to be sure that everything is in its place and that your journey is set up for success, be sure to follow our advice. The content of our article is created with the help of experienced riders who spent years doing long-distance travel. It would be smart to take advice from someone who's been there and done that.
While we went into vast depths of needs, you need to understand that you can never be 100% prepared and that what we say below can't be applied on all travels. What you need to do is take from this article what suits the adventure you want to have by acknowledging what comes from people who shared your interests and desires. In the end, it all comes down to your personality and what are your personal preferences. Now, let's take a look at what we have to say on how to pack for a long-distance motorcycle trip – 2022 guide. This is what you need to do.
Pack The Luggage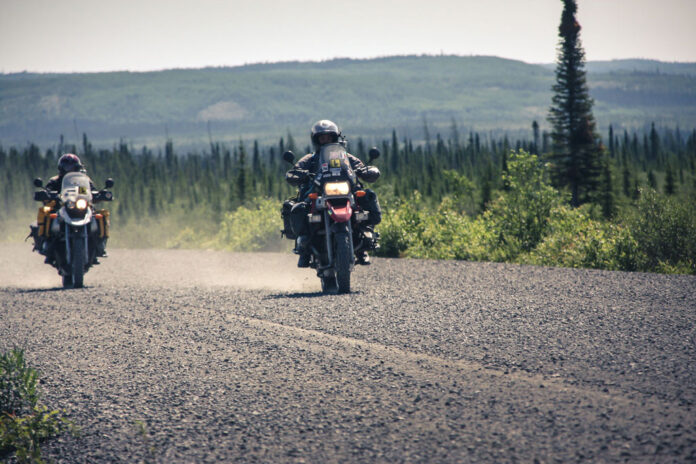 Long-distance travel is all good and well, and adventure in the making, but first, you need to pack. Before packing all the things you might need, you need to think about one thing – where it's going to fit. Touring bikes that allow you to carry many bags is no brainier. But, if you don't own this type of bike, here's what to do. You need to decide if you are going to pack your belongings in a hard case. If you have this option at disposal, it means you were willing to invest more money, but you receive safety for your clothes, food, and other necessities. The other option is the tank bag. It's smaller, and it can't pack too many things. If you decide to have this one on your bike, be sure not to pack anything too hard in it, as in the case of a fall, you can get severely injured.
Beware of Fatigue
Once on the road, you'll want to be safe above all other things. One of the biggest reasons for so many motorbike accidents is, of course, fatigue. Compared to riding a car, riding a bike is much more tiring. So, once you have a long-distance bike trip on your mind, be sure to think about fatigue. This is why you need to be careful in your plans and preparations. It is essential to enjoy yourself and not to rush anywhere. There are many safety tips to learn before taking on and gran size adventure, and you be sure to google them all. We can't stress this enough – safety comes first!
Balance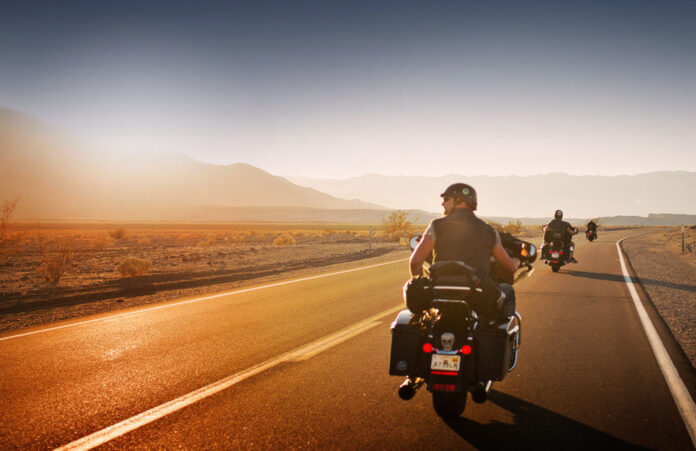 Once you start putting the bags on your bike, one thing is important – the heavy objects need to be set upfront and as low as you can. Of course, you should look for a simple balance and not make too much difference between the left and the right side. Also, there's room for your staff in the top box. To avoid any issues with handling, be sure to put only the lightweight things there. Also, look for them to be the things you could need during the ride, such as gloves or a jacket. Your small personal belongings, such as a smartphone or camera, also can find a place there. Everything heavy should be put in the saddlebags.
Priorities
Like with everything in life, you riding a bike is all about priorities. What you need to do is to be prepared for all weather conditions. For example, pack everything you'd wear when it's cold. Then take pieces to adapt to the current temperature. The rest can be packed away until it's needed. You need the room for everything, but you don't need to pack ten different combinations. You always need to have space in your bags. For example, if you are setting off when it's cold, make sure that your bags aren't fully packed. This way, when it gets warmer, you'll have a place where to put away the spare clothes.
Load Check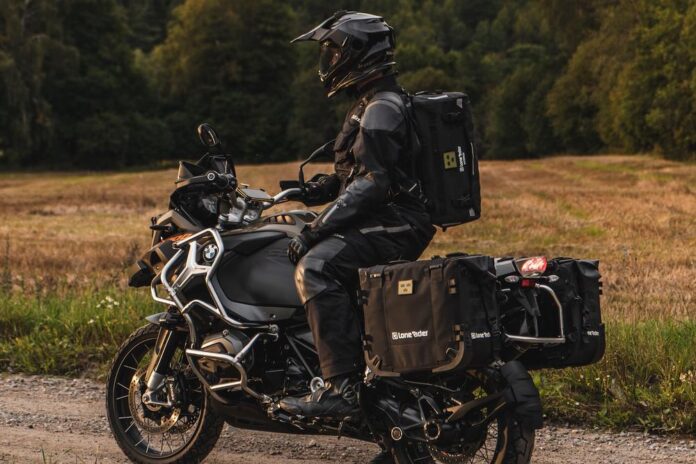 This guide is primarily for those who are setting off for their first long-distance ride. What this means is that you have no prior experience with packing luggage. This is why it's essential to check everything you loaded several hours before the kickoff. You need to check if everything is inside the bags that you wanted to put in. After that, make sure that you strap them onto the bike properly. It is essential not to allow any contact between the bags and the muffler or even tires. Safety first, folks.
Another thing that needs to be in order is the positioning of the luggage. You need them positioned the way they won't stand in your way when you get onto and off the bike. If you want bags that can help you, check out those available on vikingbags.com.
Final Thoughts
Long-distance riding is not an easy task. An adventure of a lifetime, and a journey you'll never forget it is, but not one that comes without preparation. Planning is the key. So, read what we wrote for you, and follow the steps. The excellent info is all above, and after reading our text, you should have no issues preparing for a long ride on your motorcycle. Once you have it all set to go, we wish you all the best in your future adventure.