Movie maker apps are high in demand because they offer easy working. You have photos and you want to create a memorable video for your loved ones, no need to ask anyone else. With the help of movie makers, you can do so by yourself. Likewise, if you want to edit videos or join them to make something special, you can also do so with the help of a movie maker.
The best thing is that all the options are available in an online app. So you are not depending on anyone and will have everything in the palm of your hand.
The need for editing tools and apps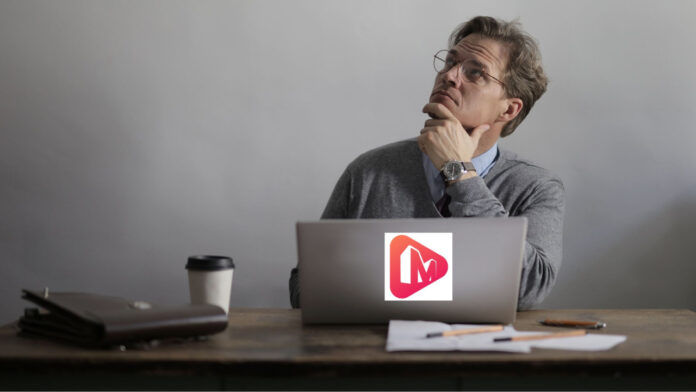 We are living in a technological world where platforms like TikTok and YouTube and social media apps are quite famous. And because of the availability of all such options, there is also a human desire to become famous and likable. Therefore, many people use public accounts to gain more followers. However, to become hit, these public figures need to make regular posts. And for that, they also need to look beautiful.
How can they do all such things? Of course, they can. With the help of video makers and photo editing tools and apps, you can do anything to look stunning. Likewise, you can make amazing masterpieces with the help of such tools.
Which one to choose?
But with the availability of so many apps and tools in the market, it will be quite difficult for you to choose one. Therefore, after careful consideration, we are suggesting the best video editor that we have, which is MiniTool MovieMaker.
The latest version
If you are going to use an app or a tool or a gadget, it will be best to go with the latest one. The latest tools and apps offer the best options. The latest version of MiniTool is MiniTool MovieMaker 5.2 which offers unlimited export of videos. In addition to this, you will also have the option to remove the watermark and export videos without the length limit. However, you should be a subscriber to avail of all these offers.
Features are easy-to-use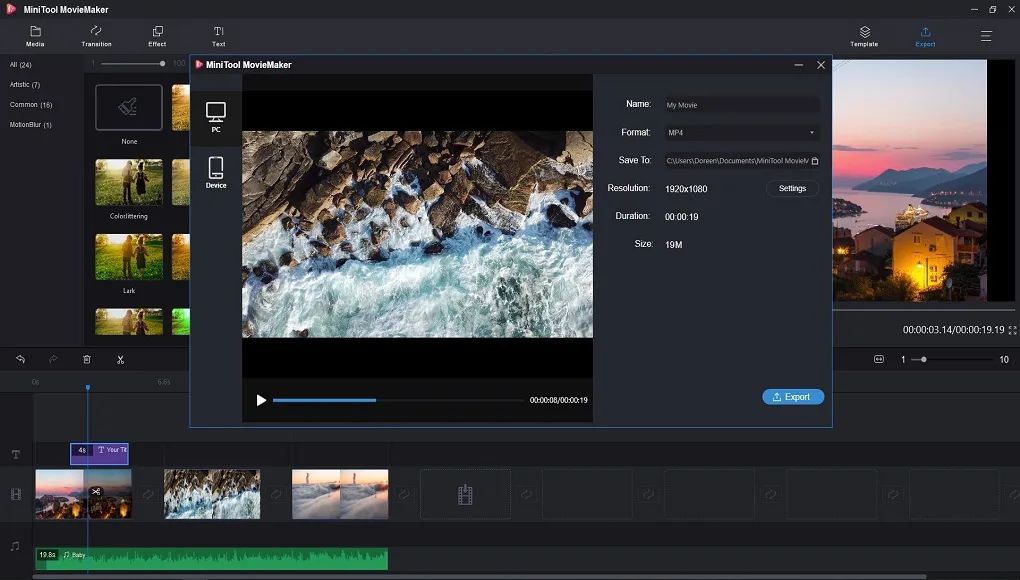 The best thing about this video editor is that it offers you a wide range of features and editing options. And all the features are quite easy to use.
Getting started
If you open the app and you want to start working on a video or a new project, you will see the options in the top left corner.
The options that you will get there are;
Media
Transition
Effect
Text
Motion
Elements
You will start your work by selecting the media on which you are planning to work. Select the file and then you will be able to add transitions and different effects to your video.
1 – Media
You will select the media file on which you are going to work. Your file will appear on the right side and also at the bottom of your screen. The bottom part is where you will add and remove effects. The final version of the video will appear on the right side. Thus, it will let you see the changes that you have made and if you want to add or remove something from the final file.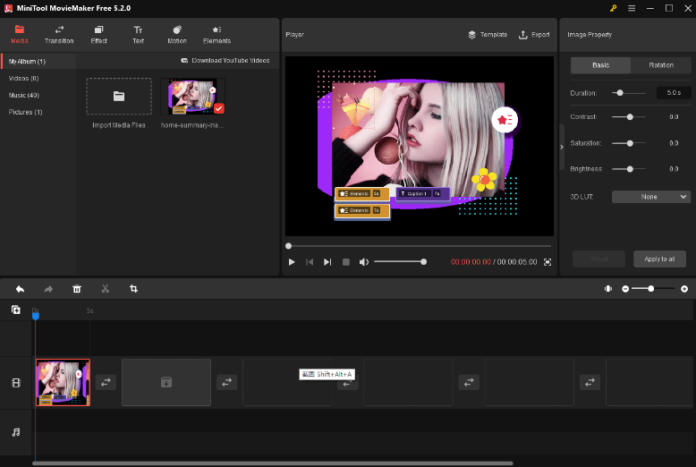 2 – Transition
Then you will have the option of selecting the transition effects (if you want to). If your final video is a combination of small videos, you will need to add transition effects. They will make your video look better. The transition option is available in the top left corner and as you click on it, you will see multiple transitional effects that you can add to your file.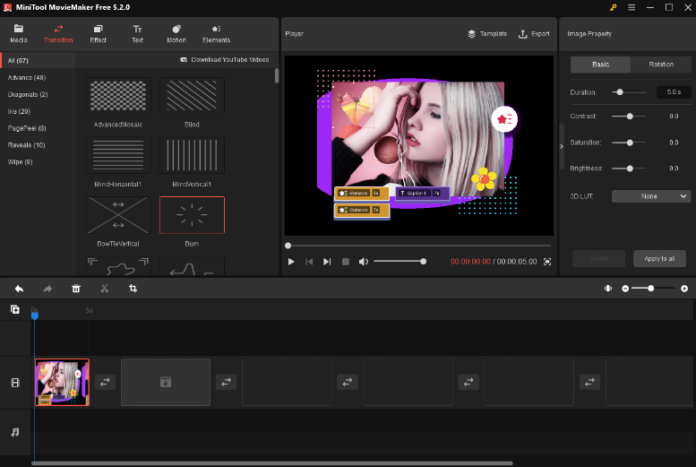 3 – Elements
Another interesting option that you will get in this app is the elements. You can add different elements to your video. You must have seen this feature in the photo editing apps but this is also available here. After adding the elements, you can see the final version on the right side of your screen.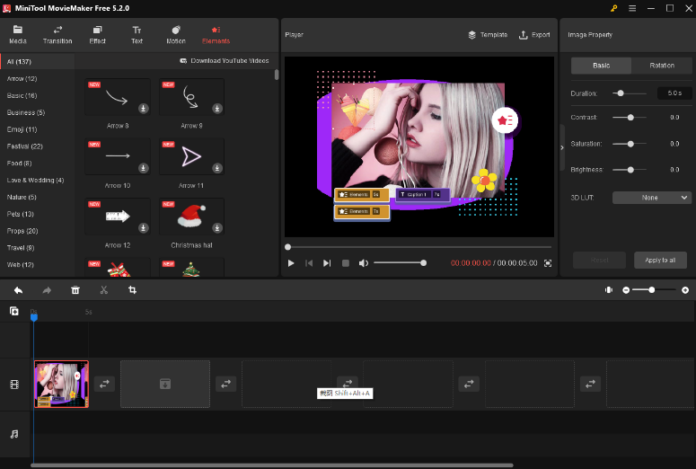 What are the subscription options?
The subscription options are three. The first one is a monthly subscription where you will get the upgrade to the newest version for one month. So if you are already using this tool, you can subscribe to the latest version to check if there are things that are better in performance.
If you like the monthly subscription and want to improve more, you will have the option for an annual subscription. And as the name shows, you will get the upgrade for the whole year.
Then comes the third upgrade. If you really like the software and you are working in an industry where this tool is a necessity, you can go for Ultimate Plan. The ultimate plan will give you unlimited upgrades to the latest version.
Note:
You do not need to buy the app because it is available for free. So you will be able to download it for free and then use it and upgrade it according to your needs. That is why, if you do not need it too often, you can simply go with the free version. It will surely cater to your needs.
Pros of MiniTool
The pros of the MiniTool app that you will get to enjoy are;
It has an intuitive timeline
In addition to the video editing features, you will also get the audio editing tools
It also has a huge collection of effects
The best thing is that it does support the popular formats
Lastly, and most importantly, it will not watermark your videos
Cons
Although you will find many benefits with this video editing app but there is a con too. This software is only compatible with Windows. Therefore, if you are trying to use it anywhere else, you won't be able to do so. That is why it is not for iOS and neither for other operating systems.