Before the introduction of the hybrid table saw, DIY hobbyists only had two saw options.
One of these two options is to get a cabinet style table saw, which, then, gave the best features. These are big and heavy, and they are very expensive, too. While getting this saw may be worth the while for contractors, the price is certainly too high for DIY hobbyists.
The second option is a contractor saw which is more affordable. The problem with these saws is that then, they were not all that good, so what you get is, you tend to come across lower quality results. They do not have enough power for your furniture-making needs, and they are also hard to adjust.
Many times, they also have very poor dust collection systems. These things need a lot of proper maintenance, and they still tend to break down even faster.
The hybrid saw is the new third option. They offer you many of the features that you will only see in cabinet saws and not in contractor saws. They are smaller and are less expensive than cabinet saws. But they give better results than the contractor saws; they also do not need as much maintenance. For more information, you can check buildeazy.com.
Uses of Hybrid Table Saws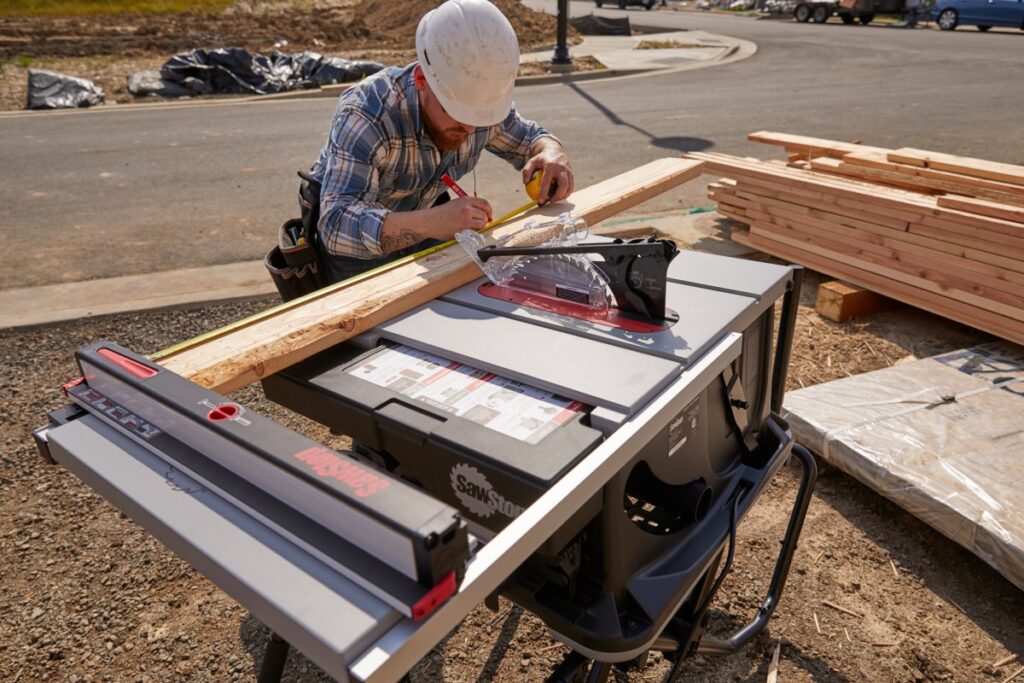 A hybrid table saw is great for any type of residential DIY project of woodworking.
And this is true especially if you decide to opt from some of the products listed in one of our articles in hybrid table saws. Hybrid table saws can do the same residential and light commercial jobs that the cabinet saws can. It is great for making small cabinetry and for craft projects.
With the hybrid table saw, you can make a lot of different types of furniture for your home. You can make simple tables and chairs, desks, cabinets, and bookshelves.
When buying a hybrid table saw, making a wrong choice can be frustrating. In fact, it could end up ruining your whole project.