Running is probably one of the healthiest, most satisfying, and muscle activating exercises out there. It cannot be replaced with anything else. The amount of strain it has on both your muscles (legs particularly) and your stamina is amazing. However, one of the main problems people have with this exercise is the fact that it can become very boring once you get used to it. A few mile runs will feel like nothing. To make this exercise more bearable and interesting, it would be best to put on some music. Wireless headphones are even greater when paired with a smart fitness tracker on SpotTheWatch. You don't even have to bring your bulky phone while out running.
Listening to music while running sounds like a simple enough task. You just put on your headphones and start your run, right? Well, I do not think that it is that simple and you will soon understand why. If you were to go on a run with this smartphone in your pocket you will not have a great experience. The phone will thrash around your pocket which could ruin your tempo. There is also the issue of earphones falling out of your ears or getting caught up in the wire.
Whatever your problem is, with this article, we are going to fix it. In this article, I am going to talk about all the different ways you can listen to music while running without ruining your experience.
1. Wireless earphones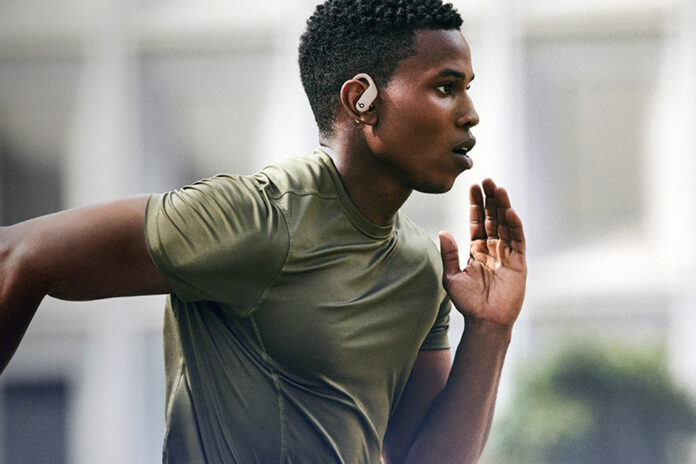 One of my main issues with running with earphones on is the wire. Every time I try to run with these devices, I always end up tugging on the cord and pulling the plugs out of my ears. When this happens, it means that I have to stop, readjust my earphones, and then continue. This is not an optimal run which is why I do not recommend using earphones with a cord.
Unfortunately, wireless headphones are not as affordable as you might think. Of course, there are some cheaper offers out there that do not cost more than $15 or $20, but they will simply underperform. I would not recommend buying that kind of product because I assure you that you will not be satisfied.
You will have to be ready to spend at least $50 on this type of product. Proper wireless earphones can go up to $250 or maybe even more. It really depends on the brand.
However, once you make that investment, you will see just exactly how much better your running experience will be. There will be no more cord that you can tangle in.
The only problem with these wireless devices is that they have short battery life. So, if you are preparing for a run, make sure that the batteries have been charged.
2. Original AirPods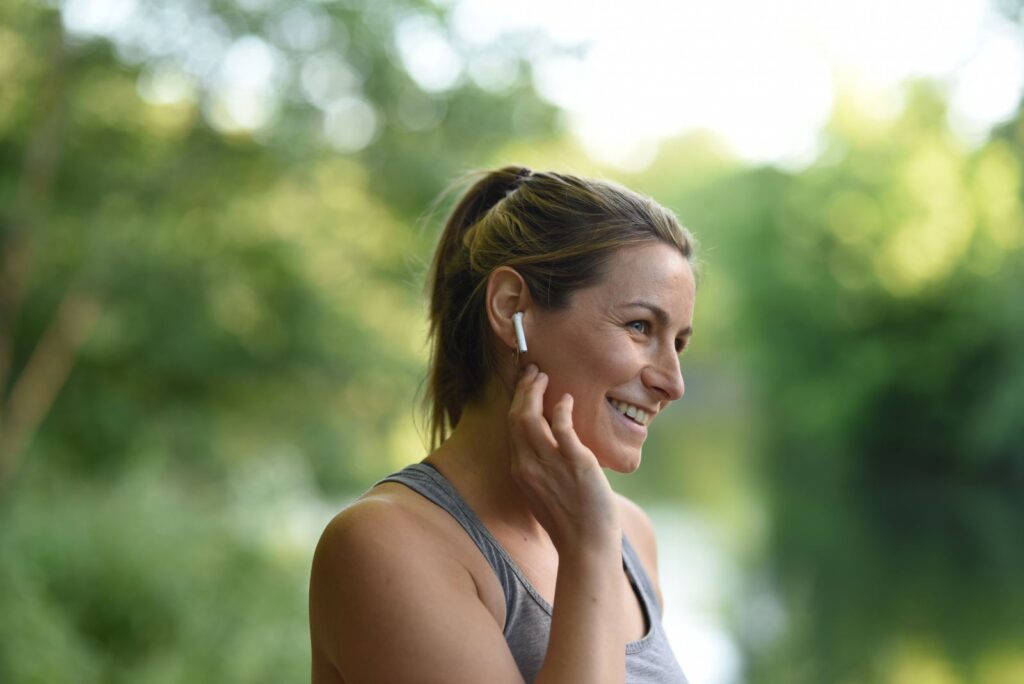 For those that are looking for a good wireless earphones option, the original AirPods always come to mind. They might not be the most attractive offer on the market, but with the amount of battery life and sound quality you are going to get, it is difficult not to recommend them.
Today, you can get them for around $120 or less. You could also consider buying secondhand AirPods which can cost around $80.
3. LG Tone Free FN7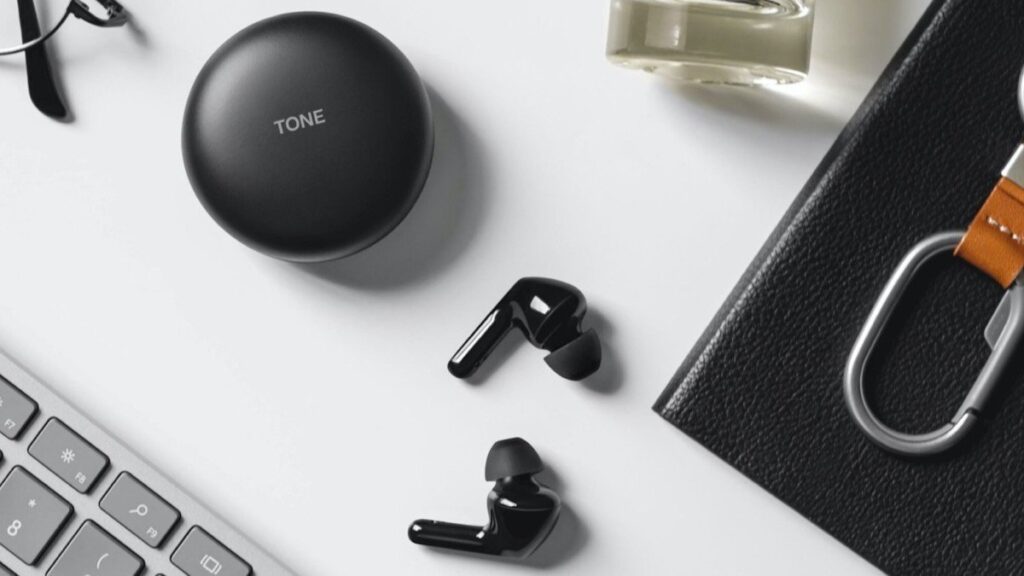 And you and very popular option these days is LG's solution for wireless headphones, the LG Tone Free FN7. These little powerful devices will cost you somewhere around $200 which is quite the price bump from the AirPods, but you are also getting a lot more. With the high-quality drivers inside of them, you will be getting a rich bass and overall great sound.
However, my favorite feature of the Tone Free FN7 is the active noise cancellation. LG claims that they offer the best sound insulation with their unique ear gels. Combine that with the active noise cancellation, you will get a great experience while running as suggested by majordroid.com.
4. Wired headphones
As much as I dislike using earphones with a wire, I still prefer wired headphones over wireless ones. The experience you can get on corded headphones is much different than going with a wireless option. The fact that this kind of device is equipped with more and bigger drivers, you know that you are going to get a higher quality sound.
However, a higher quality of sound cannot be properly transmitted through Bluetooth. That is the reason I prefer using a wire when it comes to headphones.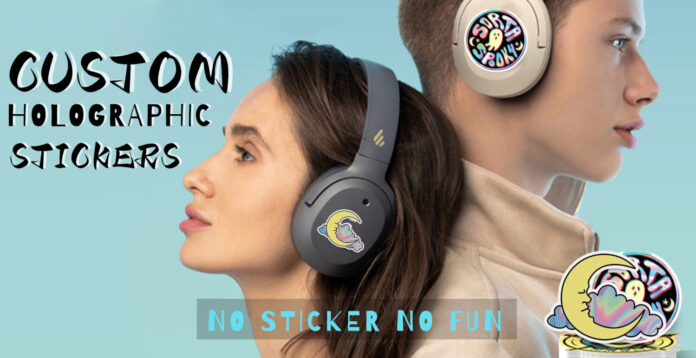 Headphones with ear cups are becoming increasingly popular. In addition to the fact that they have a very good noise reduction effect, they are also very stylish and simple to use. Putting on headphones to match one's outfit gives people a sense of sophistication. Often, people decorate headphones with stickers, like custom holographic stickers to make them look unique. Check here for more info. Each headset also features a unique die cut sticker. People can show off their personalities with boom ear cup headphones, and they can be a lot of fun.
These days, whichever headphones you by, you will have a great experience. Whether it is from Sony, Bose, Audio-Tehnica, or whatever else, I do not think it really matters because all of them offer great products.
Audio Source: Smartphone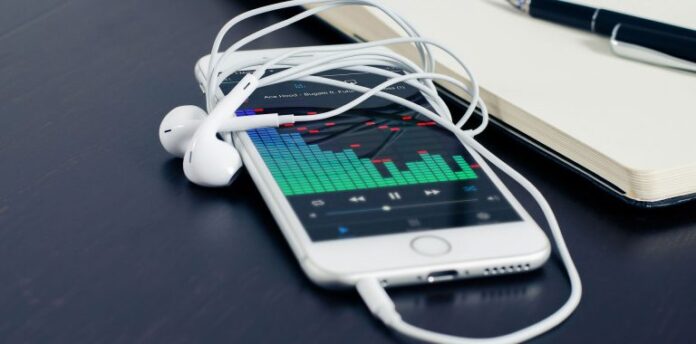 Now that you are equipped with the right audio gear, it is time to find the right audio source. Obviously, your first option would be to use your smartphone because most of us have one. These modern phones are equipped with hundreds of gigabytes of storage which means you can have a lot of music on it. You also have the option of using applications such as YouTube, Spotify, or Soundcloud.
Basically, your smartphone as an audio source is a great option, but I find it to be too heavy or too big to take on a run.
Audio source: MP3 player
Like I mentioned a few times previously, using a smartphone while running can be difficult or frustrating considering how big and heavy it is. Well, fortunately, there is one alternative and that is an MP3 player. I assume that you do not have an MP3 player because most people do not have one. But, you could easily obtain one for an affordable price.
This is a more optimal option because it is lighter, smaller, and much better to carry with you on runs.
Audio source: Watch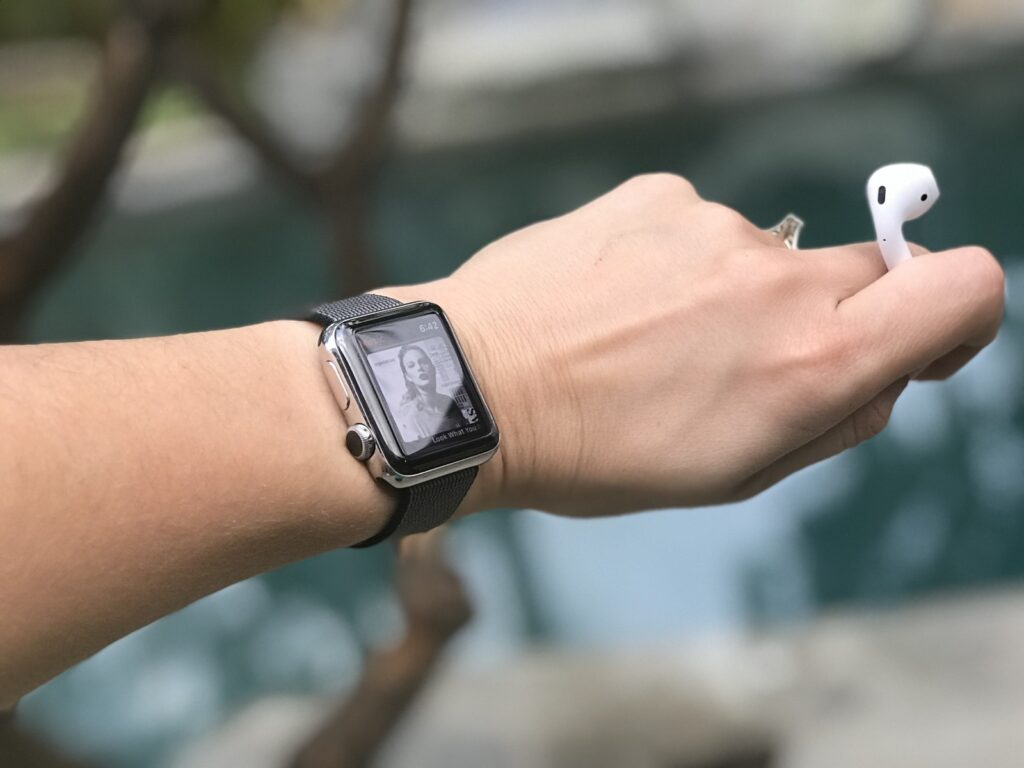 This is probably one of the best ways you can listen to music these days. A smartwatch is as smart as any other device and can run music applications such as Spotify, YouTube and etc.
The most obvious benefit of having a smartwatch is the fact that it is very lightweight and that you will not even notice it while wearing it on your wrist.
The only downside is the price of most smartwatches. You will probably have to spend a few hundred dollars to get one.
There are probably a few other ways to listen to music while running, but I believe that these four solutions I mentioned are probably the best ones.