With how 2022 turned out, it is normal that a lot of people switch from in-real-life gambling to online card or slot games. Even the people that hated online wagering, now seem to love it. Whether it is because they have no other choice or because they genuinely love it, I cannot know for certain, but I do know that online gambling is much more popular in 2022. But, after five or six months of isolation, people easily get bored of usual games. Thankfully, there are some more interesting movie-themed online slot games out there.
I think that these slots deserve a lot more recognition and respect because they are much more interesting than all the regular ones. Sure, every slot has its own theme, but these are much more relatable. They are based on some very popular movie which you have most probably watched. This is what makes the experience more interesting and genuine.
So, if you truly have become bored of all the other generic online games in casinos, here are some of the most popular movie-themed online slot games.
1. Jurassic Park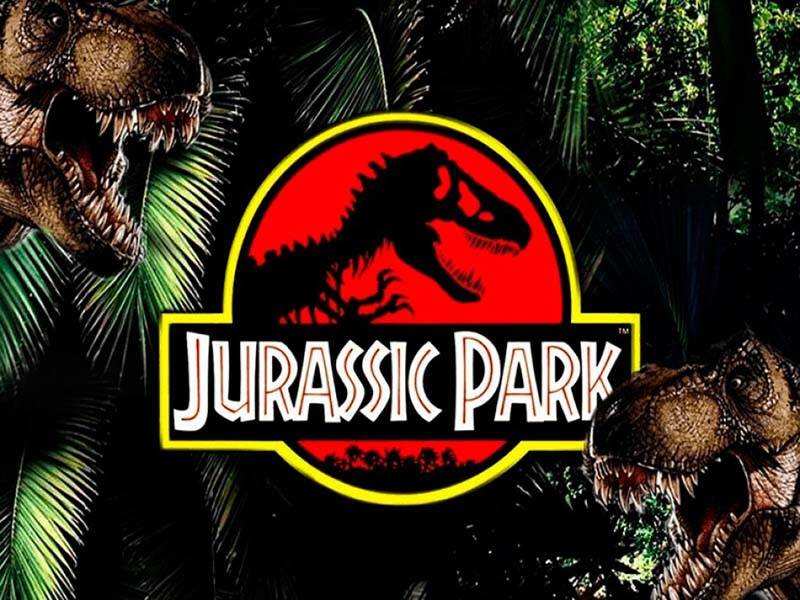 Now, this is a classic. This movie was released in 1993 and was directed by Steven Spielberg. At the time, Steven Spielberg was seen as one of the greatest directors of all time. In fact, that is still how we see him today.
In 1993, there was not any other movie that succeeded in properly depicting how dinosaurs looked and acted. It was an amazing experience for millions of people across the world. Because of that huge success with the film, there was suddenly a huge interest in every other media. Companies started producing tabletop, video, and gambling games that were based on the Jurassic Park theme.
In the 90s, almost every casino had a machine that was somehow related to Jurassic Park.
Naturally, after a few years, the hype died down. But, the theme made a comeback in 1997 when the second Jurassic Park film was released.
Today, the Jurassic Park theme is still very popular because of the recent film releases: Jurassic World and Jurassic World: Fallen Kingdom. So, if you hop on an online casino today, I am sure that you will run into a slot that is in some way related to dinosaurs.
2. The Terminator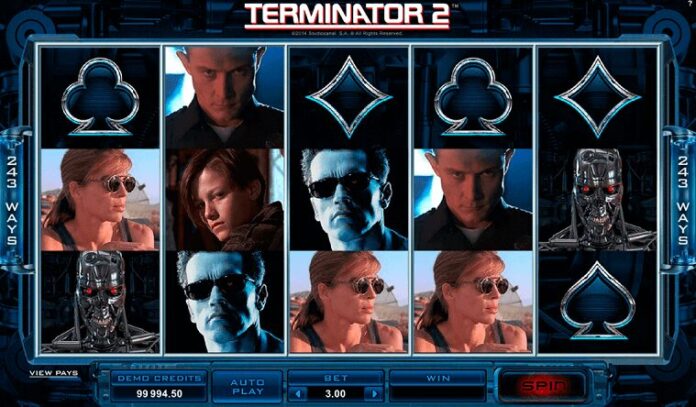 Terminator is probably the most popular sci-fi movie in the world. This is a cult film directed by James Cameron. It is something that you can re-watch hundreds of times and it will still be very fun and exciting. Of course, some of the CGI might feel outdated, but considering that it was made in 1984, you can judge by that.
With so much popularity surrounding the Terminator and Arnold Schwarzenegger during the 80s and 90s, casinos loved the theme. So many different roulette tables, poker tables, and slots were following that Terminator trend. Because of the popularity of the film, many casinos came up with all kinds of robot-themed gambling games. They were necessarily related to the Terminator, but they were definitely copying or being expired from it.
However, the Terminator is not an old story. The original movie was released in 1984, but since then, there have been four more movies released. We have Terminator one, two, and three, Salvation, Genisys, and Dark Fate. The last one being released in 2019. I think it is safe to say that this trend will not die out anytime soon.
Today, there are probably several other online websites that have gambling games that are directly related to the Terminator. Although, if you do plan on playing on a film-themed slot machine, you should probably do a little bit of research first, find reviews for it, and then use it as suggested by slots-o-rama.com. By doing this, you will ensure that you are putting your money in a safe place.
3. Marvel Avengers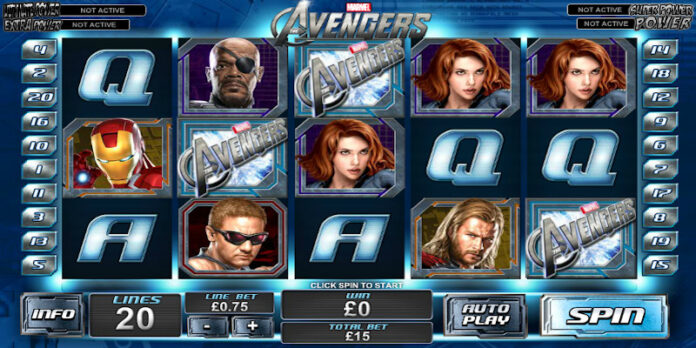 It is no secret that the Marvel movies from these past few years are both the most popular and most successful of all time. For example, the last Avengers film that released in 2019 had a budget of $356 million, but it managed to make almost $3 billion during the box office. Keep in mind that is only one film. There have been three other Avengers titles and dozens of different Marvel-related films. This entire franchise has probably made trillions of dollars.
Obviously, with such high popularity, there are bound to be slot machines out there that have taken on the theme of Marvel Avengers. In many online casinos, you can spot Black Panther, Black Widow, Capt. America, The Hawk, Thor, and many others. People seem to love the Marvel superheroes.
4. Iron Man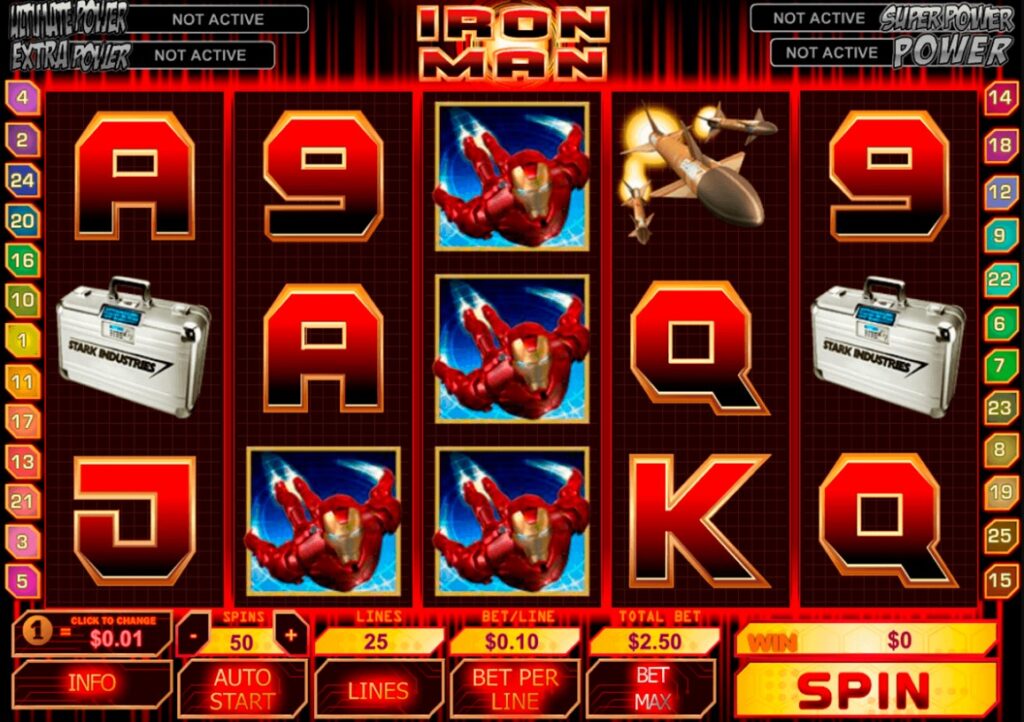 In the previous paragraph, I talked about the success of the Marvel franchise, I believe that Iron Man deserves a separate mention. The first Iron Man film is what started the franchise. It is considered to be the first and one of the best superhero movies of all time.
The first Iron Man movie was back in 2008 when most people did not even have the slightest idea about The Avengers. So, during that period from 2008 to 2012, you could see Iron Man on every machine in a casino both in-real-life and online. This superhero film was so fun, cool, and interesting, it took the world by surprise.
5. Star Wars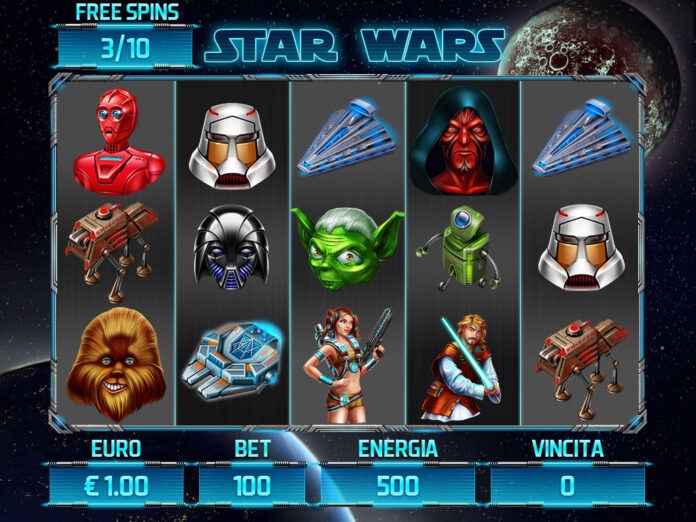 Another very successful sci-fi franchise that made a comeback in 2015 with The Force Awakens. With millions of Star Wars fans across the globe, it makes sense to make slot machines that are related to Star Wars in some way.
These days, I have been seeing Kylo Ren, Rey, Luke Skywalker, Yoda, and tons of other Star Wars characters on different poker tables, roulette tables, and, obviously, slot machines. People love Star Wars and will continue to love this franchise for years and years.
There are probably several other franchises or very popular cult films that I could put on this list, but I believe that these five movies are simply the most influential in the gambling world.