Whether you believe it or not, our mood, creativity and productivity are primarily dependent on our surroundings. Whether it is our comfortably furnished house or our meticulously clean workplace, it all impacts our general demeanour. Therefore, it is evident that decorating your workplace can have a positive effect on one's productivity and can eventually spell success for your business.
Apart from including colors and a cosy feeling to inspire creativity, the workplace should be a place that welcomes whoever steps in. The decor should also embody the values of your business. Following are some workplace decor ideas that will keep everyone motivated and increase productivity.
1. Add Some Life, Literally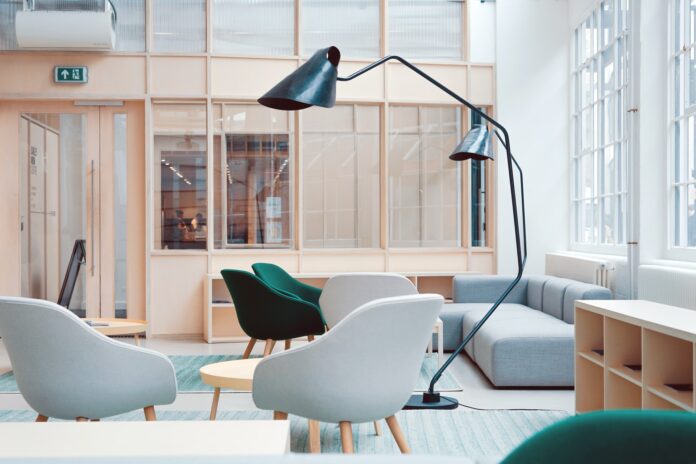 If you are looking to decorate the entire workplace area, incorporating plants into the design would add to the life of the place. In well-lit areas, opt for leafy plants that have patterned leaves. Big potted plants add volume to the otherwise empty space, and a burst of green would add color and contrast well with the office colors.
If you are considering decorating your desk or your personal workspace, the choice of a plant depends on sunlight. If your desk/cabin is well-lit, you can go for a potted plant which will need daily watering. Otherwise, go for a succulent plant which does not need as much maintenance and adds to the appearance of the workspace. You can explore more decorative ideas at experteasy.com.au and enhance the appearance of your desk or workplace.
2. Wall Art for Inspiration
Whether it is a motivational quote of the company's mission statement or values, wall art can be used to inspire. Along with considering wall hangings and art pieces, quotes will pull attention and motivate everyone from time to time. You can add posters or hire someone to write an inspiring quote.
For the personal workspace, one can opt for a grid board on which you can write a quote that motivates you. In lieu of a grid board, you can stick colorful post-its to your wall with goals, plans and quotes written on them. Unlike wall art, these quotes can be changed regularly and offer new insight whenever needed.
3. Opt for Color Coding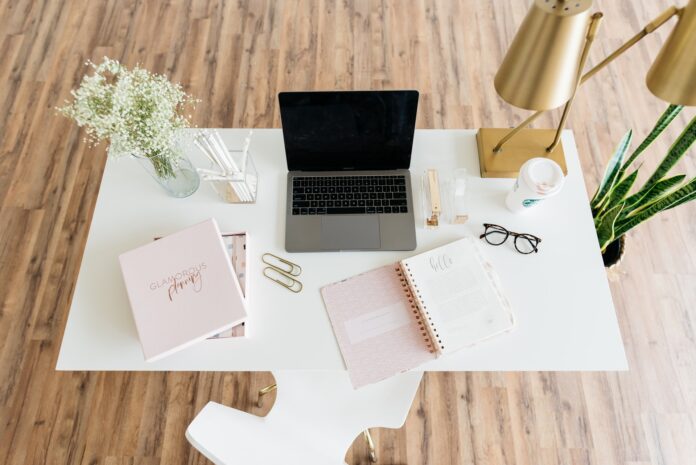 Choosing color is, more often than not, a good idea. If you are considering buying office supplies, choose color-coded options. Not only will it look good, but it also encourages an atmosphere of calm and productivity. While warm colors encourage productivity, cool colors allow relaxation.
For personal use, color coding project assignments and office supplies can be a welcome change from the otherwise black and white scheme. Adding colorful post-its, pens, stapler, punching machine, and planner would add the adequate vibrancy to your workspace.
4. Personalization is Vital
For the entire workplace, personalization might be challenging to achieve. But adding slight touches of appreciation can go a long way. Hang team photos from successful projects and include snacks that most people favor in the breakroom. If picking an office aroma, consider everyone's opinion before making a final decision.
Decorating your personal workspace should include everything that will motivate you to work harder. It can be photos of your family and friends, your favourite stationery supplies or a small showpiece that holds meaning for you. Whether it is customizing your desktop or your desk, the key is to be more productive.
5. Whiteboards and Planners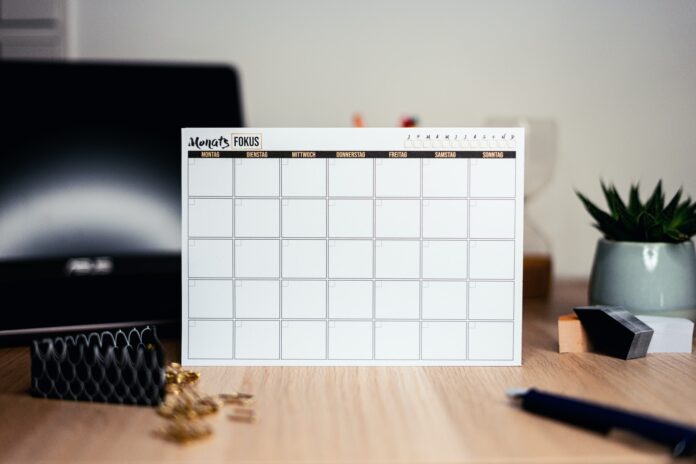 Whiteboards are a great way to make the overall targets visible to everyone. Where it is an impromptu presentation or a meeting, a whiteboard would always come in handy. It can also function as an ongoing checklist for the entire team. If you do opt for a whiteboard, do not forget to ensure that there are enough markers at hand.
The personalised version of whiteboards, having a planner at hand, makes sorting the work schedule infinitely easier. From your to-do list to your future meetings and presentations, your planner would help you manage your work in a manner suitable to you.
6. Wall Clock and Visible Calendars
Wall clocks should be a permanent fixture in the office. Seeing the time might seem like an impatient exercise, signalling that one cannot wait to get home. But more than that, it also reminds everyone that the daily work needs to be completed in time. Installing a wall clock that is visible to all is essential, and it should add to the workplace aesthetic.
Apart from personal calendars that people might or might not choose to have, hanging visible calendars around the workplace is always a good idea. Looking at the dates would come in handy while fixing meetings, targets and deadlines. Not having to pull out your smartphone to look at the calendar would save time and increase efficiency.
7. Clear the Clutter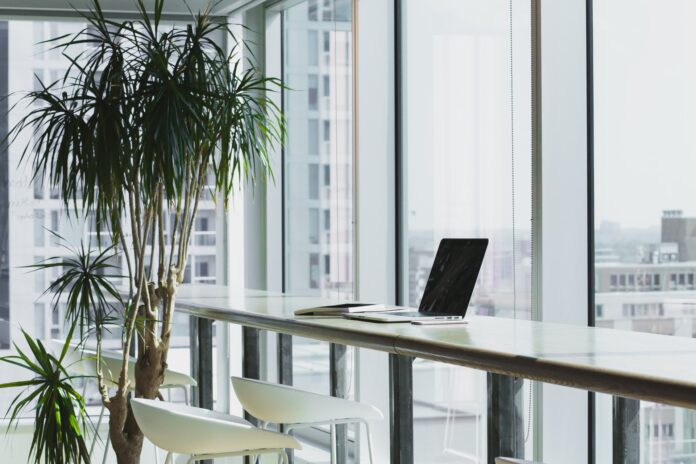 Whether you are decorating the general area of the workplace or your personal workspace, keeping clutter will never help. Whether it is furniture no one sits on or unread magazines, it should be cleared out and replaced with things that will receive a warmer welcome. Similarly, clearing your desk every couple of days or weekly would increase your productivity and will make your personal space more open.
Conclusion
Decorating your workplace is an excellent opportunity to make a positive change and encourage creativity while increasing morale. Decorating will allow you to add some personalization to the workplace. Even though you focus on increasing productivity, focusing on colors and including plants in the office design would do wonders in increasing the motivation of everyone who enters the workplace.
While you decorate, you would also have to make decisions on how everything should henceforth be organized. Whether these are the wall colors, the office supplies or the electrical wiring, decorating will depend on everything being well-managed. You can opt for freestanding electrical enclosures that will go with the office aesthetic by managing your electronic cables and will be out of your way during your daily operations. Click here to find out more.
Adding your personal touch to your workspace will also give the individual a sense of belonging, something to look forward to. Motivational quotes and colors will undoubtedly help, but by involving the people for whom decoration is being done, you are ensuring higher levels of personal satisfaction.