When you are choosing an outdoor zero gravity chair, you will first need to consider your personal needs. For the larger adult, it is important that you select a chair that will support your weight and your size. Many zero gravity chairs can support up to three hundred pounds, but then, there are some that are too short for great enjoyment by taller ones. And you would need to be seated comfortably not just to enjoy the benefits of the chairs but to also avoid creating an issue.
The price of the chair is another thing that you would need to take into account, as the range of zero gravity chair prices starts near fifty dollars and rises as high as two hundred and fifty dollars, and even more.
The chairs that are more expensive are bound to last longer, so you would need to think about their expense and your investment.
Must Read: Best zero gravity chair for back pain
Apart from the usual consideration of price and size, you would also need to consider the extras that come with various zero gravity chairs. Some come with pillows that can be used to cradle the had or which can be lowered for an additional lumbar support. Some have built-in beverage holders or tray tables.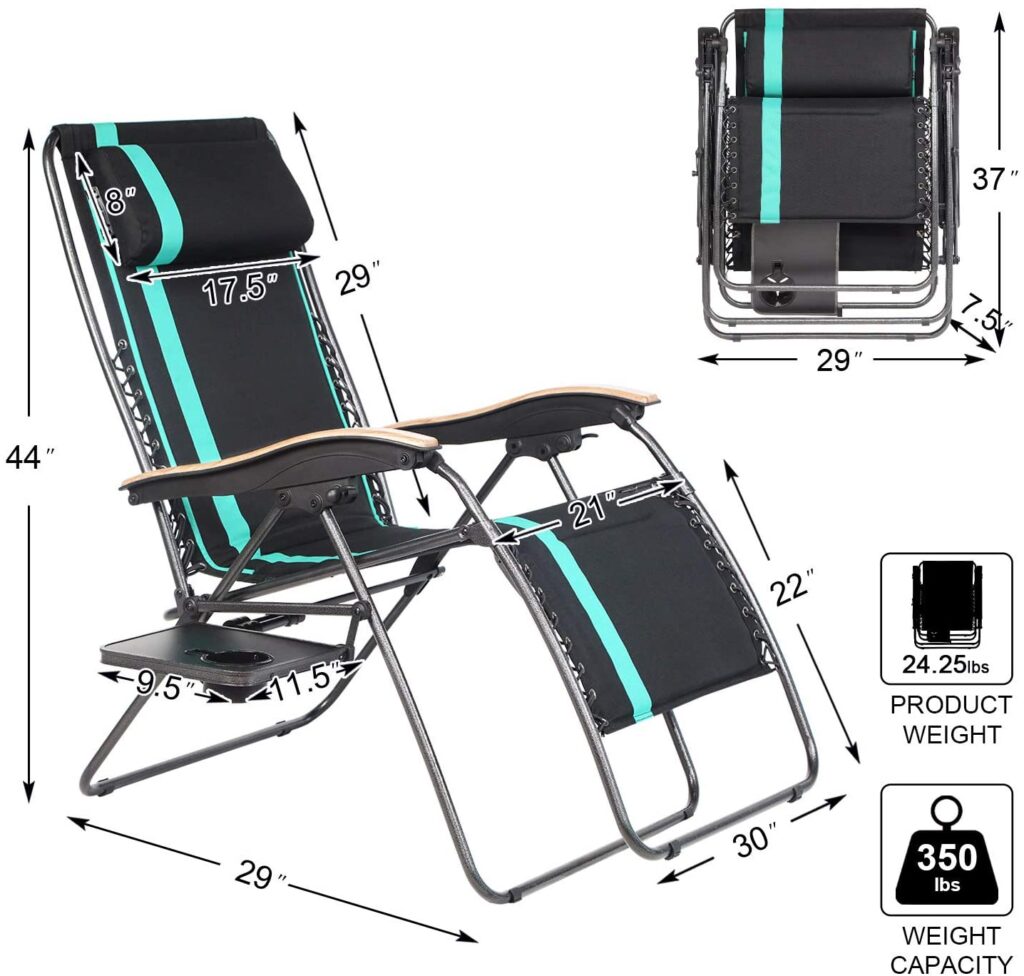 There are even some outdoor zero gravity chairs that can take in two people, and this is great for the couple that wants to relax together.
You would also need to consider whet your chair will be when you are not using it. Some zero gravity chairs can be easily folded away for storage, while there are some that are designed to resist to resist sun and weather damage and might not really need to be stowed when not being enjoyed.
Many zero gravity chairs come assembled, and there are some that would need you to assemble them yourself. If you would want to know whether they come assembled or not, you would need to take the time to look at what the manufacturer says.