If you're single and ready to mingle as some would say, chances are you've been using some dating apps to try and spice up your love life. Dating apps have become especially useful tools when it comes to romance. Especially nowadays, where roaming through bars and night clubs isn't necessarily something anyone would recommend. A much safer way to meet someone new is through an app. Even before the whole social distancing situation, people have been using dating apps. It's just fun. On top of all that, it's easier to approach someone from behind the screen. Of course, dating apps are not the only tool that can help travelers that go to Latin America. They should also use tools that will help them find the desired destinations. For example, Chad Kimball maps can help travelers find the restaurant where they plan to date a person.
A lot of people are somewhat crippled by a fear of rejection, making it nearly impossible for them to approach someone the traditional way. Dating apps significantly lower that fear, making people more courageous and willing to spark up the conversation.
Now, we all know of the most popular dating apps, such as Tinder, what about the less popular ones? What about the apps that are used commonly in certain parts of the world? Those apps can help you meet local people wherever you are at the moment. Today, we're going to talk apps that are especially popular in Latin America. So, if you're travelling to Brazil or Mexico and are longing for some romantic companion, you can turn to these instead. Without further ado, let's get started.
1. Bumble

One of the most popular apps across Latin America is the app called Bumble. Every tourist destination you may think of in South America has more than enough users for you to comfortably find a match.
This one is fairly simple to use. If you've used Tinder, you'll get around quickly and just fine. It's nearly identical user experience. You swipe left or right if you're interested or not and boom, you get a match. However, there's this little thing that sets this app apart from the others. This app is probably the best app if you're looking to avoid uncomfortable conversations, because, let's face it, men can be pretty explicit through the app.
The catch with this app is – the only girl can start the conversation. That's right, even if you match, if you're a guy, you're unable to begin chatting this person up. The only one that can spark up the convo is the girl. Oh, and another thing. If nothing happens in the first 24 hours – the match disappears. So, there's no wasting time with this one. However, it can be pretty boring for guys that like to make the first move. However, if you don't mind that, this could be a neat little app to use when you're travelling across Latin America.
2. AmoLatina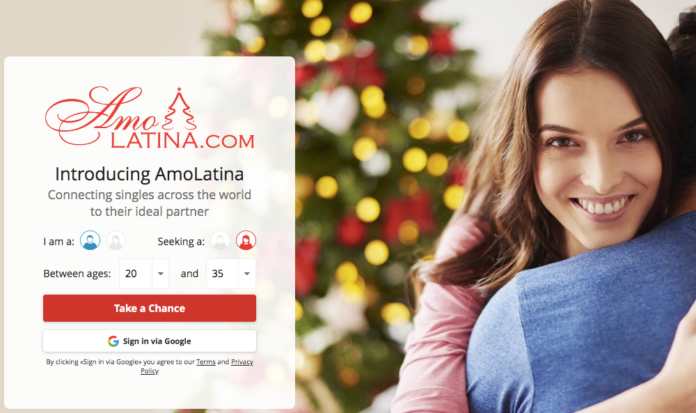 This one is also a little bit different than the rest. AmoLatina has been around a lot longer than the rest of the apps on our list. It started way back in 1993 and has grown a lot through the years. Now, it's an amazing platform where both sexes can meet, chat and build all kinds of fun relationships.
Another great thing about it is, aside from regular chatting, you have the option to video chat with your match through this service. This is especially useful if you're worried about being catfished or scammed. Knowing exactly who's on the other side is a great way to build trust from the get-go and have a meaningful relationship in the future.
If on the other hand you're a little bit more adventurous and like to play the numbers, it's possible to send a message to everyone that matches your criteria so you can explore your options. You can also share photos and videos, which you cannot on a lot of different platforms and you can even use translation services if there's a language barrier that you need to overcome.
3. Poppin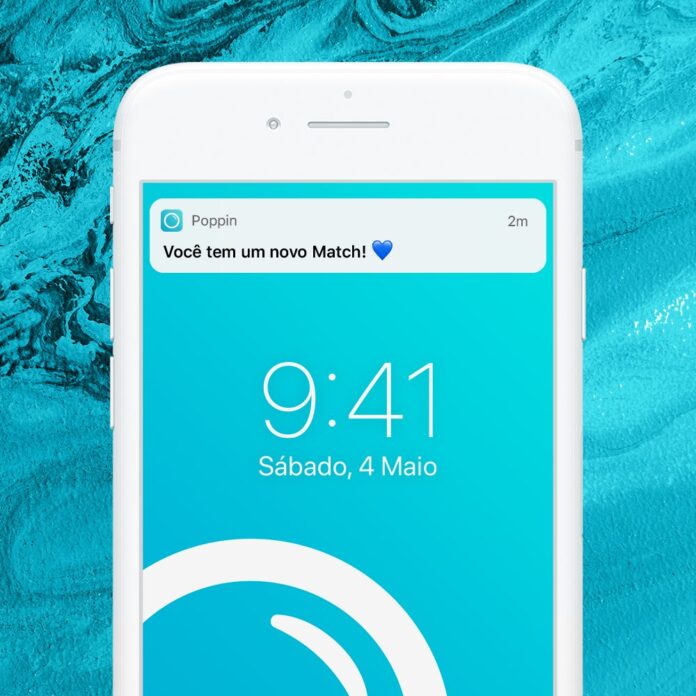 An app that's been launched only four years ago and claims to have more than half a million active users is Poppin. This app is especially popular in Brazil, the country of origin. So, if you're in Rio and the carnival is not exciting enough for you, you can try this one out. The focus of this app is on the activities and interests of their users, rather than just pure sexual attraction.
The wonderful thing about this one is – you can be connected via Facebook with people that have similar interests and even those that are attending the same event as you are planning to. In a way, a match on this app kind of has a date guaranteed. It's a fun take on a dating app.
4. BlindLove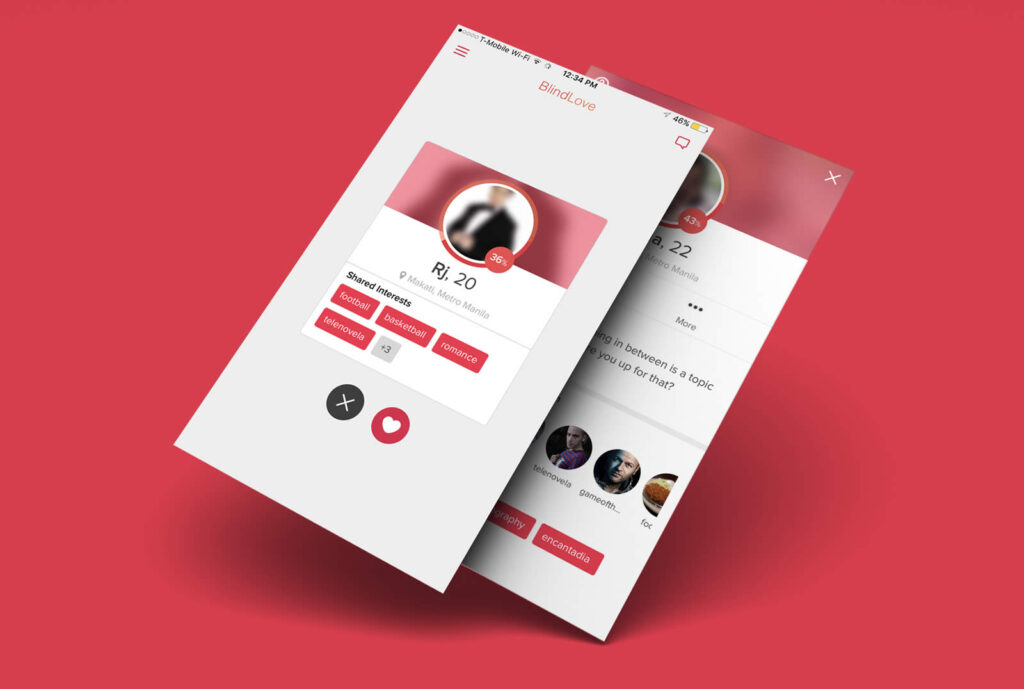 If you're looking for something more meaningful and are kind of tired of the face swapping and then being turned off by someone's character and vibe, this could be the app you ought to try. BlindLove, an app that's widely popular in Argentina, is a place where you can focus on the things that matter. It kind of has a slow approach and its goal is to make you fall for someone's character and then see how they look.
The photos are blurred in the beginning and as you interact more, they gradually become clear. Its goal is to 'humanize' the dating app world and shift the focus from physical attraction to the one that matters in the long run. So, if you have some time on your hands when you're down in Argentina, try this one out. You could meet the love of your life.
5. Styler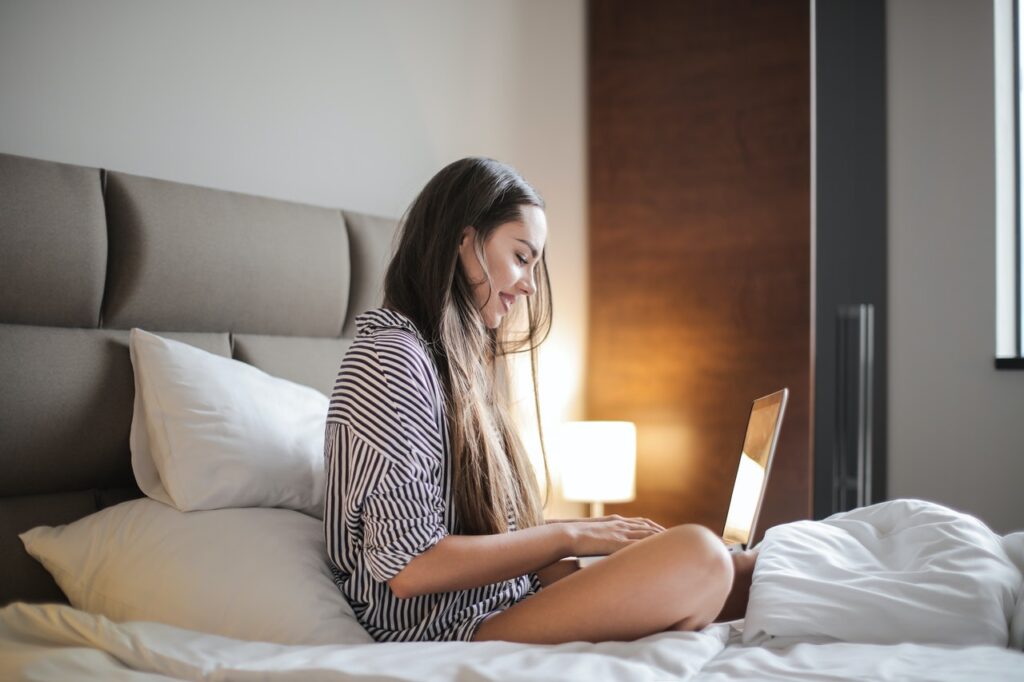 Finally, we have another app that's kind of different from the rest of the bunch. The focus of Styler isn't on feelings or character, it's about the first impressions. What we mean by that is, this app allows you to search for people based on, wait for it, fashion. Style and fashion are important nowadays, so if you're someone that's into punk or bohemian look, you can look precisely for that. You can choose from 10 options, style-wise, and we can probably expect more in the months to come. So, if this is something that's important to you – try it out. If nothing else, you could snap some good photos with your cool outfits if the romance doesn't work out.
Those were some of the most popular apps in Latin America. There are probably a lot more you could try out, but these ones have a lot of users and that's important if you're looking to find someone. We wish you luck, hopefully, you find love or at least have a good time.