An open-ended game that lets players freely explore an online world. This is one of the goals of Swedish programmer and designer Markus Persson when he launched his new company, Mojang AB, in 2009. In May of that year, Persson began to work on what is now Minecraft. After its PC version, Mojang constantly updated and improved the game until November 18, 2011, when it delivered the final version.
While working on Minecraft, it was referred to as the Cave Game. Soon after, it was changed to Minecraft: Order of the Stone, and finally, Minecraft. If you are looking for an educational game that teaches kids about creative thinking and geometry while building block structures, then Minecraft is the game. There are many real-world tasks that people can do in Minecraft. You can visit tech websites like CellularNews.com to find out more. In the meantime, continue reading this article for a glimpse of the MInecraft game.
1. Create Fireworks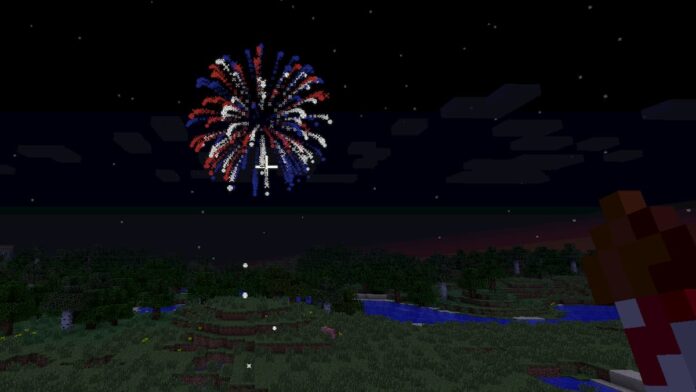 If you want to put on a show in Minecraft, fireworks would be an excellent material for your fireworks display. You may ask how to make fireworks in Minecraft. Follow these simple steps, which you can keep as short and sweet as you like. If you know a lot about red stones and have a lot of creativity, you can make fireworks out of them. You will need gunpowder, paper, and dye to make fireworks. Gunpowder is the first and most essential ingredient in the production of fireworks.
Paper in Minecraft is just as easy to come by as gunpowder. It is time to decide on the color of your fireworks after you have procured the necessary materials, such as gunpowder and paper. If you like, you can get this in different colors. There is no limit to color choices. Making fireworks in the color red is a wise choice. In reality, we also use red fireworks. A firework star is a result of mixing dye with gunpowder.
2. Roller Coaster
You can make a roller coaster out of rails other means of transportation in Minecraft. A Minecraft roller coaster is not complete without awe-inspiring scenery. You should always provide your passengers with a view that will leave them speechless. Rail detectors send out Redstone signals when a minecart crosses them. Incorporate Redstone contraptions into your roller coaster using detector rails. If you have a roller coaster, why not use it to transport passengers as well? Build a roller coaster that showcases all of the projects built in your world.
3. Knit a Sweater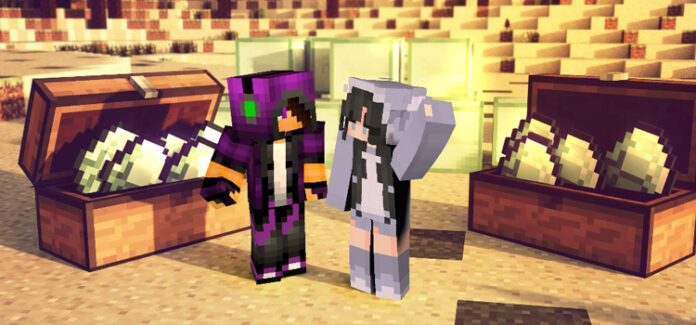 It is incredible what you can do in a game. It is possible to knit a Minecraft sweater and test your new sweater design before knitting it for real. Each season, try making a new Minecraft outfit for yourself to wear. Add an outfit for each season to your winter sweaters, such as a spring dress or a summer frock. Invite your friends and put on a fashion show of your own.
Pick a subject matter of your choice. Female players of Minecraft will like this. Once you complete the knitting in the game, You can make a real sweater, scarf, or even a dinosaur out of yarn and needles. Paris in the autumn Scarves with argyle patterns is one of its features.
4. Farming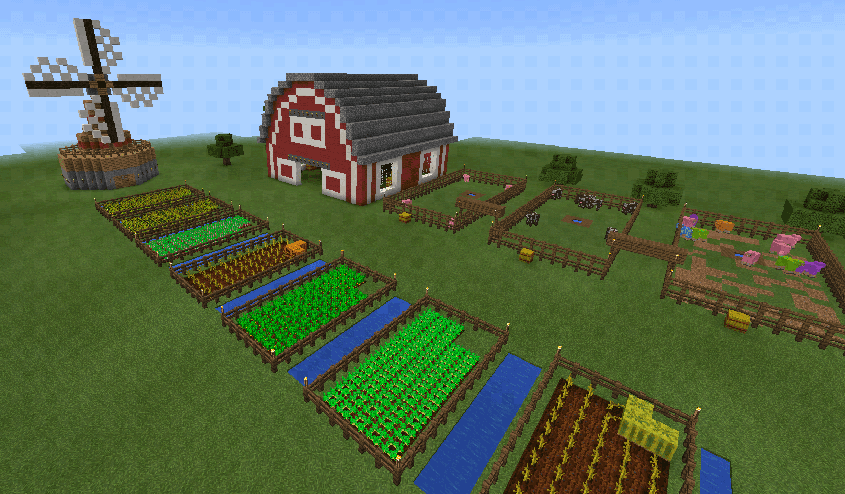 Minecraft's farming mod is one of the people's favorites. When creating massive farms, people find it meditative and relaxing. Farming in Minecraft can take many different forms, including experience farming, mob farming, item farming, and block farming, to name a few.
It does not matter if you want to build a mob farm or something more industrial. The red stone is always an option. You could start a sugarcane farm of your own. All kinds of farms can benefit from red stone tutorials on the internet. Because you will be playing Minecraft while learning about farming, this is an excellent opportunity.
5. Re-decorate
You can decorate to get inspiration for a real-life project. Re-decorate your new house design for an even more epic feel. One of the most important things a Minecraft player can do is build a base or house. Within these structures, one can do everything from rest to build to store to more. For many people, bases hold a special place in their hearts. There is a strong desire among Minecraft players to personalize their homes. There is always the option of moving to a different biome and starting over.
6. Pixel art
If you are a creative type, you might want to experiment with creating pixel art in Minecraft first before transferring your work to canvas. Use your imagination and think outside the box. Make use of the internet as a creative resource. Your friends will be impressed.
It is up to you and your friend to see who can make the best pixel frog or flower, and you can either guess what you are drawing or compete against each other. It is a game similar to Pictionary, but with blocks instead of pens..
 7. Bow and arrow target practice
The process of making a bow and arrow in Minecraft merits its blog post, so we've put together some instructions for you. Defeat spiders to obtain string. You have to hide in a small area and repeatedly strike the spider until it dies. You can get arrows by collecting them from skeletons. They commonly use wood planks and flint from gravel mining in the construction of arrowheads. Advanced creators can enchant bows. Hold the right-click button and release it to shoot an arrow. Move the mouse around to find your target. In creative mode, you can use as many arrows as you like.
8. Prank your friends
It is enjoyable when you mess with your friends in real life, and you can do the same thing in Minecraft. Bear in mind that there is a difference between pranks and griefing, so check to see if your friend is in a good mood before you start torching their belongings. If you are stuck for prank ideas, YouTube many videos. Whether elaborate or simple, see if you can elicit a good laugh.
Conclusion
Today's world is so high-tech and amazing that you can accomplish tasks simply by using a computer or an app. As with Minecraft, you can create and do numerous things before beginning in real life. The examples above are just a few of the things you can do in this type of game that you can also do in real life.