The summer is coming, and the hot days are almost here. So, if you had some plans to build a pool in your backyard for years, now it's the right time to start preparing it. It will be ready just for the time when you will need some refreshing activity in the summer that comes.
If you are planning on getting an inground pool for your backyard, then there are a few things that you should know. When we think of getting a pool, the first and immediate type of pool that pops in our head is a concrete pool, a deep square or rectangular hole in the ground, covered with concrete, and connected to a source of water and pump for regular cleaning. Over the years, some advancements have taken place in the world of pools, and with that, you don't only have the option of getting a concrete pool, as fiberglass swimming pools have quickly become an alternative for many homeowners.
Concrete pools have been known to offer longevity and come in a custom design. These have been considered to be a good option to maximize the current space that you could be having and create a beautiful pool of your dreams. On the other hand, fiberglass pools are also very popular around Australia as they cost much less to get installed and takes a shorter construction time to have it up and running in your backyard. Also, if you change your mind, you can hire the same service, or another one, to remove the fiberglass panels from your property, and turn it into a garden again. Find some effective information at bluehaven.com.au blog regarding this topic.
What is the benefit of having a fiberglass pool?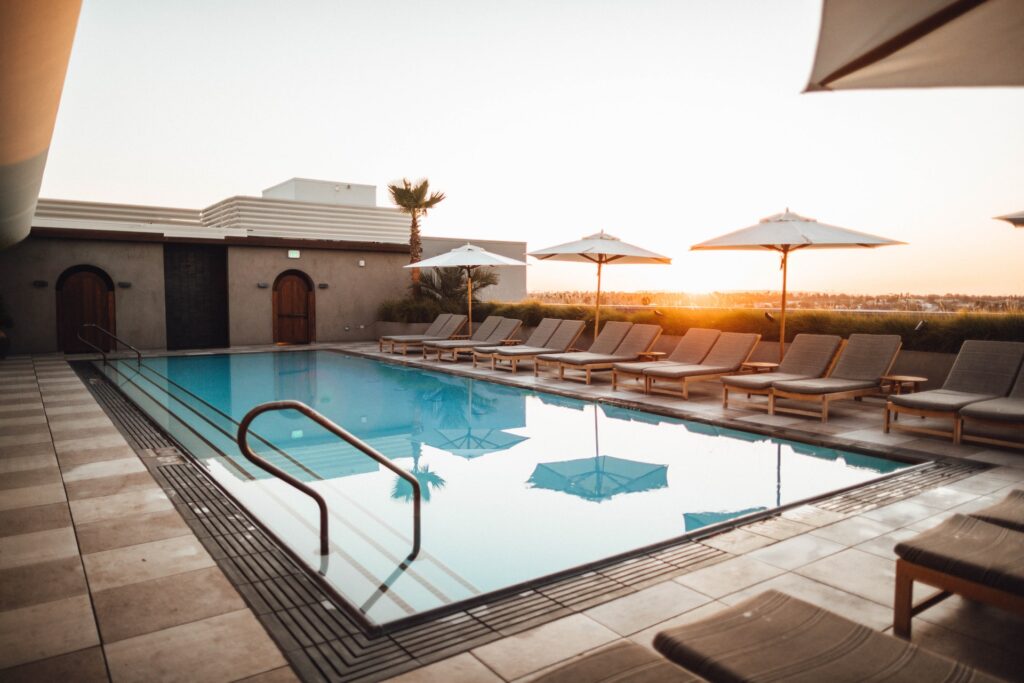 These are very quick to install as most of the work gets done at the factory. It is from the design mold and the size of the pool. Therefore, when the mold gets to your home, it is quickly placed in the excavated area, and any finishing touches are done. Thus, the installation can be completed in about three weeks.
These pools offer a more appealing visual look to your backyard due to the pool's stunning surface. Companies are spending extra time perfecting the pool's overall finish to ensure they deliver something that will immediately pop.
It is a very easy pool to look after due to the smooth gel-coat finish. The surface makes it much easier for you to control bacteria or algae build-up, making it much easier to clean. It also means you get to use less energy and chemicals to keep your pool clean.
What are the benefits concrete pools can offer?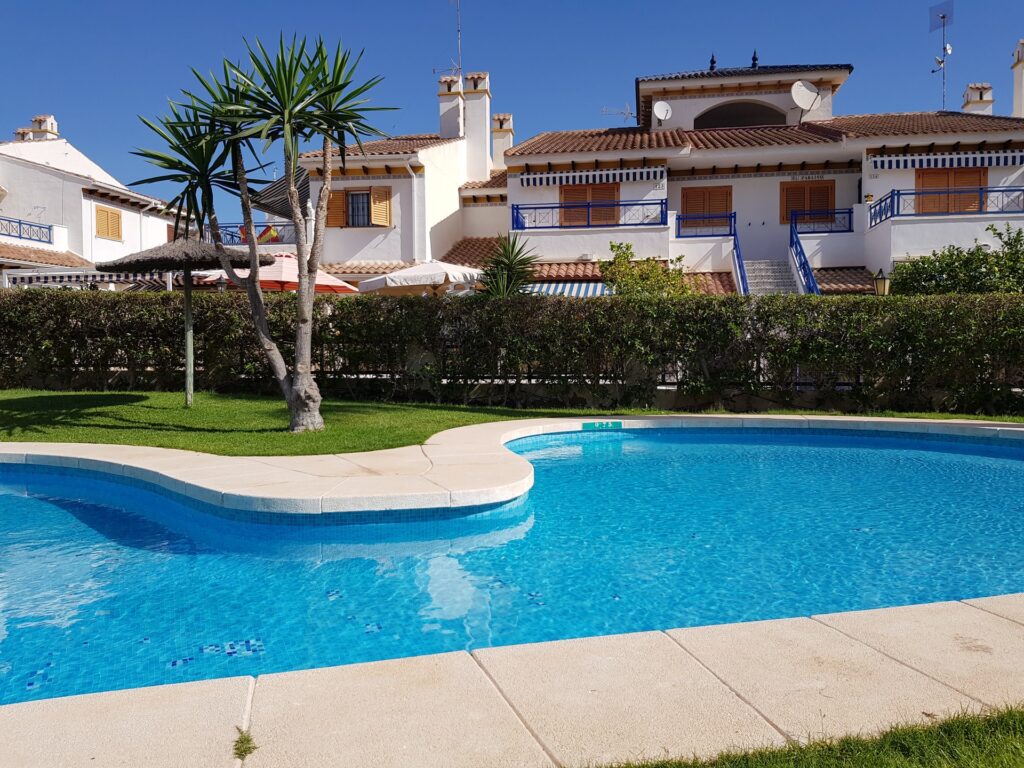 If you are looking for flexibility in your pool's overall look, then concrete pools are something to consider. These might take much longer to come together, but it is the small price that you pay to get the exact pool shape and style you had envisioned for your backyard. As these are constructed on-site, it is very easy for your builder to make adjustments to the pool.
There is something a concrete pool will offer your backyard that a fiberglass pool will not manage. That is the aesthetic appeal. These pools will immediately offer your backyard that aesthetic feel; now if you pair this with the best surface finish made available in the market, the pool will upgrade your space's look.
Durable and strong for years to come. As we know, concrete pools have been around for millions of years. Thus, you are guaranteed this is an investment that will last in your family home for the next foreseeable future.
Which pool option is better?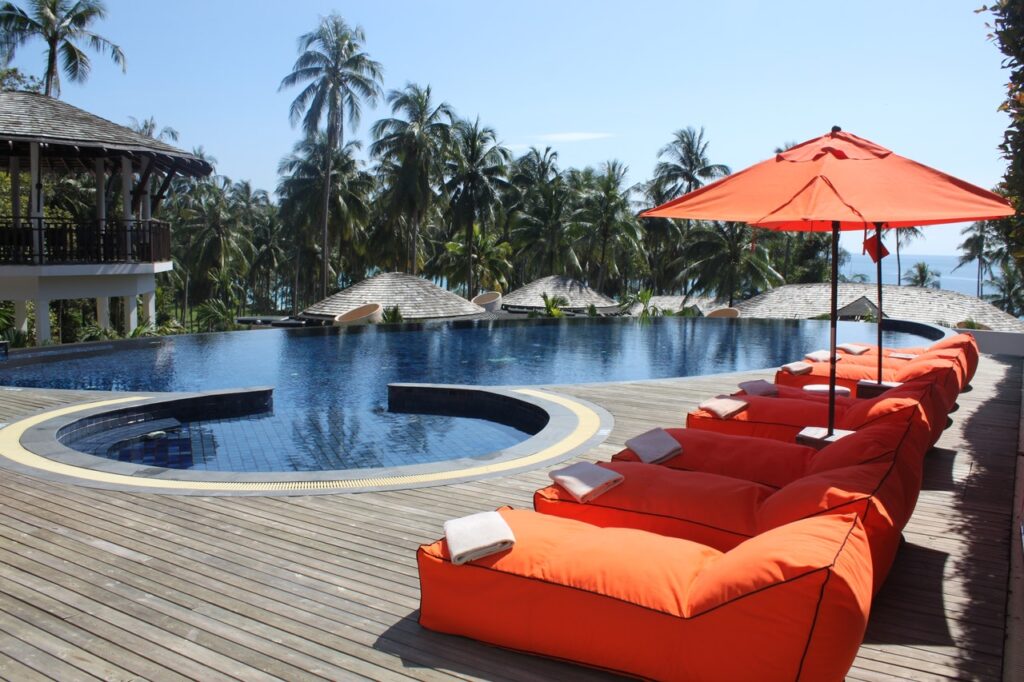 Which is better all depends on your preference, the kind of design you are looking for, and maybe the accessories you hope to play around with your inground pool. Additionally, your budget also plays a significant role in choosing a concrete pool or a fiberglass swimming pool option for your backyard. All in all, they offer tremendous benefits to your home.
Also, you have to keep in mind some of these things:
Fiberglass constructions are generally cheaper than concrete constructions. Some people are confident enough to think they can build the fiberglass pool by themselves, but we won't recommend doing that. Hire a contractor who will know how deep they need to dig up, and how to install the whole system properly. It's the same about concrete installations. There are many aspects that should be covered, and professionals will take them all in mind. Also, when starting a project like this, you have to know that maintenance is a huge responsibility too, which can consume pretty much money from your budget. Every now and then the whole construction should be cleaned and disinfected completely.
Concrete pools are better for customization, and fiberglass ones are made of pre-ready panels, and you don't have the same options, and you have to take that in mind when signing the contract. In the end, it's not enough just to choose the shape and material, because you need an advanced plumbing solution for filling it up with water, removing it, and pumping disinfection products as needed, according to the contractor's instructions.
Conclusion
Fiberglass is for those who want quick solutions, fast installation, and controlled expenses. Usually, the pool is ready in less than a week. It's pretty limited with design and color choices, but it's practical for saving time for installation and maintenance. With concrete designs, you can choose the size, the shape, make it look like you've always wanted, and customize is, as you want. It takes a lot of time and it's more expensive. Also, never forget that no matter what type of pool you have, it requires regular maintenance, but after 15 years, you will need to remodel it completely, because the chemicals and sun exposure can damage the surface.
We hope that now you know everything you've ever wanted to know about the pools, and this article will help you make your decision, and finally bring the summer to your backyard. We also hope that you will have beautiful moments and that you are ready for all the challenges when it comes to installation and regular cleaning.
Pools are nice and beautiful, and you will always have a place for relaxation and refreshment, without having to leave your home. And our final advice is to use an SPF, for your skin, because prolonged sun exposure isn't good for it – so protect it on time.