Having a clean working space is much more important than you think. While you may be too busy to notice the dust accumulating inside of your office, have you ever been to a business where things are somewhat…unclean? How did it affect you: positively or negatively? Did it affect the way you feel about the company in question?
You get the gist. Poorly cleaned business spaces make you seem unprofessional and unreliable. Of course, that's not the only consequence of hiring a cheap commercial cleaning service.
In this article, we'll go over all the reasons why you shouldn't try to save on cleaning, thus helping you get things tidied up in the workplace!
1. It affects employee morale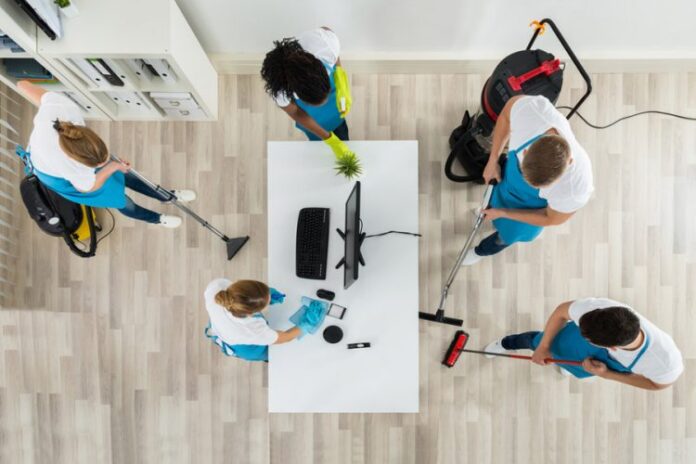 Who would want to work in a messy office? Dirty surroundings certainly do not motivate your employees to work more productively. Also, if you're paying someone to clean your offices and they do a poor job, your employees are likely to start doing it themselves. So, you'll be wasting money, and your employees will end up having to do more work just to clean their desks.
Other than that, too much dust in the air can negatively affect everyone's health, especially after prolonged exposure. Our brains need fresh air to function, so even in short term, you'll see a decrease in focus and productivity.
2. Your clients will notice, even if you do not
As we mentioned before, an untidy office sends a negative message to your potential clients. If you can't be bothered to take care of your own space, how can they expect you to do quality work for them?
Your clients will notice and respond to the cleanness of your workplace, so don't underestimate the importance of hiring a professional cleaning service for your office. Remember, first impressions are everything in business! You don't want your customers' first thoughts to be that you're unable to take care of your own space! Instead, you should do everything to make their first visit as comfortable as possible. Leave a good impression and keep your office spotlessly clean.
3. Poor customer service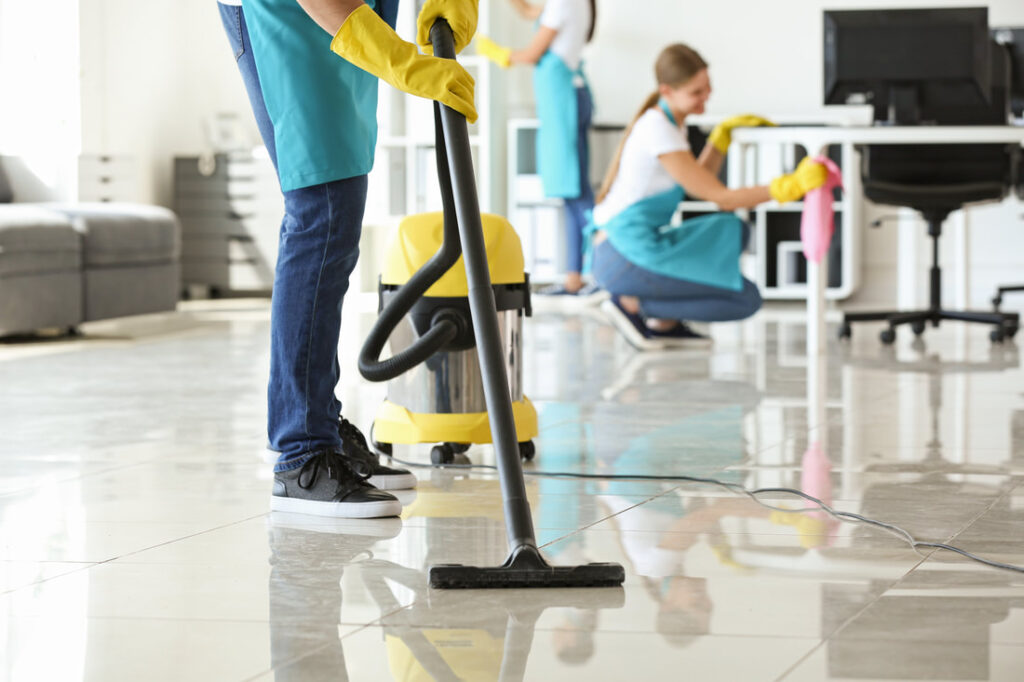 You've held an office event that left your workplace a bit messy, and now you need to make some urgent changes in your cleaning schedule…Except you can't get hold of your cleaning service company! Cheap cleaning services are that cheap for a reason: you simply won't get the customer care you deserve. Besides, since they're so cheap, there's probably a high demand for their services in your local area, so you probably won't be able to schedule irregular cleaning tasks when you really need them.
High-quality commercial cleaning services such as Clean Boss based in Hamilton, for example, will always have the time to satisfy your needs. So, don't leave anything to chance, and invest in proper cleaning services for your business needs!
4. The reduced spread of disease
Since the beginning of the COVID pandemic, you've probably heard it a million times: hygiene is the best prevention against viruses! However, washing your hands isn't enough to stop a virus from spreading. Experts also recommend cleaning and ventilating your spaces as much as possible. So, if the job is done poorly, you, your employees, and your clients will be at higher risk of catching a virus while at the office.
You'll need someone who'll take extra care of your office space. Everyone will be healthier, and you'll have to deal with fewer sick-days. We all know how inconvenient those can be, especially when you're approaching the busiest time of the week.
5. Long-term cost-efficiency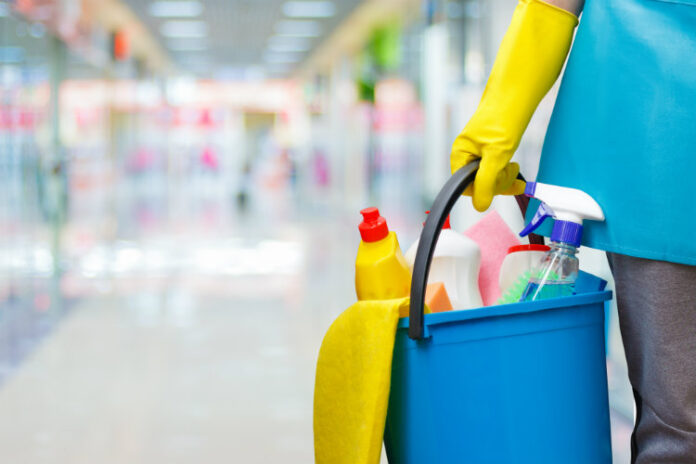 If some parts of your office are neglected, you'll need to spend additional time and resources to have it cleaned. For example, if your carpet gets stained, the more you wait, the more expensive it will be to get it back to its optimal condition. You'll need someone who will be consistent at what they do, and someone who'll do regular inspections to make sure everything is in order.
So, in the long-term, you'll be able to save money if you avoid hiring the cheapest commercial cleaning service around. Besides just saving money though, you may be able to earn more once your workplace oozes cleanliness and professionalism.
6. Less storage space
If your cleaning service requires you to keep cleaning supplies inside of the office, you'll simply have to make more room in your storage closets. All of this can be a huge inconvenience, especially in the long haul. Professional cleaners will take their supplies with them, so you won't have to worry about storage ever again. They'll also use high-quality products, so your office is cleaned properly. You won't have to deal with smelly cleaning products that make your office impossible to breathe in.
As we mentioned before, cheaper services have low prices because their costs are lower. Cheaper services might make you replenish your cleaning supplies by yourself, which is both costly and inconvenient.
7. Risks of theft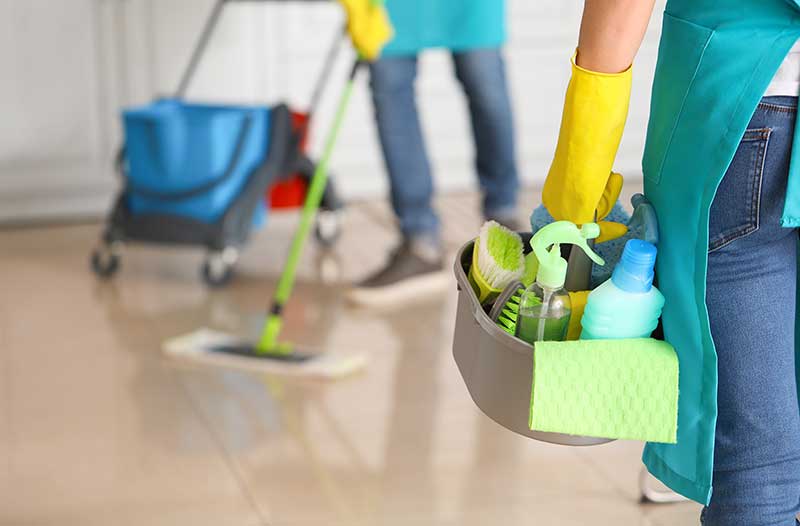 If the cleaning company isn't insured properly, or if they're hiring illegal workers, you won't have any legal grounds to fight against business theft. Yes, these are extreme cases, but it's important to be careful. Even if there's no theft, the same legal regulations apply to any accidental damage to your property.
Whatever the case, it's always better to stay safe and protect your property in time. Do your research and only hire the most reliable and well-reviewed services you can find. Ask for referrals, and read online testimonials for the best results.
The bottom line
Hiring cheap cleaning companies will do you more harm than good, especially in the long run. It will affect your employees' motivation and their health, and your clients will notice the disorganized atmosphere too. You'll be exposed to unnecessary risks and you'll end up wasting more money than you really need to. So, instead of dealing with all of that, you're much better off paying more for a high-quality service. It doesn't have to be the most expensive company either! If you look hard enough, you'll be able to find a great solution for a reasonable price.