If you've paid attention to online video content in the last few years, you're probably at least somewhat familiar with ASMR. This content type is all over the internet, and some people can't get enough of it.
Another internet element you probably know at least a little bit about is Rule 34. For the uninitiated, this "rule" states that if something exists, a pornographic version must also exist. Hence, the emergence of ASMR VR porn.
But is this adult content worth streaming? Does ASMR enhance the sensual experience? And, if so, what's so appealing about it? Strap on your headphones and drop your pants, because we're going in.
A Brief Introduction to the World of ASMR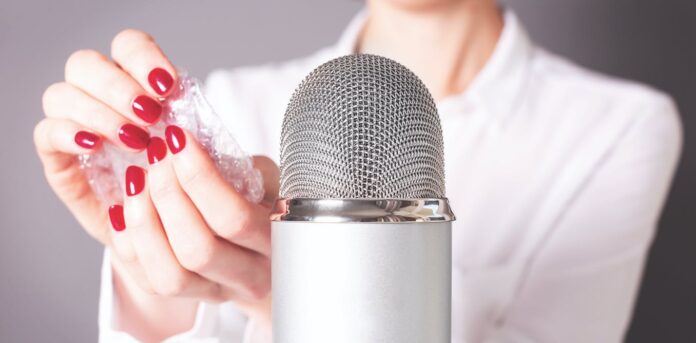 Autonomous sensory meridian response (ASMR) is when you get a tingling sensation from a specific auditory stimulus. In most cases, this tingle comes from someone whispering in your ear. It feels a bit weird at first, but for many people, they've learned to embrace it. The term was coined in 2010 by Jennifer Allen, but she's not some auditory scientist. Instead, she simply created a Facebook group for fellow "tingleheads" and came up with a scientific-sounding name.
YouTube was founded in 2006, and by 2013, ASMR content really started to find its footing. Within the last decade, ASMR videos have steadily become more mainstream, even becoming part of a Superbowl commercial in 2019.
Beyond whispering, ASMR videos feature sound effects like chewing, tapping, ripping, etc. Since the "tingle" gets triggered by different sounds for different people, there's more than enough variety for anyone to get in on the action.
The Implementation with VR
ASMR affects piercingly even if you use regular earphones, but what if it was a virtual reality option? Actually, there's a chance to experience it. VR is a technology allowing people to make the fantasies close to reality, and the more technologies are implemented, the more realistic it seems. To use all of the advantages of VR or AR, you need more than just a headset, though even with this only device your impressions will blow up.
Why does our brain perceive this as reality? The matter is that a VR helmet suggests you receive the most high-quality information about the visuals and sounds. The image is transferred through the headset in a way that is very similar to how a human's eye works. The construction supposes the transfer of visual info for each eye separately so that the image is completed and generalized by our brain, not the screen. If a condition of high quality is fulfilled, then it's only our consciousness that distinguishes the difference between the real world and the virtual one.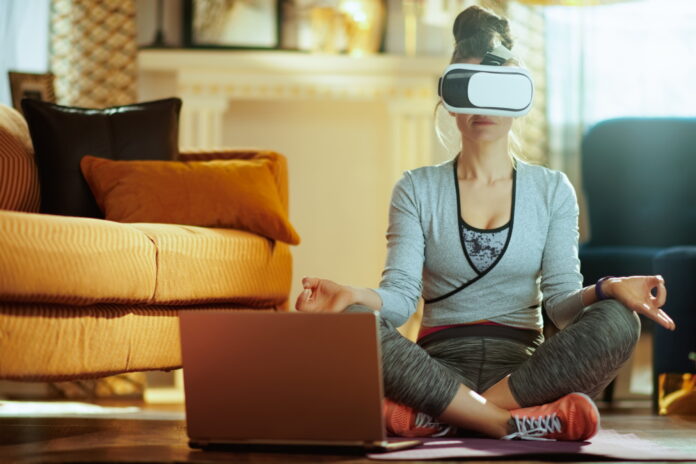 Another point is sound quality. It's particularly interesting in terms of ASMR use. Close your eyes and focus your attention on every sound you hear. If you can't see, the sense of hearing intensifies exponentially. Now imagine the same in the hottest situation of VR… interaction. Hearing everything even if you can't see much is another aesthetic.
A particular setting makes your opportunities even wider. There's an idea of using binaural sound options for the adult industry. It suggests that if you're chatting with a model through a VR set, she has a dummy head in her room. In fact, it represents your head and offers so many new possibilities for your remote interaction. ASMR practice seems almost an astronomic pleasure in such a context.
Complete this experience with the VR gloves and boost your imagination even harder. These hardware items allow you for being as close to the real feelings as possible. While touching virtual objects, they give you a resistance feeling, depending on what you touch. Don't you wanna try?
Auditory Sensation Makes Realistic Virtual Reality Porn
Since ASMR already tickles people's fancies, both literally and figuratively, it makes sense to incorporate it into adult content. Getting off can take on a whole new meaning and sensation when coupled with the authentic ASMR experience.
It seems that consumers agree. ASMR adult content is on the rise, and we don't expect that trend to slow down anytime soon. As VR porn becomes more mainstream and accessible, it's only natural for users to couple their various online interests into a single experience. Really, it's just the most efficient use of one's time and energy.
One site helping foster this creative collaboration is SexLikeReal. This website is at the forefront of VR pornography, delivering content that would seem like science fiction only a few decades ago. As the technology develops, these videos will only get more immersive and engaging, and ASMR and other auditory add-ons will only blur the line between reality and fantasy even more.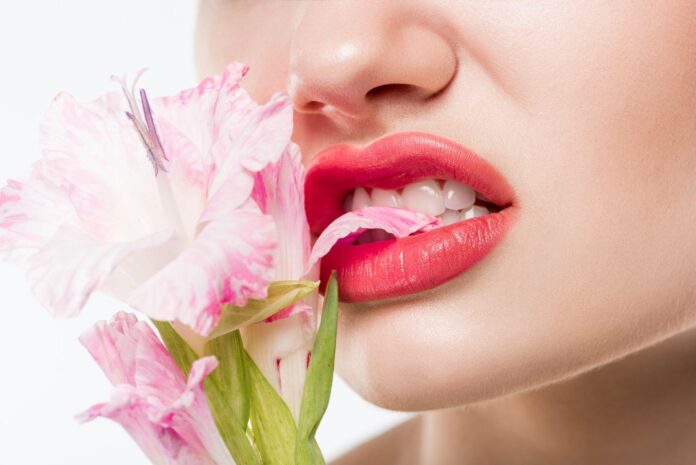 But Wait, How Does It Work?
If you're new to ASMR and VR porn, it can be hard to wrap your brain around the idea. But, there are several ways for these two subgenres to blend seamlessly to create world-class content. Some examples include:
Close-Up Sound Effects – You may be familiar with the adage that good sex sounds like mixing mac n' cheese. Now, you can put that saying to the test by listening to women masturbate with a microphone next to their lady parts. But, the fun doesn't stop there; sound effects can come from every orifice and skin flap.
Whispered Dirty Talk – What's hotter than someone talking dirty to you? What about if they whisper those words into your ears? You'll likely get more than one tingling sensation with this kind of content.
Sound Effect Repetition – Is there any sound more satisfying than when two people slap against each other over and over again? The distinct "thwuck, thwuck" sound is instantly recognizable and made all the more enjoyable when enhanced via a microphone and a set of headphones. Similar sex sounds can also be ASMR-ized for your pleasure.
Overall, ASMR porn is poised to adapt with the industry and provide some titillating fun for purveyors of both kinds of tingling sensations.