There was a time, not a long ago, that everyone from God himself to 2-weeks old toddlers wore uggs. With the first signs of falling leaves, you could see the recognizable design and that one shade of muddy brown on a lot of feet. It's was like everyone agreed that as soon as September hit it was time to swap out running shoes or open-toed sandals for brand new ugg boots. To be fair, it was for a good reason.
If you are one of the fourteen people that haven't seen Game of Thrones or don't own a pair of ugg boots, please get into a comfy pair of sweatpants, brew a pot of tea and watch the show, but before that, buy yourself a pair of uggs because by the time you're done with the show it might be snowing. All jokes aside, you need to own a pair of these iconic boots. If Rihanna can wear one, you can, too.
Aside from them having a legendary status by now, why should you own them? It's not like everyone must own certain shoe. You might want to stand out for all we know and you're not going to do that by owning a pair everyone else owns. But, are shoes really the only way you can stand out? Dye your hair black – that should be different enough in today's neon colour craze. Enough of the jokes, let's take a look at why you should own a pair of these iconic boots and which celebrities rock them as well.
First of all, they're warm. Have you seen the inside of a good ugg boot? It looks like heaven. Pro-tip, wearing 3 sweaters isn't going to do the trick if your feet get cold. Keeping your feet warm is the only way to keep the body warm. If you don't believe me try it out, wear sandals in cold weather and see what happens. Made from softest and warmest materials like sheepskin and wool, it's guaranteed to keep you feeling like you're sitting next to the fireplace.
Next up, they're as versatile as they come. Not a lot of shoes can match almost any outfit. There's original, black Chuck Taylor's, the All-White Air Force One's, a classic, black Chelsea boot and an Ugg boot. That's probably about it. Whatever your personal style may be, uggs can complement it. Think about it, sweatpants, sweatshirt and uggs while you're going to the store? Check. Jeans and leather jacket with uggs? Check. Basketball shorts, polo t-shirt and uggs? Check. If you don't believe the last one, just google Adam Sandler wearing uggs.
Finally, they're quality footwear. Uggs aren't something you'd wear for a month and then throw away. A pair of quality ugg boots can last you a lifetime, if lifetime meant a couple of years, but still, that's a solid lifespan for a shoe. How wouldn't they? A great sole, reinforced heel and a quality double-faced sheepskin make boots from www.uggs.com.au an amazing addition to your closet.
On top of all of that, uggs have been around for so long, they're never going out of style. If you have them or if you're just about to buy them, they'll be trendy this time next year and the year after that as well and so on. They've solidified its place in footwear history as one of the greatest boots ever and they're never going back.
If all of this is somehow not enough to convince you to cop a pair, maybe knowing some of the world's most famous people wear them too will.
1. Rihanna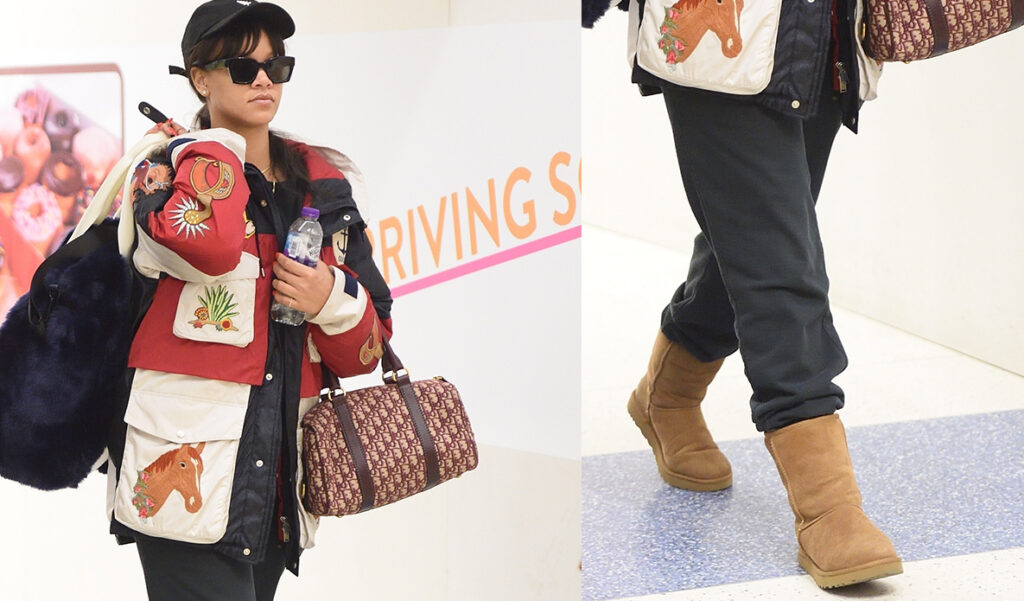 Like we've said, if RiRi can rock a pair of uggs, you can as well. Rihanna is one of the most popular people in the history of the world and is well respected both as an artist and as a fashion icon. She has a line of her own clothing and make-up, so she probably knows what she's doing shoe-wise. On the other hand, it seems like we're not getting another Rihanna album any time soon, so maybe we can try and walk a mile in her shoes to see why's that.
2. Beyonce
There is only one queen and that is Queen B. Sure, there's the Queen somewhere in London as well, if I'm not mistaken, but c'mon, she's not Beyonce. Arguably one of the greatest singers of all time, Beyonce's often seen wearing all kinds of different uggs. Back in the day, she even wore them to an award show. If there's one thing Mrs Knowles-Carter knows other than music – that's fashion. And if she wears these boots often, maybe we all should.
3. Sarah Jessica Parker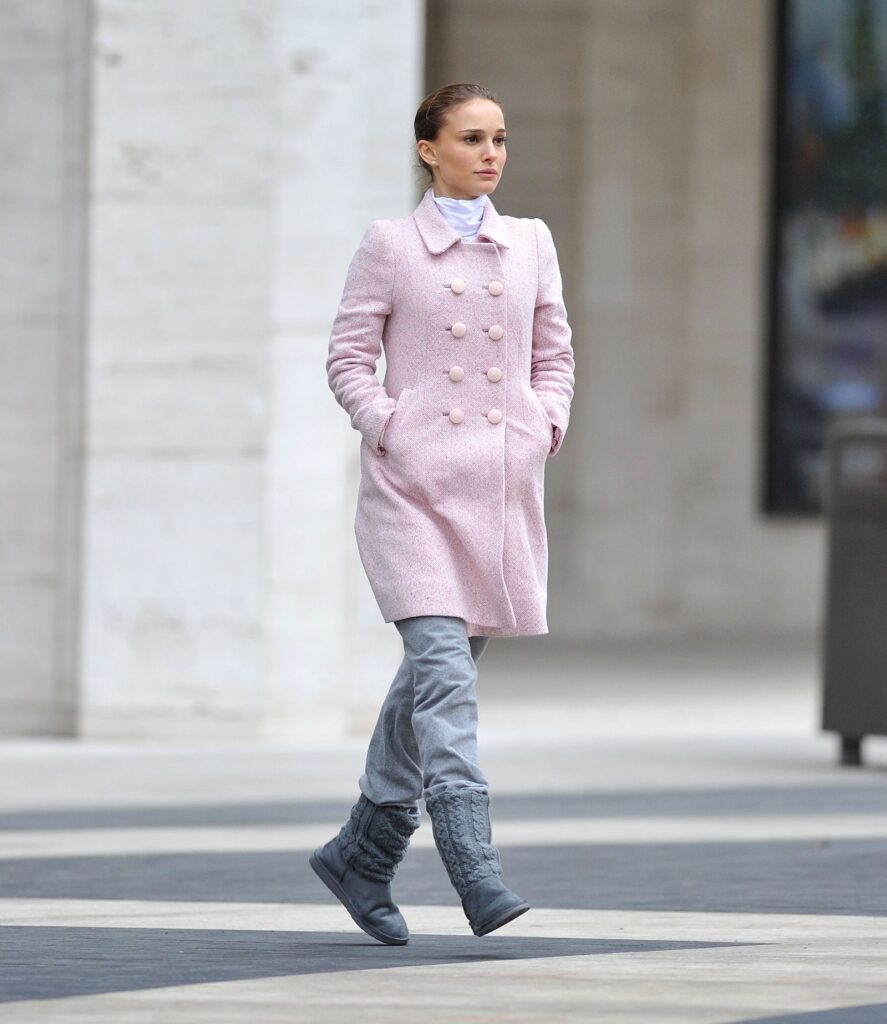 If there was ever a woman that was more associated with shoes and fashion that would be Sarah Jessica Parker. To be fair, that would be her character Carrie, but you get the point. Sarah even wore a pair of uggs to the shoot of the Sex and the City movie back in the '04. Time flies doesn't it, it's been 16 years since our favourite New Yorker went from TV to a movie theatre.
4. Jennifer Lopez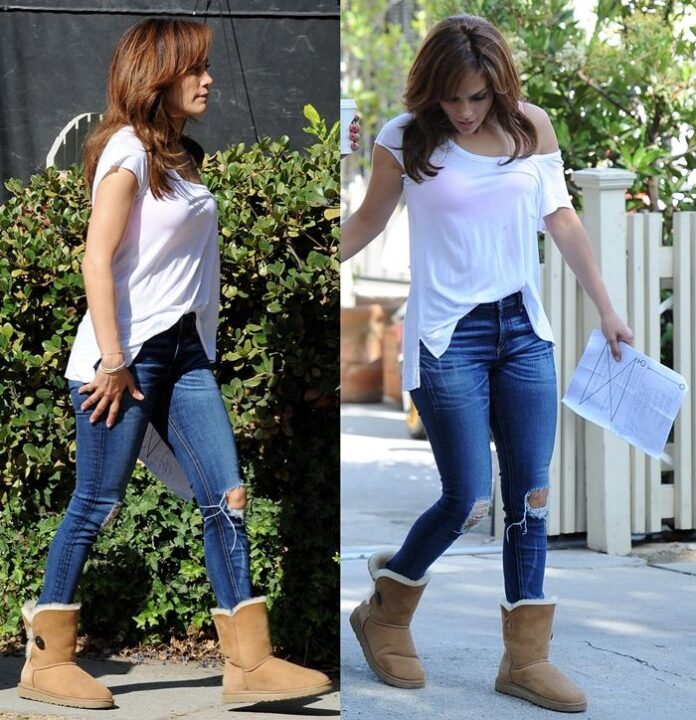 Probably the undisputed queen of uggs is J-Lo. We may have been throwing the word 'queen' around too loosely up to this point. J-Lo is a New York girl and there is nothing that says Jenny from the Block better than a pair of ugg boots. If you've ever seen a picture of Jennifer when she's not working – she's probably wearing uggs. Maybe they are the reason J-Lo looks 20 years younger than she actually is. Who knows?
5. Adam Sandler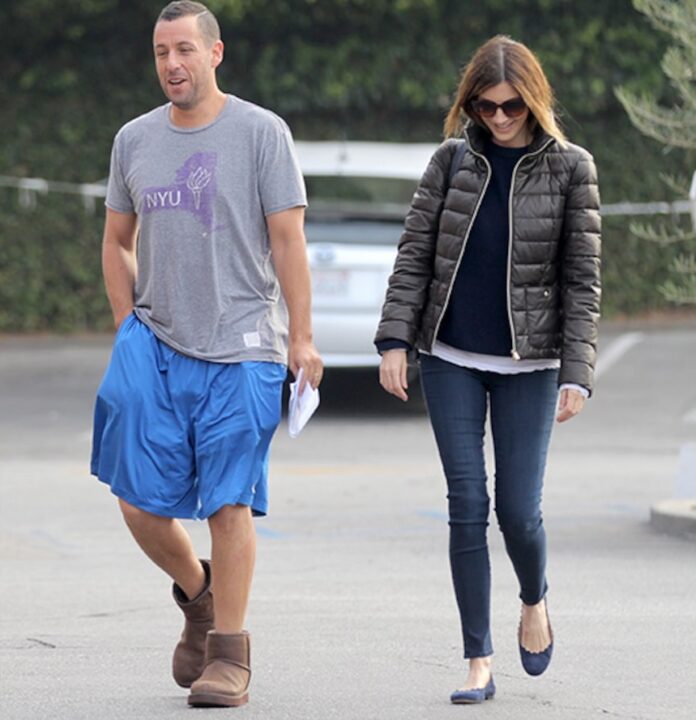 It might sound like a joke, but it's not, Adam has been seen on numerous occasions wearing a pair of these comfy boots. Rarely was that the case in wintertime, but hey, you do you, Adam.
6. Tiffany Haddish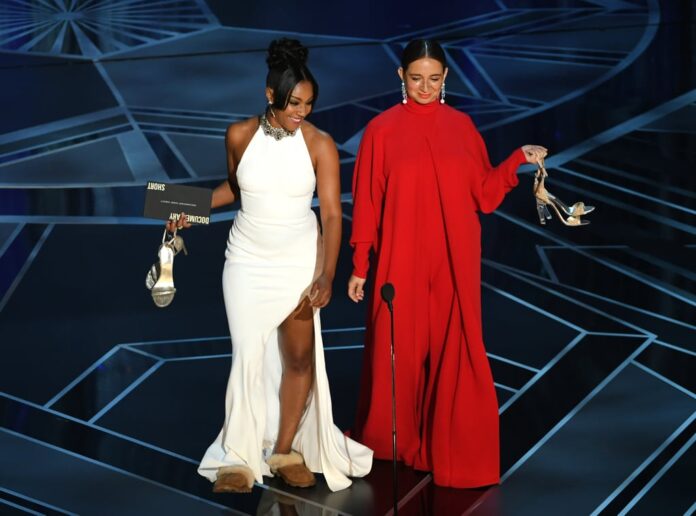 Everything about Tiffany screams bold, strong and courageous woman. What do those women do? They wear uggs to the Oscars. Yes, to the most prestigious award show in the show business. Well done Tiffany, well done.
We could keep naming the celebrities, but this article would be called a novel in that case. Everyone wears them, from Anne Hathaway to Lil Wayne. Young or old, male or female – it doesn't matter. They're cool and warm at the same time and you should probably own a pair.
If you want to find out who some other stars are wearing uggs, check out MissFilmy.com.