Are you fond of sports but the only thing you do is to watch championships or play on Playamo here in sports themed slots? Then new clothes for your training will become a wonderful motivation. Shoes are quite essentials, especially if you are going to run. These tips will help you find the right sneakers.
Narrow Your Search
It's hard to choose when you're presented with hundreds of shoes. First and foremost, choose sneakers for running, not for training.
Running sneakers are designed to move forward and provide cushioning and comfort in just that direction. Training shoes provide stabilization for movements in different directions, such as squats and lunges.
Pay Attention to How You Feel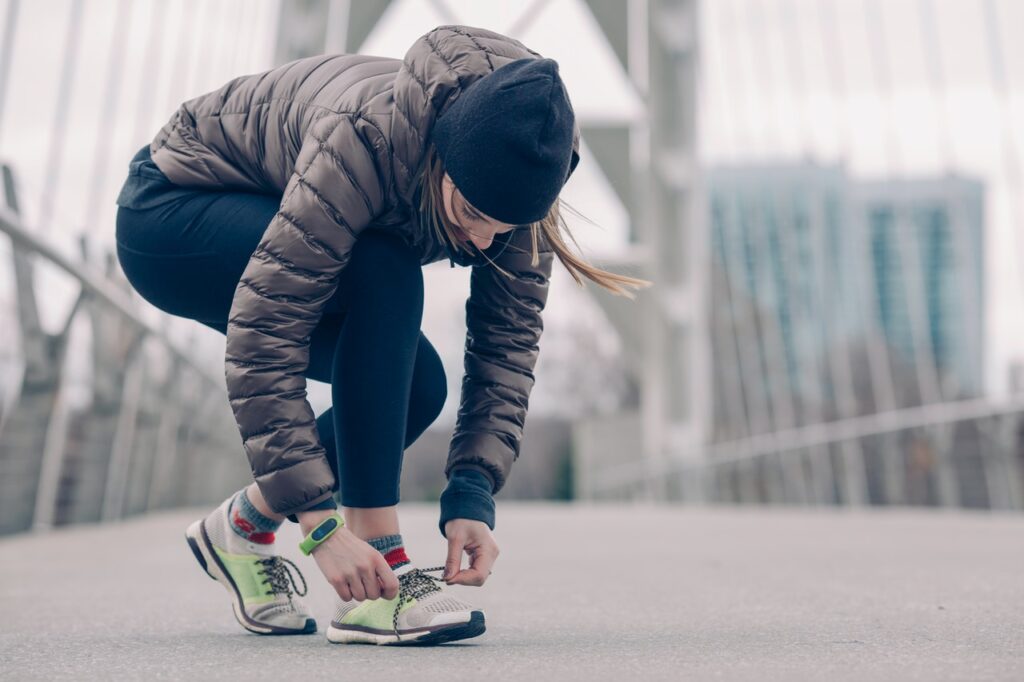 The right running shoes should be a natural extension of your feet. If your running shoes are uncomfortable, you will feel uncomfortable with every step. The body tries to compensate for this deficiency, which affects the naturalness of movement and can lead to injury.
If you don't know where to start, go to a specialized running store where your technique will be analyzed and recommendations will be made with a view to comfort. If they recommend uncomfortable running shoes, trust how you feel.
Make Sure Your Shoes Fit Well
Shoes that are too tight cause blisters and nail damage. In shoes that are too loose, your foot will slip and the sole won't be able to optimally absorb shock load and help in pushing off.
The right shoe has a distance between the toes and the toe of the sneaker. This is due to the fact that the sole should bend under the pad of the foot, not further. The toes should move freely. If this is not the case, the sneaker is small. If you try on sneakers before a workout or early in the morning, you may choose a model that is too tight.
Make sure the laces don't squeeze. Pay attention to the back of the ankle joint. Make sure the sides aren't too loose or too tight.
When shopping in a store or online, try on sneakers after a run or in the evening. Your feet swell during the day just as they do during exercise. If you try on sneakers before a workout or early in the morning, you may choose sneakers that are too tight.
Heel Stiffness and Retention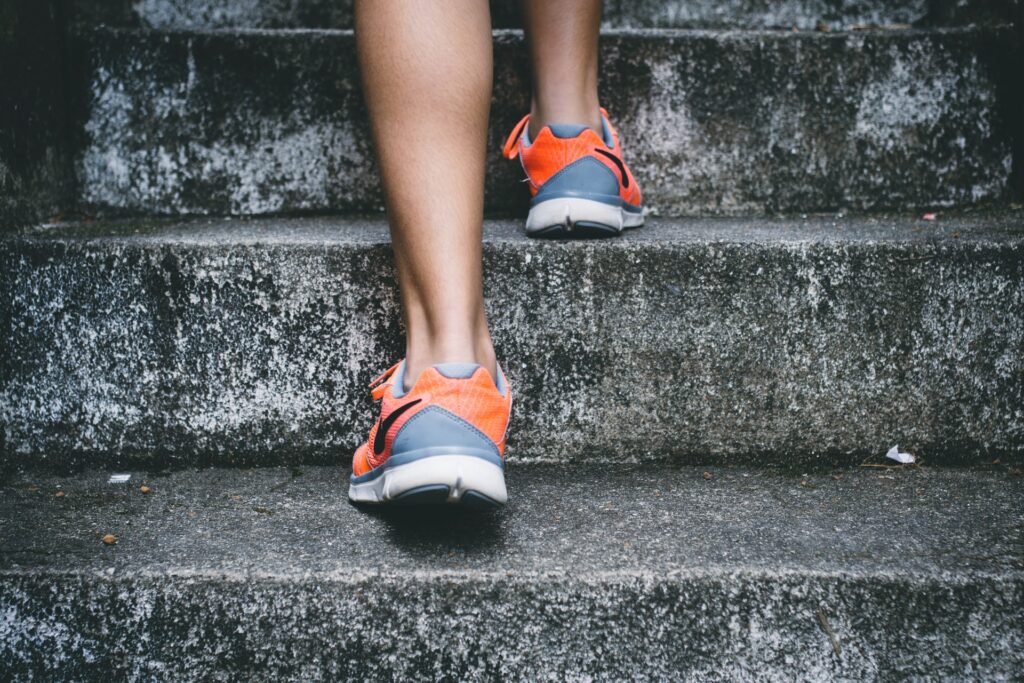 It is an important feature for runners. The heel of your foot should be firmly locked in place, not wobbling or sliding forward. When pressing on the heel above the sole, it should be firm or with minimal squeeze. Achilles tendon safety depends on it. Trail sneakers have a relatively soft heel but still an excellent grip.
In training sneakers, the heel is almost always stiff and should lock in well. Yet, triathlon running sneakers are relatively soft in the heel.
Foot Girth and Fixation
This criterion depends on the geometry of the upper cut in conjunction with the lacing system and the extra fixing elements of the upper. Preferably your foot should be well secured to about the beginning of the metatarsophalangeal joint area.
Lacing
Lacing is the most essential element in fixing the foot. Everyone chooses according to their tastes and objectives. Classic lacing wins for softness and ease of loosening. Good sneakers often have a compartment for retracting knots or lacing residue so they don't dangle or come undone while running.
Protection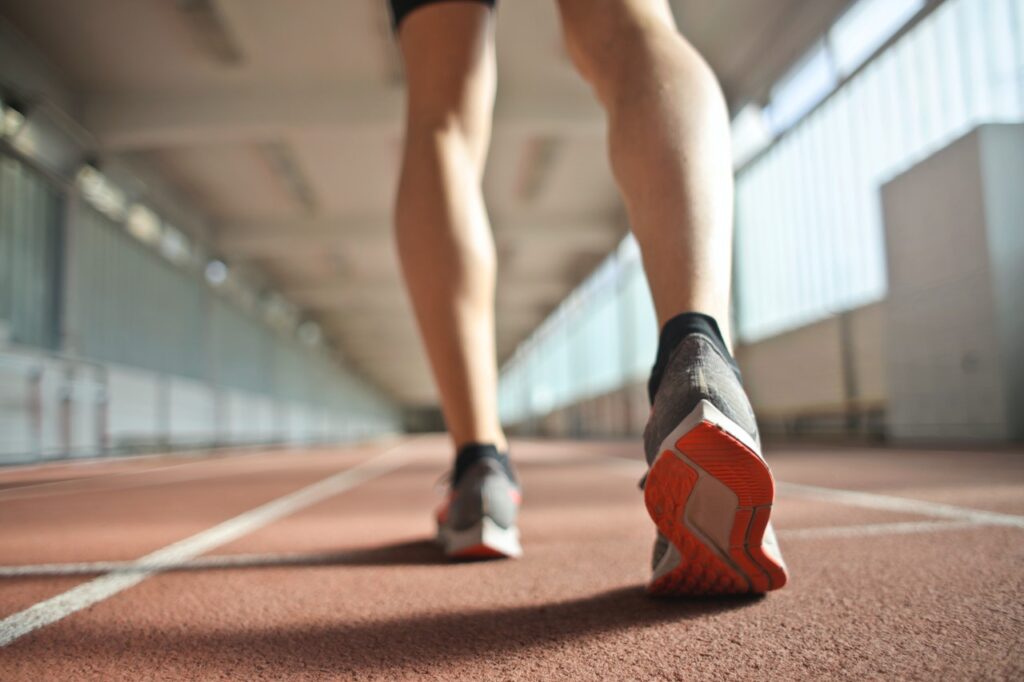 Modern trail running shoes are divided into two types – with and without a membrane. The membrane protects from water, dirt, snow, sand, and others. It enhances wind and heat protection, which is not good in the hot summer. Yet, the manufacturers claim good vapor permeability.
Sneakers without a membrane lack these pros, but they are well ventilated, dry quickly, and remove moisture.
The ultimate protection against all that dirt and precipitation would be the combination of a membrane and a protective gaiter.
Highway sneakers are most often devoid of all these contrivances. Only sometimes manufacturers add a membrane. Thermal protection in them comes down to the thickness of the upper material, the size of ventilation holes and, in rare cases, the presence of real insulation.
Ventilation
Running shoes should be well ventilated. Sneakers with a membrane are ventilated worse.
The thinnest part of the upper material is usually on the toe. In high-quality sneakers, ventilation inserts are present on the sides along the foot, and in some cases, even in the sole.
The main purpose of the ventilation system is to remove excessive heat from the feet to avoid dampness inside, and blisters. Yet, it's worth remembering that good ventilation only works effectively with running socks.
Think Twice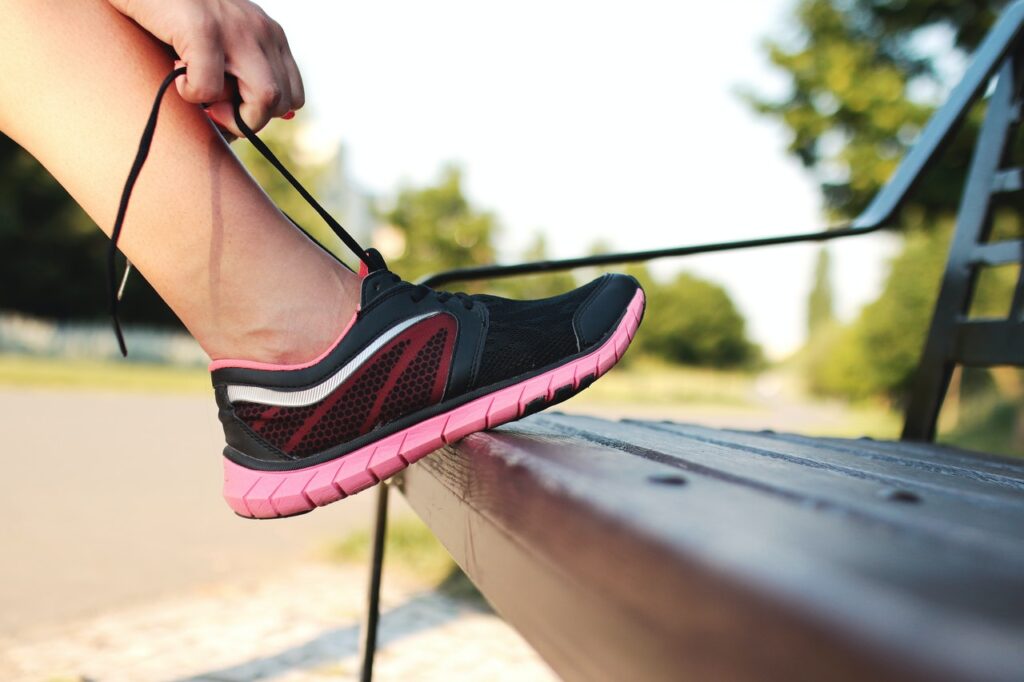 After trying on your shoes, but before you make your purchase, be sure to check the rules governing returns. You may come home, put on your new shoes, and feel something is wrong. For example, the sneakers on your foot do not sit as comfortably as you thought in the store. That's why it's important to know how to return a pair quickly and easily in such a situation, so you can pick up a sneaker of a more appropriate size or model.
By following these simple but productive rules of selection and fitting, the buyer is more likely to buy the most comfortable sneakers that will be indispensable when running or walking, providing a high level of comfort and excellent well-being.
How Often to Change the Shoes
Based on the different conditions of use, tasks, peculiarities of feet, there is no single mark, after overcoming which, you can think about changing your shoes. It is better to change shoes as the cushioning, tread and upper of the sneaker wear out. Worn cushioning puts unnecessary strain on the lower leg muscles. This is easy to notice, as are other factors of wear and tear.
All in all, choosing the right running shoes is significant. With the best sneakers, you will feel comfortable even after long hours. So, don't try to save more money to stay healthy.