Get your diet out of the winter doldrums by adding fresh spring herbs to your day. Herbs such as mint, purslane, stinging nettle, and dandelion not only add herbal flavors to your diet but also have health benefits.
You may wonder how you can easily add fresh spring herbs to your day. Your day may be hectic, with meals eaten on the run. The good news is that adding herbs to your daily routine will give you added energy and vitality to deal with each day's demands.
Health Benefits of Spring Herbs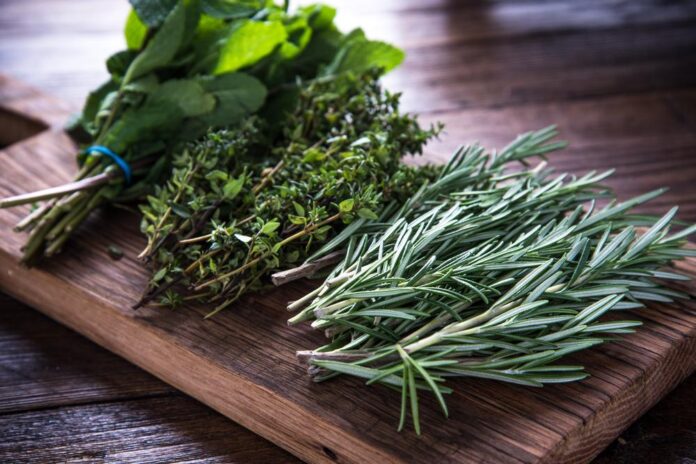 Healthy eating is self-care, the website Motherhoodcommunity.com reports. Eating a green, plant-based diet creates a healthier gut biome, which brings greater vitality, mental clarity, and immunity. Herbs are thought to have benefits that range from anticancer to antimicrobial qualities.
Adding herbs to your favorite foods reduces the need for salt and sugar, which are also healthy changes to make in your diet. Herbs are a tasty way to eat healthily. Adding herbs into your day is quick and easy. Here we show how to add spring herbs to your diet in five easy ways.
How to Add Spring Herbs to Freshen Your Day
You don't have to be a master gardener or a skilled chef to make fresh herbs part of your day. Many of them are easy to grow at home in a backyard garden, flower bed, or a pot on your windowsill. You can also find fresh spring herbs at local farmers' markets and in your favorite supermarket.
Add to Salads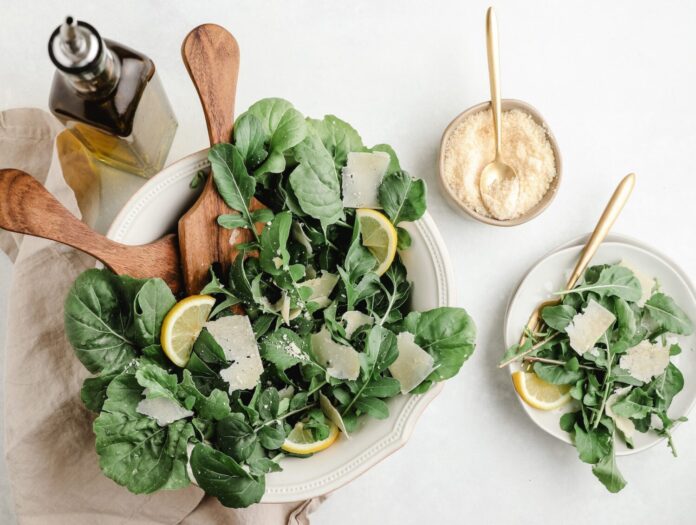 Banish boring salads by adding healthy herbs. Wash fresh spring herbs with your favorite lettuce varieties and tear them into pieces for a delicious, healthy, and flavorful salad. You might even need less salad dressing since herbs add a bright, fresh flavor. Just a squeeze of lemon may be all you need. Try adding dandelion, tarragon, parsley, dill, or chervil.
Adding herbs to salad takes no extra time, and you can wash and prepare herbs and salad greens ahead of time as part of your meal prep routine.
Blend Into Smoothies
One of the best ways to get nutrients on the run is to make a smoothie in the morning. If you're already blending up a healthy smoothie in the morning, adding fresh spring herbs to your blender takes no extra time.
If you're wondering about flavor, spring herbs pair beautifully with your favorite smoothie varieties. Try mint with strawberries, raspberries, or chocolate. Basil partners well with blackberries, blueberries, and lemon.
Make Pesto and Pasta Sauce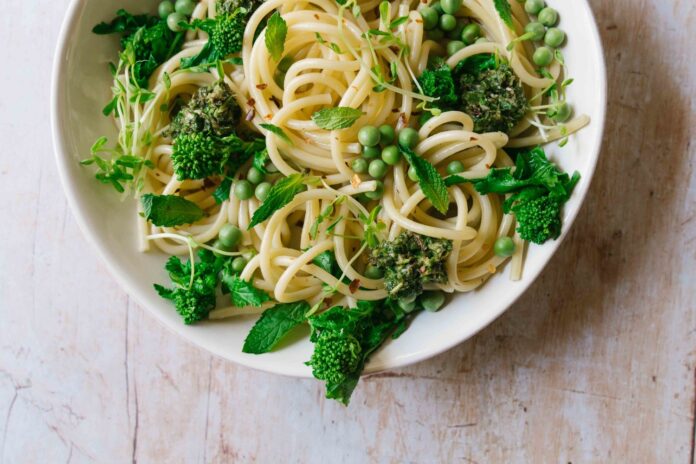 Want a simple way to add fresh spring herbs to your menu each day? Chop them up for a flavorful pesto or sauté them with chopped Roma tomatoes for a quick sauce to serve on whole wheat or gluten-free pasta.
Making pesto or pasta sauce takes less time than you think. If you whip these up over the weekend, you have weeknight dinners covered. They're also versatile. Pesto can be spread on bread to boost flavor in sandwiches or tossed with roasted vegetables. Ladle your homemade herbal pasta sauce over chicken, rice, or seafood.
Add to Eggs
The mild flavor of eggs will let spring herbs shine. Try filling omelets with spring herbs such as parsley, chives, or tarragon. Sprinkle herbs into a pie crust and pour eggs blended with milk or sour cream and seasonings for a fancy quiche for brunch. Sauté herbs while scrambling eggs, or chop chives and add to an egg salad for sandwiches.
Adding fresh spring herbs to eggs for flavor and health benefits takes no more time than cooking your favorite egg recipes.
Brew Tea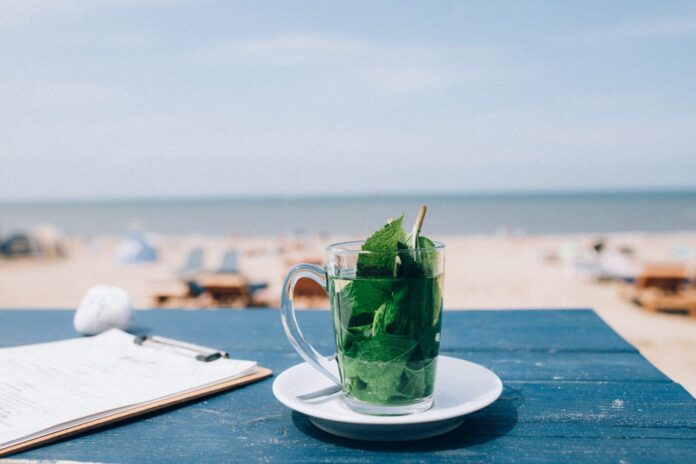 Did you know you can also make tea from fresh herbs? Mint, lemongrass, lavender, lemon balm, and jasmine are delicious when steeped – never boiled – for tea, and herbs can also be added to your favorite herbal tea blends.
How to use fresh herbs in your cooking
When it comes to incorporating fresh herbs into your cooking, there are a few different ways you can go about it. You can either use them whole or chopped up. Here are some tips on how to do each:
Using whole herbs:
To use whole herbs in your cooking, simply add them to your dish right before you cook them. This is the easiest way to get the most flavor out of them. Just be sure to keep an eye on them so they don't start to lose their flavor.
Using chopped herbs:
If you want to chop up your herbs before you use them, you can do so by either using a knife or a food processor. Either way, make sure that they are chopped up small enough so that they will still retain their flavor. Just be sure to give them a good stir before you cook them so that they will get evenly mixed in with the other ingredients.
How to preserve and store herbs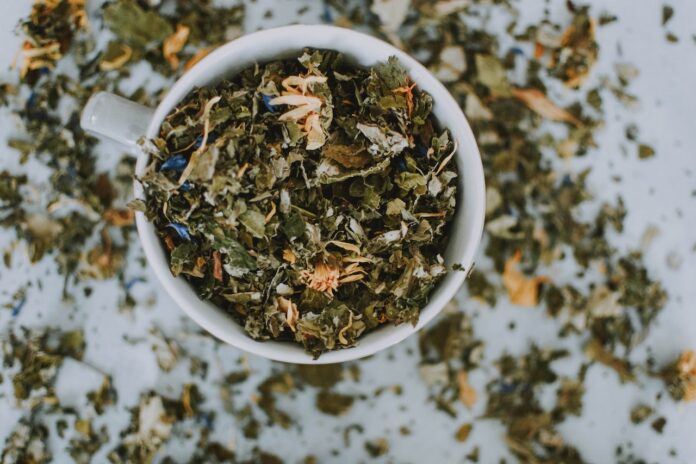 To preserve and store herbs, it is important to follow a few guidelines. You should always keep herbs in a cool, dark place. Second, be sure to clean and dry the herbs before storing them. Keep herbs in an airtight container. It is always a good idea to use them as soon as possible. Remember that herbs will lose their potency over time. The best way to keep them to freeze them. It will preserve nutritional substances and you can use them in winter time, or if you can not get them fresh.
Add Spring Herbs for Health
Whether you want to be healthier or enjoy spring's fresh flavors, adding herbs to your day is a simple, fast, and flavorful way to reach your goals. Fresh spring herbs can be grown organically at home or easily found at local markets. Preparing them is as simple as washing and chopping or blending.
Add them to smoothies or omelets in the morning, to salads for lunch, and to sauces, vegetables, and entrees for dinner. You'll find that fresh spring herbs are a delicious way to add nutrients to your diet and vitality to your day.