Casinos have come a long way throughout history. They may even have a much longer history than you initially realized. Plenty of people think about casino gambling and instantly think of iconic places such as Las Vegas, but Vegas has only been the iconic venue it is for a relatively short period of the history of casinos. It was founded in 1905, and casinos in some form or another had been around for hundreds of years by this point.
You can click here to see just how much info we have on casinos now. We can check out an online casino long before we even play their games, and shop around for the best bonuses and games.
Nowadays, you might be used to playing games on your PC or MacBook, but there is a long and interesting history we will walk you through in this guide.
History of casinos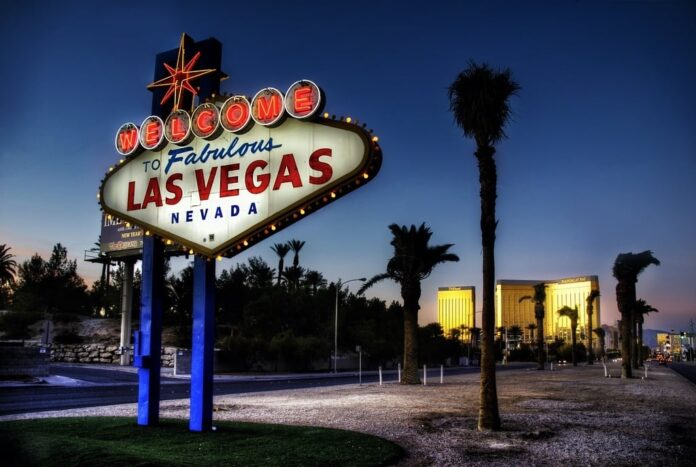 The history of casinos is most definitely global. While we think of certain locations relating to gambling, such as Las Vegas, there are some locations where gambling in casinos has been going on for hundreds of years, since the 1600s if you believe some reports.
Gambling can be traced back to some ancient civilizations, so the idea is not a new one, but the first time something that could be called a "casino" appeared was thought to be in 1639. The Casino di Venezia, in Venice, Italy, was opened, but only to a select few.
In order to gamble or even enter, the patrons had to be wealthy, and they had to abide by a very specific dress code, including donning masks, which has masquerade ball vibes. It was expected that they would have a meal and/or drinks from the casino's menu and the whole venue was expected to be very civil. This was an answer to numerous illegal venues where gambling was taking place, where fighting would often break out.
Venice was one of the first cities where there were numerous casinos that opened and has a very specific place in the interesting history of casinos.
The idea would quickly spread around Europe.
In Wiesbaden (a famous spa city) and other German towns and cities there were new casinos built, along with Monte Carlo. This city still has ties to casino gambling and is known as an exceptionally luxurious location.
In the 18th century, the word casino started to be used to describe these places. Casino di Venezia has been named as one retrospectively. It was also around this time that casinos took on their grand appearance with many of the owners competing to outdo one another.
The role of Las Vegas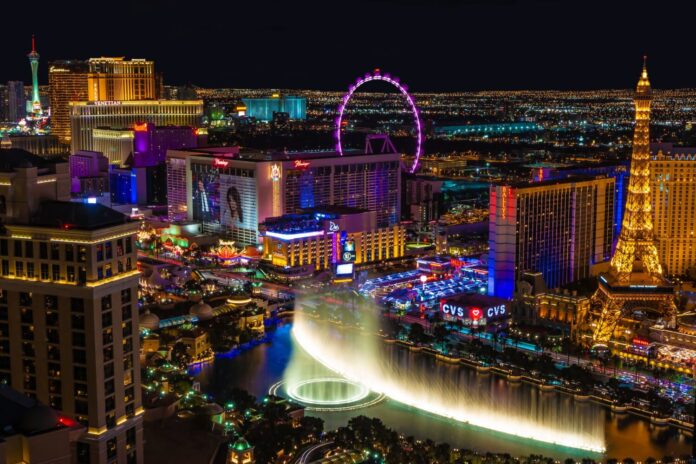 Las Vegas cannot be ignored when we're looking back through the history of casinos. It continues to loom large in the world of gambling and people travel from all around the world to visit Vegas and enjoy the casino scene.
In 1905, there were a lot of railways being laid throughout the area and along the Pacific coastline, and the workers on these lines played a lot of cards. This wasn't regulated and it led to some issues in society in the area, but it would also arguably be the birth of casinos.
Gambling was quickly outlawed until 1931, but this didn't stop it from happening, as speakeasies and even underground casinos were opened to give these hard-working folk something to do with their spare time.
In time, gambling became a part of the culture in the area, and Las Vegas faced pressure to legalize gambling again. Eventually, the first legislated casino, the Golden Gate, was opened, and El Rancho quickly followed, with a full resort featuring plenty of other activities and a swimming pool.
Along the Vegas Strip there would quickly be a gambling boom. Once these sorts of games were permitted again, there was a big movement among developers looking to take advantage, and there was no going back.
In other states, the laws around gambling have changed throughout time. The striking down of PASPA in 2019 further complicated matters as it gave each state the power to legalize all, or aspects of, gambling – but Las Vegas remains the world's gambling capital.
Moving online
The earliest casinos to move online were very rudimentary and relied on basic dialup connections. Randy Blumer launched Planet Poker in the 1990s which was thought to be the birth of the multibillion-dollar industry that poker and online gambling have become today.
The shift online feels as if it happened gradually for those of us who remember all of it, but it was actually one of the quickest changes in the history of gambling. From no online casinos at all to a choice of hundreds, and even thousands, in a matter of around 20 years. Nowadays, new casino games are released all the time, and some developers are releasing new games or updates to existing ones on a weekly basis.
Luckily, there are still plenty of in-person casinos, so people now have the choice go to a casino to gamble or to do so in the comfort of their own home and have the casino "come to them".
Nowadays, you may already know that you can play casino games pretty much anywhere in certain countries. If you are in a location where online gambling is legal, then you can log onto a casino site and start playing your favorite games in a matter of minutes. The future of gaming online also looks set to include new technologies such as AR and VR, making for an even more immersive experience.
Summary
Casino history is an interesting subject, and the history of certain games can be hard to pinpoint as they have evolved throughout time. It definitely seems as if human history is intrinsically linked to gambling and that there is some form of gambling record dating back even to ancient civilizations. Gambling is sure to continue to evolve alongside technology.