Well, you probably have asked this question before, if a DJ controller is able to be used for events. The answer comes in two forms, yes and no, and this is so because it all depends on the type of event.
Let us take for instance a wedding ceremony or a house party that will require you to pump up your music game. Would you want to consider a DJ controller in this kind of situation? Well, the answer is no. you probably would check Amazon for the best speakers or amps. And on the flip side, if you are playing an EDM party or an on-stage music performance, a controller is perfect, since you will need those real-time mixing features that will create bass drops.
What Else Would You Need for a DJ Setup?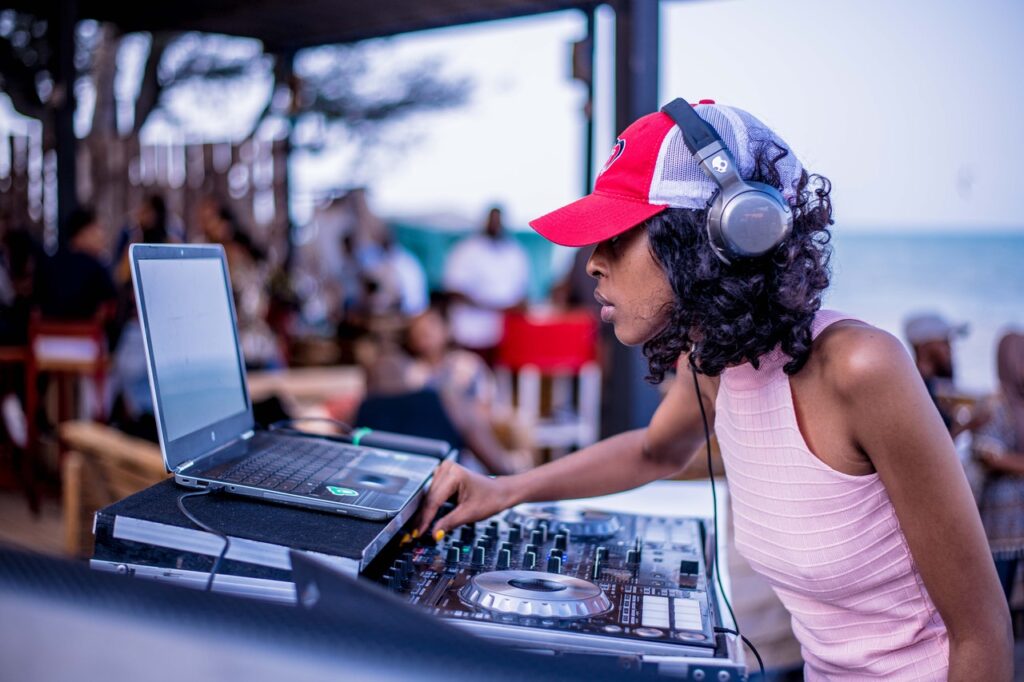 Most DJ controllers allow you to connect external headphones for just monitoring the mix before you output them to the main speaker.
There is a difference between monitoring and professional monitoring. ATH-M50X by Audio Technica makes certain that your experience stays at a world-class level.
They have headphone engineers that know the worth of pinpoint monitoring as a slight mistake can ruin the whole vibe. 45 mm large-aperture drivers with rare earth magnets and copper-clad aluminum voice coils make sure that you get to hear every detail.
Their headphone set picks up clarity over a wide range of frequency with deep, accurate bass response. Circumaural design around the ears makes sure that outside noise is blocked out. They are super comfortable, too, and this is due to the professional-grade earpad and headband material.
With the 45 mm drivers, comfortable ear pads, clarity over a wide range of frequencies, the ATH-M50X is great support for your DJ controller.
Before you buy, read: Best DJ controllers for scartching
Laptop
DJ software only works on a computer, sadly. Since you cannot carry your entire desktop around (silly thing to do), this is what requires you to have your laptop with you. DJ applications do not require a full-fledged, heavy-duty system. Many of these software require 2 GB or RAM, 10 GB of storage, and a core 2 Duo CPU that you will find under the hood of every laptop out there.