Buying your first vape mod can be a challenging yet exciting endeavor. There are plenty of vape mods on the market with each featuring a unique design. Recent studies show that vaping is safer than smoking cigarettes. Some doctors also recommend vaping to chain-smokers who are trying to quit smoking for good. Other smokeless options such as tinctures, gummies, and oils do not deliver the same sensation as vaping.
There are plenty of vaping devices on the market. you can get anything from vape pens to e-hookahs. Vape pens and e-cigarettes are most preferred because they are portable. They are also cheap and easier to maintain compared to e-hookahs or e-pipes.
We recommend going for the Titan 1 vaporizer if you're planning to get your first vaping kit. It comes with some great features that we will highlight in this review. This article will also include some factors you should consider when buying a vape kit.
Titan Vaporizer Overview
The Titan Vaporizer is a great kit for both seasoned pros and vaping newbies. Out of the box, it comes with some immense features that ensure you get top performance alongside a great vaping experience. The mod is built using stainless steel for durability and all of the parts fit well together.
Besides the vaporizer, you also get a USB charging cable and a couple of replacement parts. Also included is a handy user guide to help you learn how to use and maintain the Titan 1 vaporizer.
Some other variations of the Titan X series vaporizers come with Bluetooth and phone controls. However, Titan 1 compensates for that by having an impressive heating system that can be heated to three different preset temperatures.
The vape pen is powered by a 2200 mAh battery that takes three to five hours to charge fully. This vaporizer takes less than a minute to get to the preset temperatures, ensuring that you get the smoothest vape sessions. Battery life will depend on which temperature setting you are using. For example, if you are operating on the highest temperature setting, the battery will only last for a little over an hour.
Its ceramic heating system makes the Titan vape stand out from other vape pens. Convection heating systems use hot air to heat the herb or e-juice to produce vapor. In the end, you get high-quality vapor without hints of a burnt taste.
As mentioned before, this vaporizer is beginner-friendly. It is easy to use with the three preset temperature settings. You can switch through the different temperature settings by pressing a button. The other great thing about this unit is that you can use it to vape both vape juices and herbs.
The Titan 1 is quite cheap compared to other vape pens. However, the build quality is great, and we recommend it to newbies who want to start vaping. It is lightweight and small enough to fit in your pocket.
We would recommend getting the latest Titan Vaporizer model from ePuffer. They are one of the best online vape shops with a wide variety of vape mods, pens, and e-juices. All of their products are legit and of high quality.
Factors to Consider When Buying a Vape Pen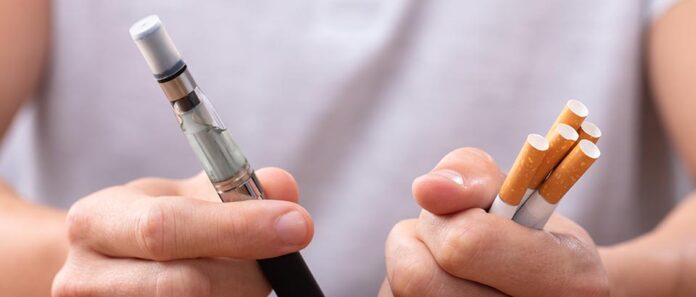 It would be best to consider a couple of factors when buying your first vape pen. As mentioned earlier, there are plenty of options on the market. We always recommend visiting different vaping forums and asking for advice from seasoned vapers.
The first thing you need to consider is your budget. How much are you willing to spend on a vape pen or mod? Setting your budget will help you choose the best vape pen within your budget. It is also important to do intense market research to find the best deals before deciding which pen or mod to buy.
Another thing to consider is the build and design of the vape pen. You want something compact and sturdy. Vape pens built from stainless steel, such as the Titan 1 vaporizer, are great and durable. Also, consider the size. Something small enough to fit in your pocket or purse is the best, especially for portability.
Battery quality is also another significant factor. A good battery with over 2000mAh will serve you well, and you can go for hours before needing to recharge your vape kit. However, you can also buy a portable power bank for recharging your vape pen while you are on the go.
Some vape pens come with replaceable lithium-ion batteries. In the long run, this will become quite expensive as you will always have to buy a new set once the old ones run out of juice.
The heating system may not be an issue, especially if you are a newbie to vaping. However, vape pens with convectional heating units are the best. Similar to the Titan 1vaporizer, convectional heating chambers produce the best quality vape. They are also more durable and can be used with various vape juices and herbs.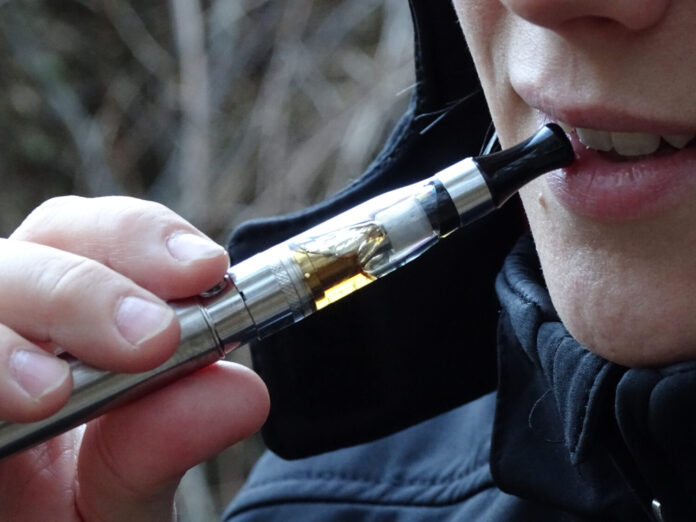 Make sure you read reviews from other clients before purchasing a vape pen. Google about the pen, including its parent company, to find out what other buyers are saying. The idea is to get firsthand information on the product's performance and overall feel.
Another factor you should consider is whether to get a mod with a removable tank or cartridge. Vape pens with cartridges are easier to maintain. You also get a chance to sample different varieties or flavors of vape juices. Tanks are for seasoned vapers who know how to remove, clean, and refill them.
Wrapping Up
Vaping can be a good way to enjoy smokeless tobacco, hemp, or marijuana. However, your vaping experience will depend on your type of vape. This product review and buying guide will help you make the right choice when shopping for your next vape pen.
The Titan 1 Vaporizer is one of the best vape mods on the market. It is well-built and has easy-to-use features that make it perfect for beginners. It is also great for anyone who wants to switch from conventional cigarettes to vaping.