Every time when a holiday approaches, we clutch our heads, because we need to figure out what kind of present to choose for our friends, colleagues, and relatives. For every occasion, we want to come up with something ingenious that would be remembered. Moreover, we want this present to be practical and usable.
One of the simplest but really creative and useful gifts is a decorative pillow. Who wouldn't like a fun and amusing decorative pillow? Pillows are never superfluous in the house. The choice of such a gift is suitable for various occasions: birthdays, New Year, Women's day, etc.
Most importantly, the pillows have a variety of uses. Decorative pillows can be used as decor in the living room, bedroom, kitchen, or loggia. In the living room, they can emphasize the style in which the room is made. Funny pillows with prints are the perfect gift for your friend.
The main thing is to choose a pillow that will definitely please the person to whom you want to make a gift. In this article, we have selected a lot of ideas for you on which decorative pillows you can give.
1. Fruit pillows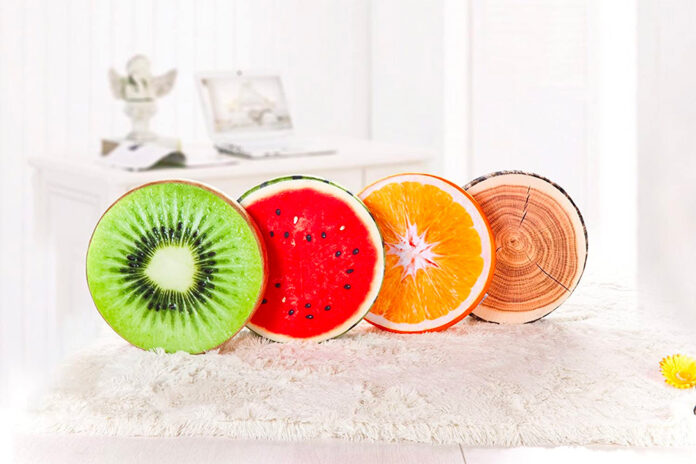 Creative pillows made in the form of exotic fruits can be presented to a friend for decorating a kitchen. If your friend is a passionate culinary specialist, then such a gift will greatly amuse him. These pillows can be used as bedding on hard kitchen chairs. Their vivid image will enliven the room.
2. Avocado pillow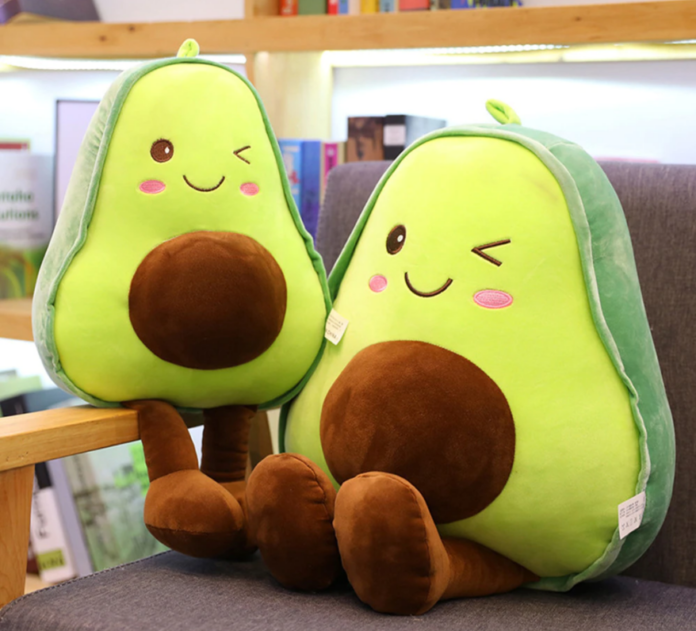 Avocado has become almost the most popular food product in recent years. People who are fond of healthy food constantly use this ingredient in their diet. If your friend is obsessed with healthy eating, then such a funny pillow will definitely cheer her up.
3. Donut
Bright donut-shaped pillows will visibly liven up any space. Keep in mind that this kind of pillow will make anyone want a fresh sweet donut. No one can refuse a delicacy in chocolate paste and colorful sprinkles.
4. Custom pet-shaped pillow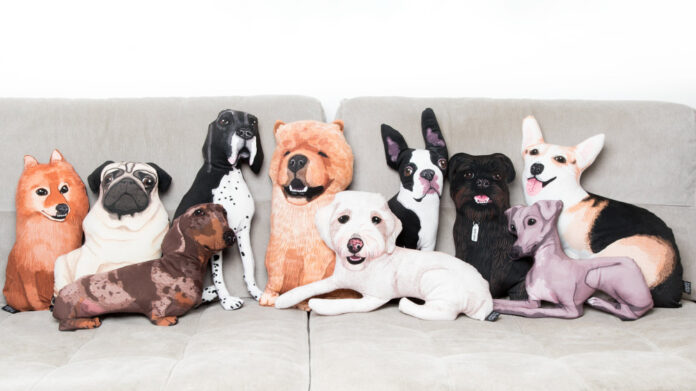 Pillows with the image of adorable pets will be a wonderful gift for an animal lover. These pillows are not only cute but also practical. They are easily washed due to the fact that there is filler inside that does not ball up after washing. They can be scattered on the bed. You can relax among them, watching videos on YouTube.
5. Outdoor pillows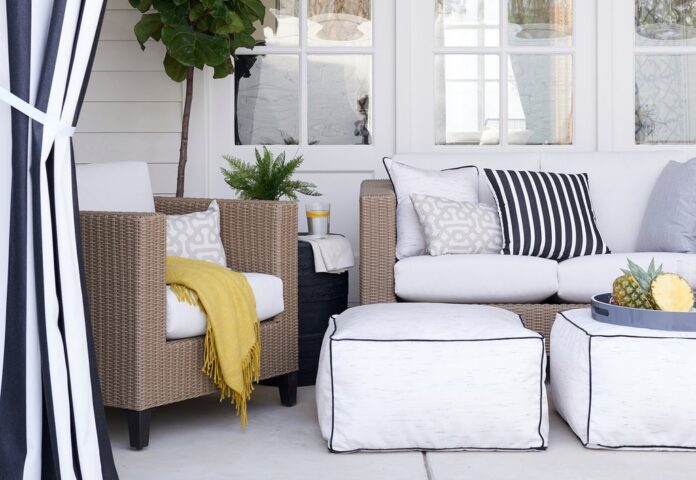 Many owners of private houses equip a whole recreation area on the outside, where they can light a fire and sit in the evening in the pleasant company of their friends. As a gift, you can present throw pillows, which will perfectly fit on the outdoor terrace and will warm the guests. These pillows can be found on the All About Vibe website.
6. Space theme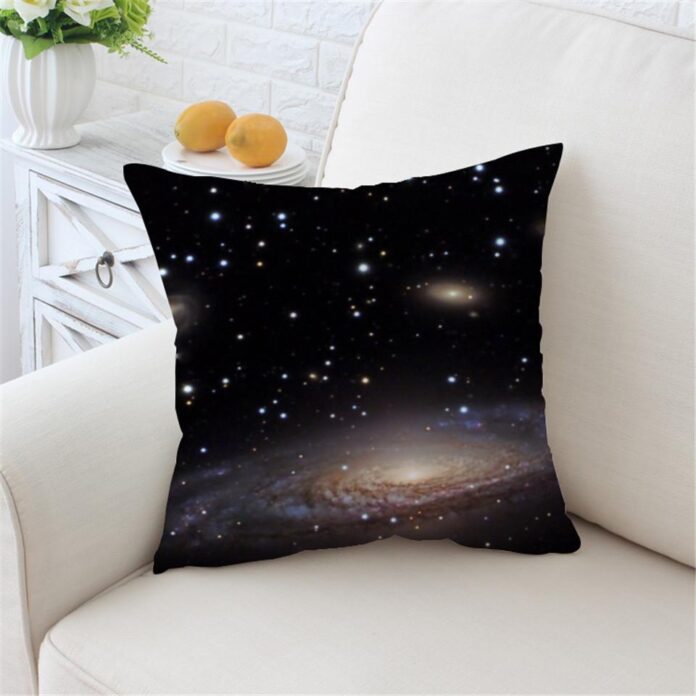 What could be more mesmerizing than space? The constellations in the Universe are an art that can impress every person. Pillows with star prints will perfectly complement the bedroom interior and create a peaceful atmosphere. Moreover, you can create a whole composition of pillows, which will depict the stars and the moon. With such a composition, any room will turn into a fantasy world.
7. Floral theme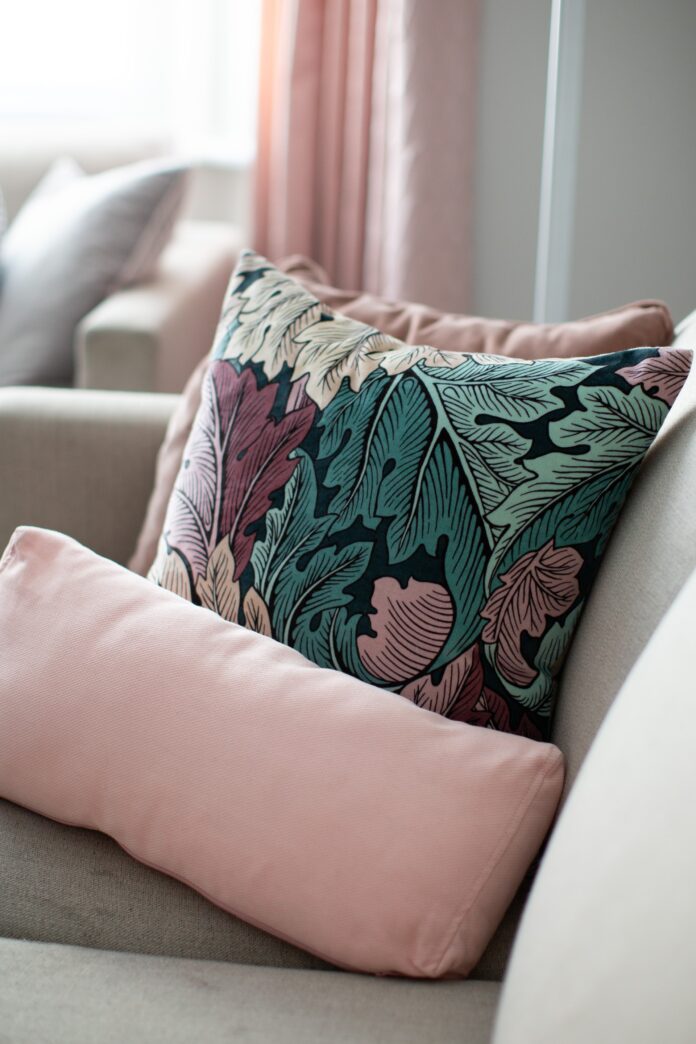 If the person to whom you want to make a gift feels a unique connection with nature and receives the maximum influx of strength by going on hikes and outdoor recreation, then you can give a piece of nature that he can place at home. Pillows in the shape of flowers or tree leaves are great options. Getting out into the wild is not often possible, but with such a pillow your friend will be one step closer to nature.
8. Rainbow pillow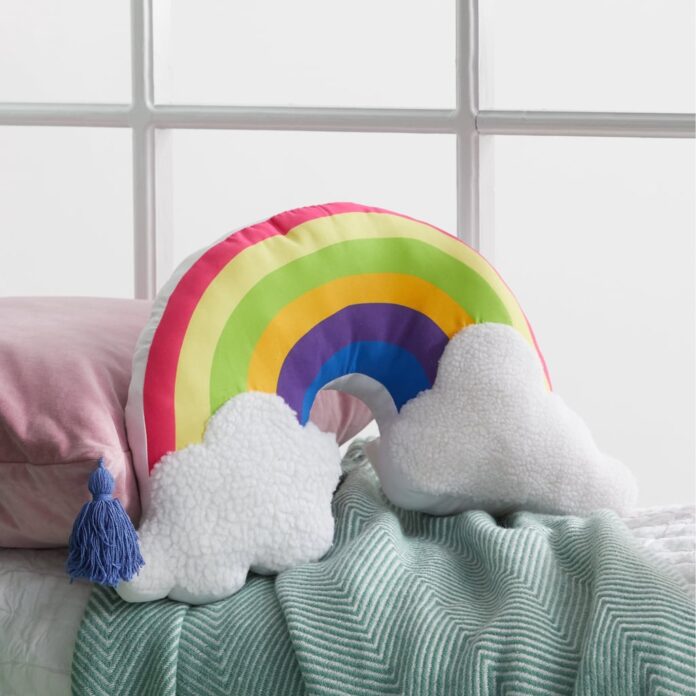 A multi-colored rainbow-shaped pillow will be an excellent gift for a child. It is bright and soft. It can even be used as the main pillow for the baby to sleep on.
9. Themed pillows
If your friend is a geek, then you can present him with a great gift in the form of a pillow with the image of his favorite characters from the fantasy world. You can choose an image based on a series of films that your friend admires. Star Wars, Game of Thrones, The Lord of the Rings, Harry Potter, and more. Choosing such a gift will show your friend that you know his preferences.
10. Seashells, sea-fish, sea horse
We all dream of going on a vacation. Make a gift in the form of a shell pillow, sea-fish or sea horse. In this way, you will immerse your friend in the atmosphere of relaxation on the beach, warm sun, golden sand, and the azure sea. At the sight of such pillows, you will put your friend in a better mood. All he would want to do is to lie down to feel the atmosphere of warm summer days.
11. Fur pillows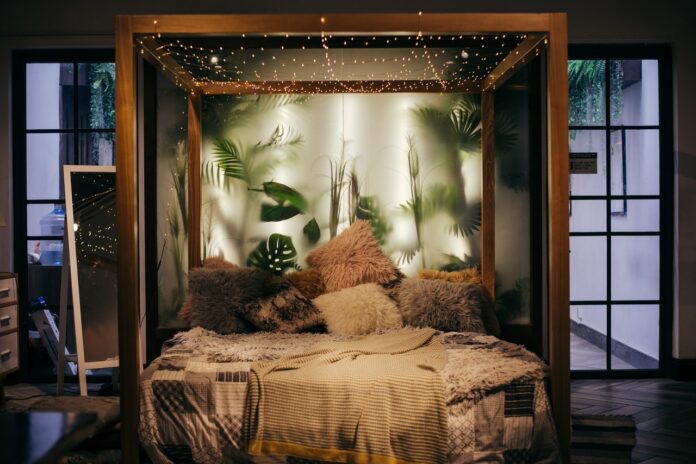 Fur pillows can be of various shapes: square, rectangle, and circle. The best thing is that these pillows are pleasant to the touch. You would want to hug such a throw pillow while lying on the bed, or you can put it in the child's bed, which will create additional comfort.
12. Clouds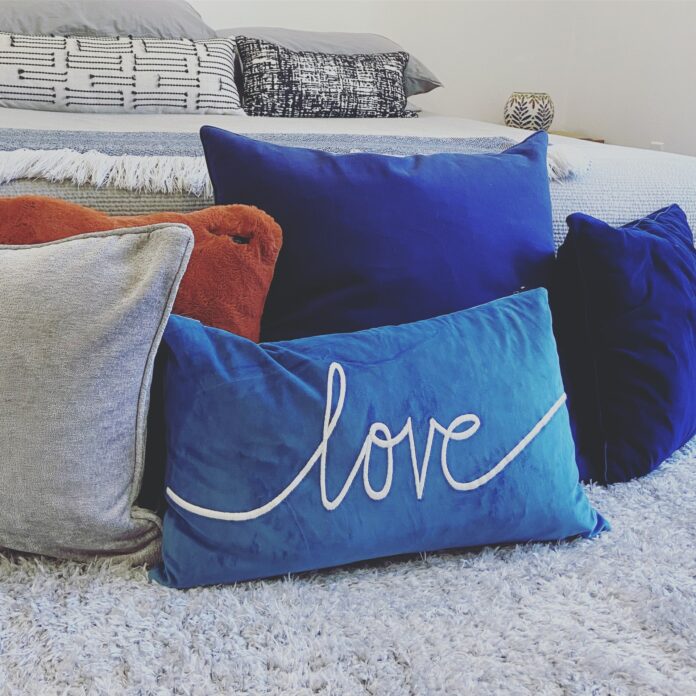 Such pillows are a great addition to a children's bedroom or a seating area on a loggia. They can be used as a relief aid for the back or neck. With such a pillow placed under your back on a sofa or armchair, you can relax and read a book or watch a movie. The body will receive relaxation after working days. Find more custom pillows in blue color here.
13. Leather pillow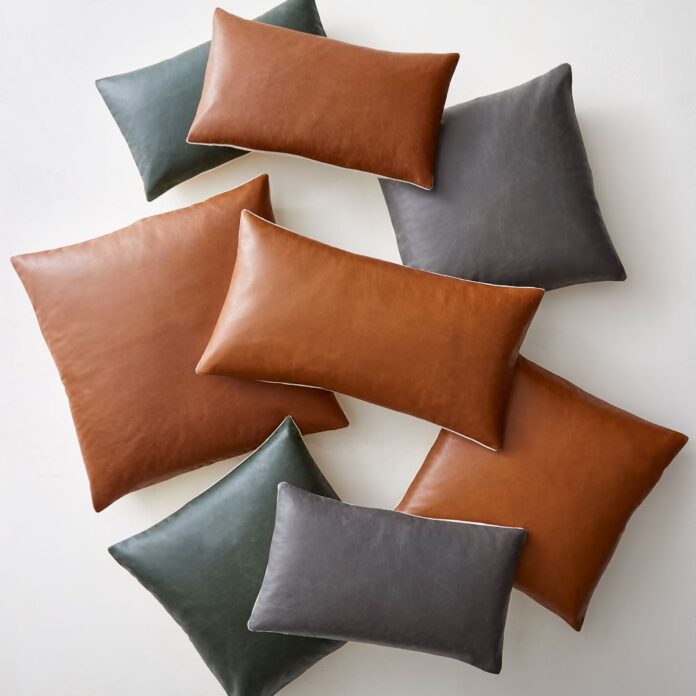 Leather pillows are a great solution for a living room. Present your friends with a collection of leather pillows that will match their living room. Such pillows are convenient in that they are easily wiped off if something is spilled on them.
14. Ornamental patterns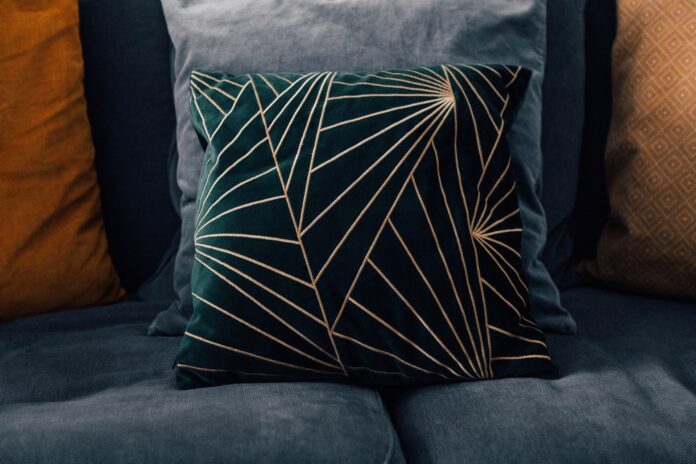 Pillows with images of various patterns and ornaments have become quite popular among young people in recent years. Usually, they are made in neutral colors: white, black, gray. Their main highlight is not the color, but the pattern.
15. Christmas theme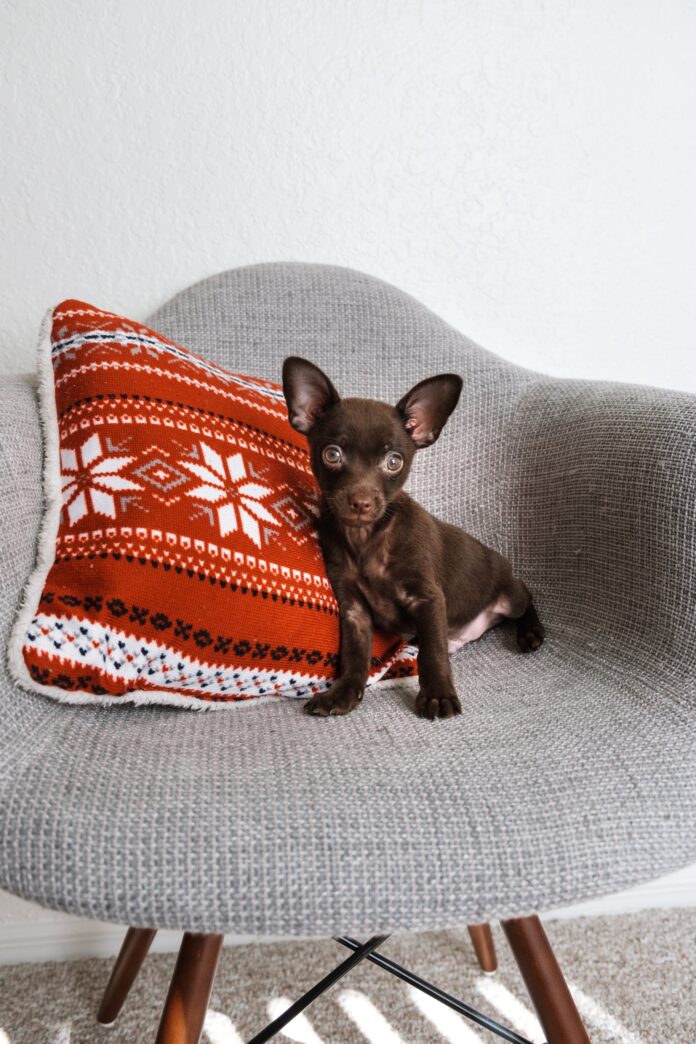 Christmas is just around the corner. Pillows that will focus on the festive atmosphere will be an excellent gift. The most successful color for such pillows is red, and the image can be different. For example, Christmas lights, Christmas tree, Christmas tree toys, and more.
Decorative and custom pillows are versatile gifts that can take many shapes and colors. They can be given for any occasion. The main criterion is your friend's preferences.