Having a day of purely passive rest does not always work when it comes to managing stress. Moreover, many students barely have a whole day they could dedicate to simple relaxation. Those who have, in turn, mostly become a part of the couch potato culture.
Why is it bad (sometimes)? The thing is, when you study almost the whole week and have only one day (or two if you're lucky) to have some rest, your mind already gets more information than it can handle. It's different with work if you already settled on a particular job. You don't spend the whole working day mainly listening to your boss and taking tests to come back home and write a couple of reports till midnight.
Meanwhile, learning presupposes almost the same scenario described above. Some students give in to the pressure and use such services as EssayPro that can buy you some time. However, it's a must to spend that time to your benefit. It's not a new mantra about productivity though. The point is to switch to the activity that can help you relax – it is a useful technique that doesn't only prevent burnout but also allows you to explore the interests didn't know you had.
Arts offer a wide range of activities that can become your hobbies and positively influence your mood, mental state, and even career opportunities. Still, let's focus on the first two points and go through the most exciting and helpful options.
Painting and Drawing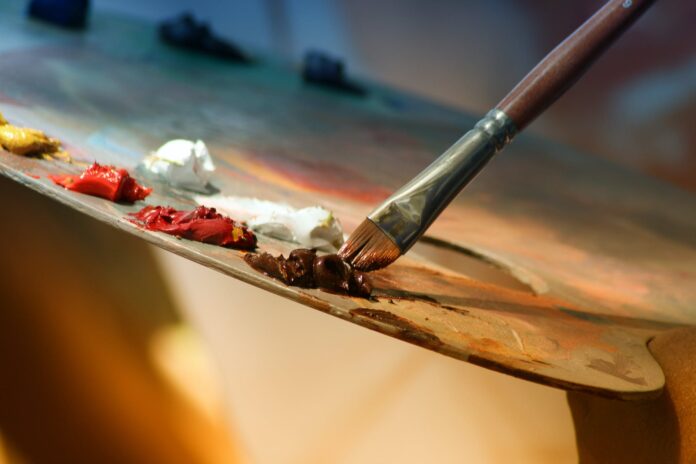 These might sound obvious and not quite exciting, yet, they are often the core of art therapy. High standards expected from drawing or painting are mostly the reason why people rarely consider taking this option as a hobby. Yet, it's not like you're offered to work on commission. That's why it's called a hobby.
Painting allows for more freedom due to unusual colors and various types of brushes. So, you can start with it. Have you just finished your studies and are stressed as hell because of a ton of material you might not fully understand by the exam? Are you tired of hearing senseless comforting speeches like 'it's going to be okay, don't worry'? Take any colors, a canvas, and brushes and paint whatever comes to your mind.
It can be an abstract picture with chaotic strokes or scenery that represents a metaphor for your state of mind. It shouldn't be perfect, realistic, or look like a Van Gogh painting. It should be truly yours, whether it's gloomy or colorful and joyous. With time, you may even be able to 'read' your pictures and find the meaning behind them.
As soon as you feel that you can concentrate on drawing, try it as well. The rules are the same, and the choice is yours!
Writing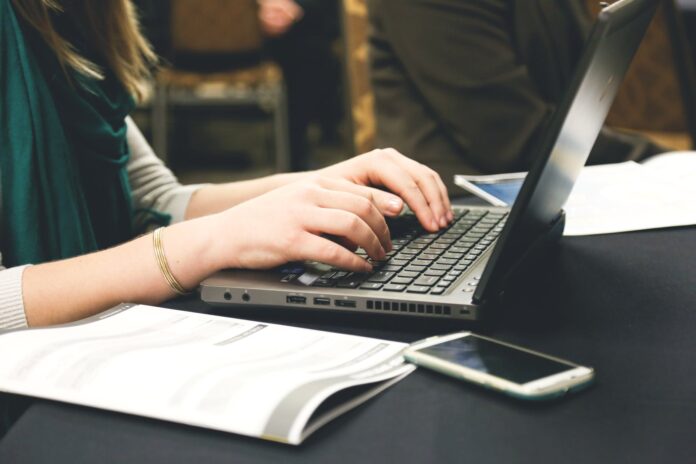 This is one more activity that may scare you off if you think you should produce a masterpiece. Meanwhile, you can even go with a stream of consciousness and alleviate the accumulated stress by writing gibberish. Just like with painting, you may later re-read the text or poem and understand what bothered you.
In addition, creative writing helps students complete their essays later. It's quite beneficial for those who get stuck every time with written assignments and end up procrastinating. The secret is, essays can also begin with a free flow of ideas that come to your mind. All you need is to edit it later and make it more academic and structured.
Scrapbooking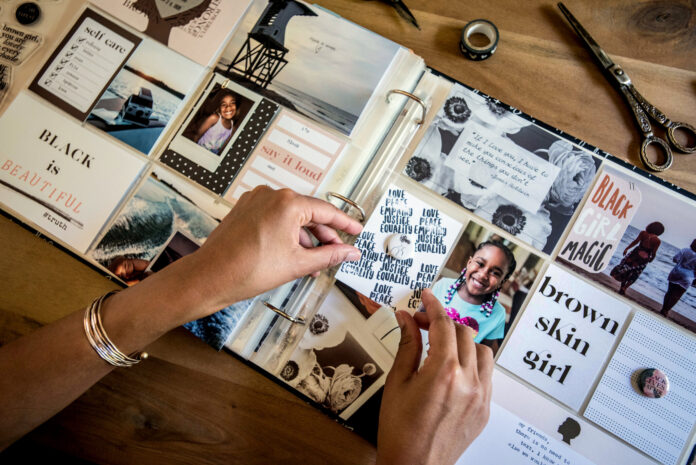 Scrapbooking can distract you so much that you will forget about sleep and the papers you should write. So, be careful. Otherwise, it's a great thing to do to practice your motor skills and improve your concentration. You can start with small items and end up creating something massive:
gift card;
poster;
wallboard;
diary;
planner;
family photo album.
Cross Stitching or Crocheting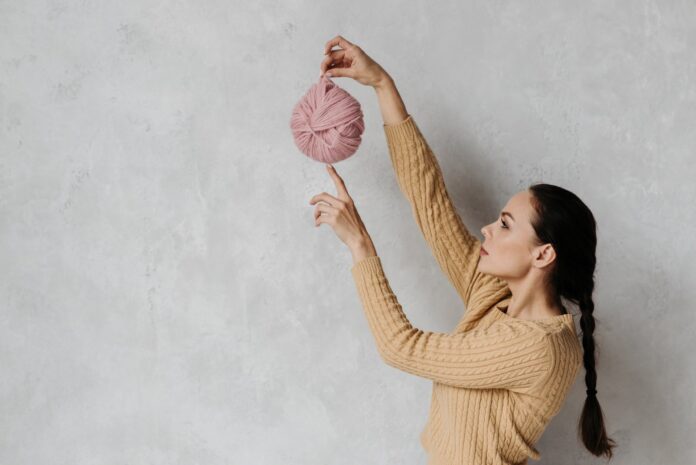 These kinds of hobbies require your whole attention to be directed at the process. They can help you become more patient, train your motor skills, and get distracted from everything around you. Even if your roommates are noisy, these activities will create a meditating aura, and who knows, maybe with time, you'll be able to crochet some cool clothes.
Scratch-Art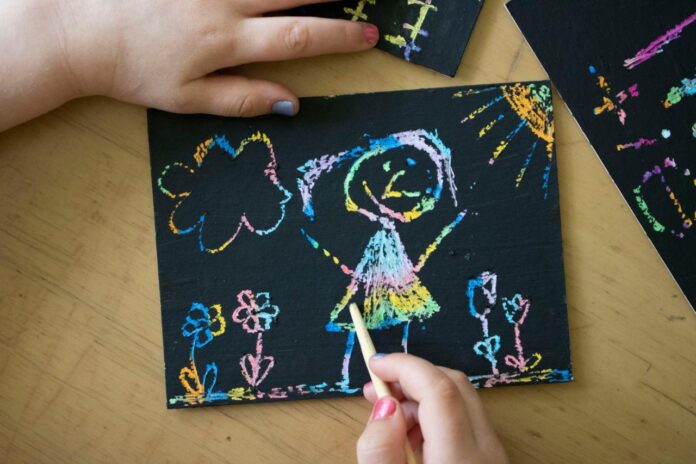 Scratch-art doesn't require any skills, literally. All you need is to scratch the card with a small stick to reveal the colorful layer beneath. If you lack ideas, look them up on the internet or buy a set that has samples you can complement with details.
This hobby is also a kind of meditation that helps to forget about a stressful day. And if you feel like you collected a lot of pictures, you can hang them on the wall in your dorm room or make presents for your friends.
Origami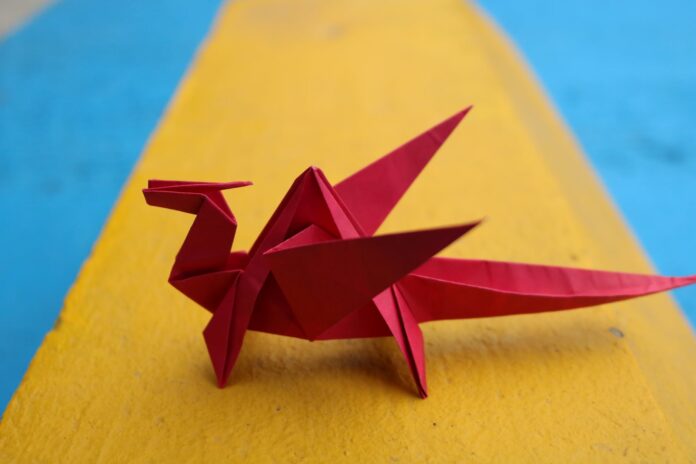 The art of paper folding is the most 'compact' choice on this list. It doesn't require anything besides paper and, maybe, a pen. So, if you feel too stressed while sitting in a lecture or workshop, you can take a piece of paper and make a beautiful origami crane or swan. The process itself calms you down if you do not rush.
Origami is a proven method of improving concentration, coordination, and motor skills. It's a widespread technique used in art therapy to calm down your mind and fight anxiety. So, give it a go and observe how your body and mind react to it. You may even become more mindful if you resort to this hobby regularly.
Summing Up
The core principle of any kind of the hobbies described above (or numerous others) lies in giving up on the perfectionism many people suffer from. There is always a chance your art will grow into something serious. However, be patient and focus on destressing.
Trying to impress someone may even add more stress. So, take your time to heal your mind first. It's also recommended to try several hobbies to see what's better for you. You may never appreciate the value of writing or scrapbooking, but origami or scratch art will be helpful enough to succeed in learning and everyday life.