A fine toquilla straw hat is an art accessory for your head that dazzles. With a soft texture, lightweight, with a uniform natural straw color, a tiny braid that causes amazement due to the complexity of its elaboration. It is a hat that carries with it the history of the hands of weavers who from generation to generation have brought the wisdom of weaving from the natural fiber of the shawl.
The first data on the toquilla straw hat, dates from 1500, when the natives used straw hats to protect themselves from the sun, when the conquerors saw this, it attracted a lot of attention because it was a hat made of a particular fabric. Although it must be emphasized that the origins of this hat are many years old.
The fame of this hat reached world fame in 1906, when Theodore Roosevelt used the particular toquilla straw hat at the inauguration of the Panama Canal, becoming known throughout the world as Panama Hat, although these hats are originally from Ecuador, but during the construction of the Panama Canal hundreds of these hats were imported from Ecuador to be used by the workers who built the work.
A hat with history, so modern and so old, its timelessness and class is unmatched and here I present the reasons to use it with your outfit in any meeting they have and have a great time.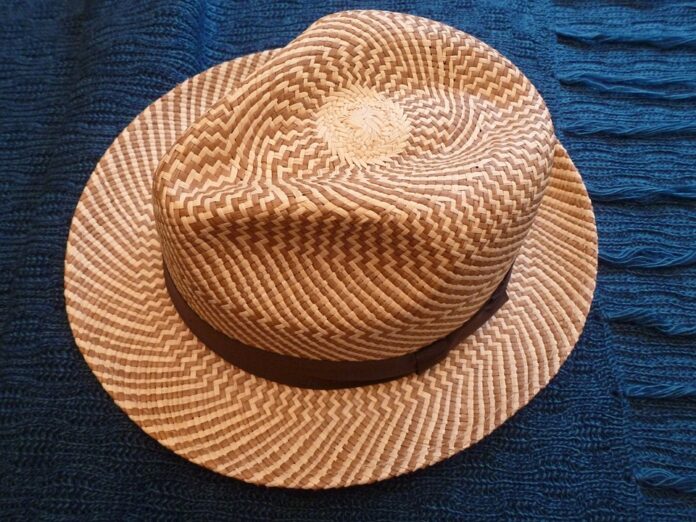 Protects you from the inclement sun's rays
You know that when there are high temperatures and a scorching sun, nothing more comforting than taking care of the solar radiation with a straw hat, a hat with wings, light and fresh, can cover your skin and prevent spots on the skin and the appearance of premature wrinkles.
Enjoying the outdoors should always be with caution, you will avoid sunburn and heat stroke, so protect yourself with your toquilla straw hat and feel safe. Don't forget to use your factor 100 sunscreen for extra care and protection.
Denote security and trust everywhere
A hat is style, whenever you arrive at a place with an elegant and classic hat, you denote security and character. If you want to attract attention and have an air of mystery and charm, a straw hat is the best option, its neutral color and classic shape make it attractive, apart from its versatility because it is combinable with many styles, you just need to adapt it to your way of dressing.
Dare to use it anywhere, on the beach, in the country, in the city, take it on a trip to your dream destinations, you will feel very confident and you will have the best memories.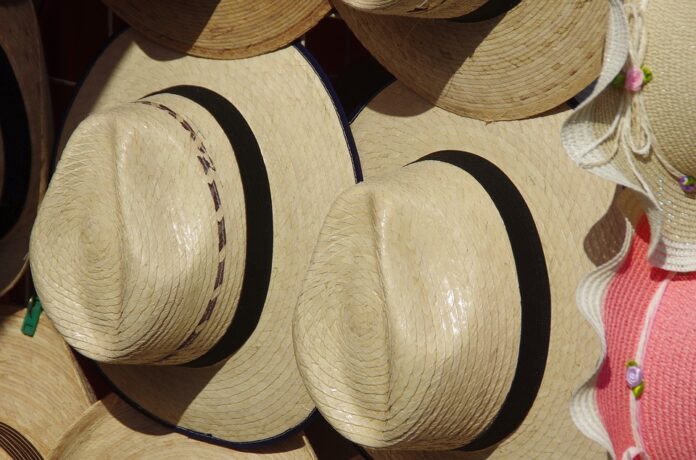 Timelessness in a straw hat
Toquilla straw hats are timeless, you can use it now and destroy it for five or ten years. It will always look good, not for that reason today they generate the same admiration around the world as more than 100 years ago.
Fashion has changed by leaps and bounds, but Panama hats are still in fashion. Both men and women today wear a straw hat and look fabulous, just search Google and see the number of people who combine their styles with a fine toquilla straw hat.
A friend to hide your hair problems
We all know that there are days when our hair is not tame, does not settle or mold to our liking, and the pressure of being early for a date is stressful. One option to avoid getting messy is to wear a hat, it is appropriate to go out with it in case of a hair emergency. It hides rebellion and helps you look great.
You just have to use a hair cream, to attenuate your rebellion, and put your toquilla straw hat and combine it with your favorite wardrobe, you will see that you will make everyone look in good shape. Take away your worries and look for an ideal outlet with a hat.
An artisan work and with a conception of care for nature
The history of the hat is fascinating, of pre-Columbian origin, where artisans teach their children the weaving, from childhood they are trained and in adulthood they already make a fine hat, it is an arduous work, which has been devalued for many years because of the unknown The true origin of the hat tends not to appreciate the true protagonists, artisans from Montecristi, Jipijapa and Cuenca. P
eople who carry out an artisanal process from the harvest of the palm to its finished weaving. The straw used to make the hat is grown wild and only the necessary is taken for weaving. Nature is cared for and only takes what is necessary, this concept turns the hat into an ecofriendly object.
A straw hat is beautiful, and even more so if its origin is so ancestral and with a worldview of an ancestral people, which has lasted to this day. It is undeniable to recognize the efforts of artisans to make a first class product. In sight, the hat is perfect, a fabric that shows the even composition of each of its small braids, there is harmony in its structure.
It is also an intangible heritage of humanity, since its elaboration is not by machines or in unimaginable quantities. Each hat is handmade, one at a time and can take from three to six months depending on its complexity. All of these reasons are enough to consider wearing a hat as a true piece of art.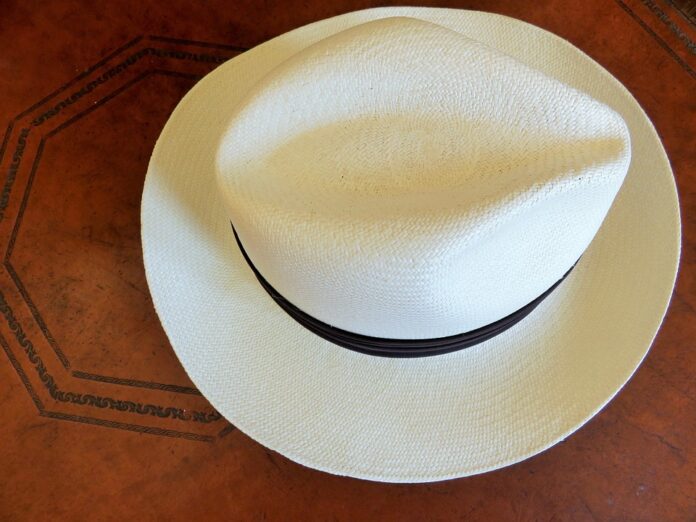 And finally, you would not like to visit at some point the artisans who make these beautiful hats, what if on your next vacation you visit Montecristi and get to know first-hand how the artisans make hats live, and listen to their stories and that of their ancestors. It can be an option to get out of the comfort zone of many of us and discover a lifestyle totally different from the one we are used to seeing. Dare to wear a hat and learn its true story. For more information about Panama hats visit >> EcuadorianHands