Why Are Skinny Jeans Going Out Of Style?
You surely feel quite surprised by the news, don't you? You're just there sipping your coffee, and then suddenly, skinny jeans are offstage. It was insane and caught us all off guard.
But why are skinny jeans going in the trash bin, you may ask? Well, it all started when a TikTok user named momokhd put some heat around the subject. She instructed many of her viewers to throw away their skinny jeans, burn them, and cut them to make an entirely new fashion wear. The skintight denim is being dragged out of the door.
The masses tried to bring skinny jeans down, but that can only happen if you allow it to. So here are four easy tips that you can take to keep this fashion trend alive.
First Tip: Wear Them Correctly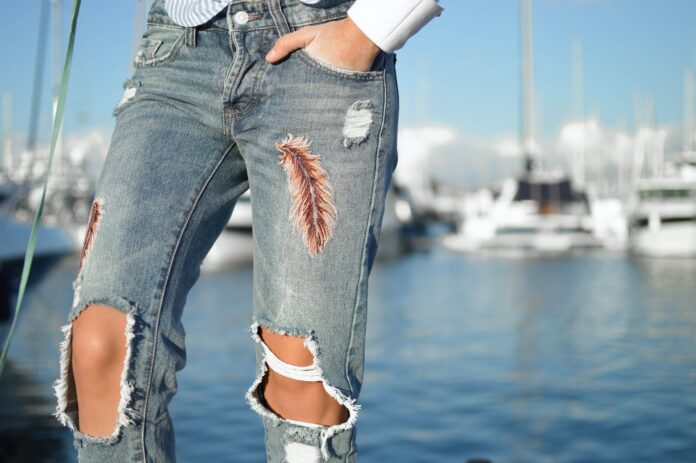 You have to make sure that you're wearing them correctly. You can't just wear skinny jeans and then magically look like a total bombshell. It doesn't work that way. If you want the jeans to shine, you have to go and take the extra mile.
You can start by making sure that it is nothing less than a perfect fit. One of the most common mistakes with skinny jeans is when you compromise the measurements. Don't force the jeans to fit. Never do it as that is a crime. If those jeans don't feel right the instant you wear them, don't take them, go to another shop.
Another red flag with skinny jeans is when they bunch up at your ankles. Avoid that at all costs because when you show a little of your ankles, it instantly elongates your legs and makes you look taller. It's one of the enchanting features that make this particular clothing line fascinating.
When you wear skinny jeans appropriately, you will immediately see their untapped potential in fashion. Suddenly, your figure seems sharper and defined; your legs somehow look beautifully outstretched; your curves seem to be taking heavier turns, and lastly, you seem to look more glamorous. So don't just wear them; wear them correctly.
Second Tip: Go For Oversized Proportions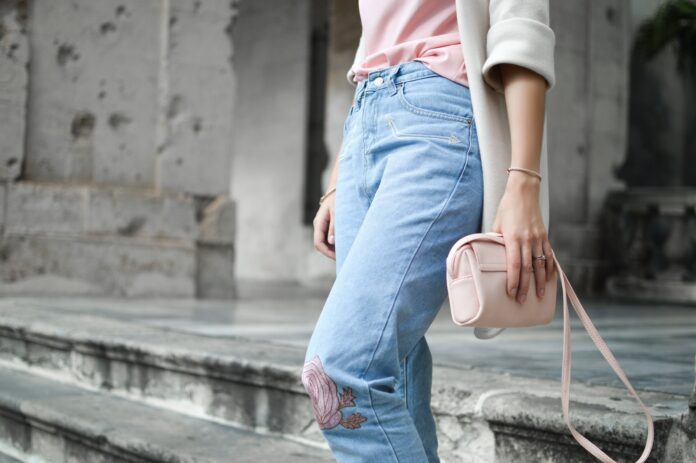 A lot can go wrong when you match skinny jeans with other tight-fitting garments. If you are slim, it can make your arms look flimsy and frail. Or, if you're robust with bulky chunks of muscles everywhere, it can easily make you look intimidating. If you're on the chubby side, it's going to exhibit your ugly flabs a lot.
Skinny jeans and tight tops don't go well together. So let's steer clear away from that. Instead, we can rock the jeans better by keeping those proportions even with a voluminous top (like a trendy coat or a loose sweater). By contrasting the close-fit jeans with an oversized pair, you put balance in your overall look.
You don't look too small, and you don't look too big. Although there's a massive width difference between your upper and bottom wear, they still complement each other. That's the fascinating illusion that only skinny jeans can give.
Wearing more oversized tops is a proven-and-tested way to maximize the skinny jeans' distinct beauty. So make sure you go for them.
Third Tip: Be Experimental With Layers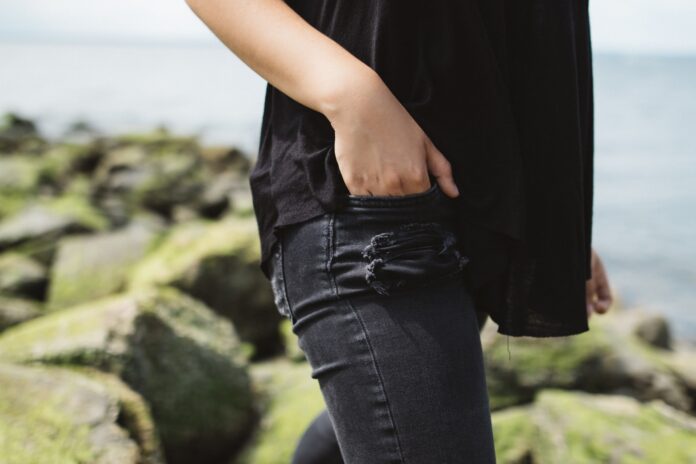 Adding strategic layers to your outfit is one of the funniest ways to style an oversized top. Instead of simply putting on extra size clothing, you can channel your inner fashionista to layer your ensemble creatively.
Every time we see skinny jeans matched with plain oversized shirts, we feel sorry for it. That's how pitiful that look has become. Instead, why don't don a cropped tank top with a leather jacket over it? Much more classy, isn't it? Another way to go is to pair a plain-colored shirt with a leopard-printed trench coat on top, which shows a lot more personality.
Creative layering adds more flavor to your look. You have to get those layers in to bring skinny jeans back to the fashion scene. And that's how you rock skinny jeans.
Fourth Tip: Show Personality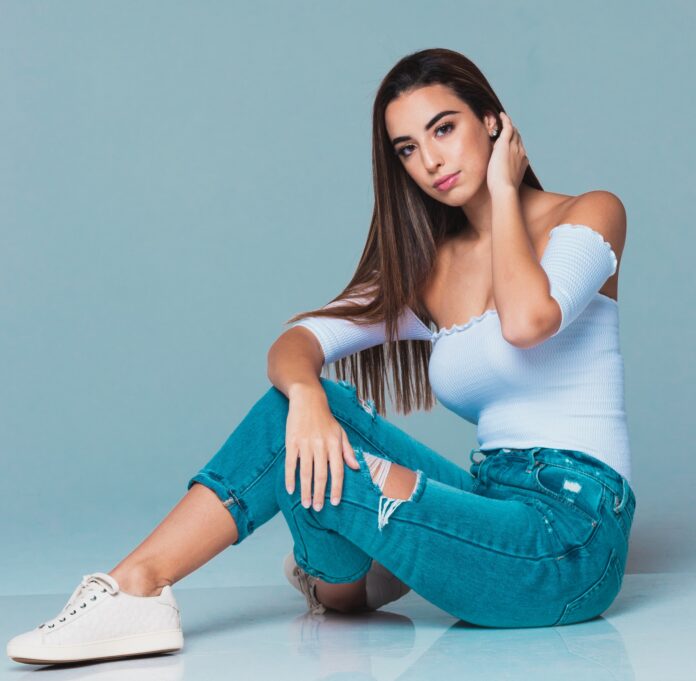 Don't just add layers that look nice; make sure they express your personality too. Having a vibrant personality is good, but the key to standing out from the crowd is the first impression.
Are you an outgoing ball of sunshine with a lot of grit? Why don't you play with warm and light colors, then add a few patterns and prints? That quickly does the job. How about a reserved and conservative personality? Well, you can go monochrome or try out colder colors like blue or violet. Those can present people like you pretty well. Or are you the perfect combination of both? This one's a little more complicated, so try to explore a wide variety of color combinations and layers. Find the style that feels right to you.
The point is to express yourself. Give people a clear idea of who you are and what you're like at a simple glimpse. Fashion is not just about beauty; it's also about individuality. You are unique inside, and if that beauty extends towards your outward appearance, that would be brilliant.
Conclusion
That's all four tips laid out on the table. Skinny jeans are great, so let's stop bringing them down when they make such a spectacular and outstanding closet staple.
And this is not just an opinion, as wholesale skinny jeans see strong appreciation in different markets across the world. Fashionlinefactory leads the industry by supplying vendors, retailers, and boutiques with trendy skinny jeans at competitive prices. Combining cutting-edge technology and modern fashion design, it creates custom-made jeans that are seen in some of the biggest brands around. Send a request for samples today!