Are you looking for a new dog to cuddle and love, but you won't always have a lot of spare time to devote to them? There is no shame in admitting it! Between work, school, family obligations, and everything else we have to do in life, there is often no time for much else. But who doesn't want a cute, adorable dog to fill up the spare time we do have?
Before picking a breed, our canine expert friend Helen Ledford make sure you do the necessary research to make sure your new addition will be a good fit for your family. Consider how much time you DO have to devote to your new pet. You'll always have to provide the right care for your dog, and every breed will need a bit of attention every single day. Do you have the money to provide health care and grooming needs when your dog needs it? Is there a partner who can help take care of your pet? Are you close to dog parks when they need exercise, or can your yard suffice on a daily basis? Click anythinggermanshepherd.com to know more about taking care of your dogs.
Consider these questions while you take a look at these seven different low-maintenance breeds that will bring your family a lot of love and happiness.
1. Dachshunds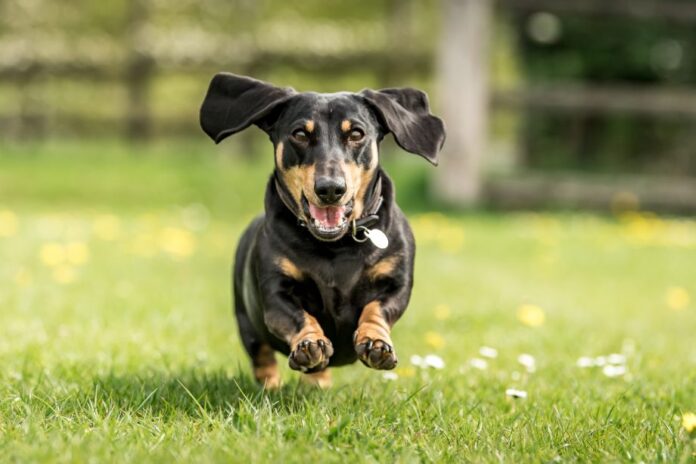 Dachshunds, or Doxies, come in different varieties. Some are smooth, some have long hair, and others have wired-haired. If you are looking for a low-maintenance Dachshund, consider the smooth or wire-haired breed instead of the long-haired type. The short-haired Doxies will only need a bath now and again and a quick brush, unlike their long-haired counterparts. While Dachshunds are often bred to be hunters, they are also fine with being indoors a lot of the time. This makes them perfect for families that spend the majority of their time inside, as long as they still get a chance to go out for walks here and there. And while they may not be the smallest dog on the market, they do not eat as much when compared to the larger breeds.
2. Maltese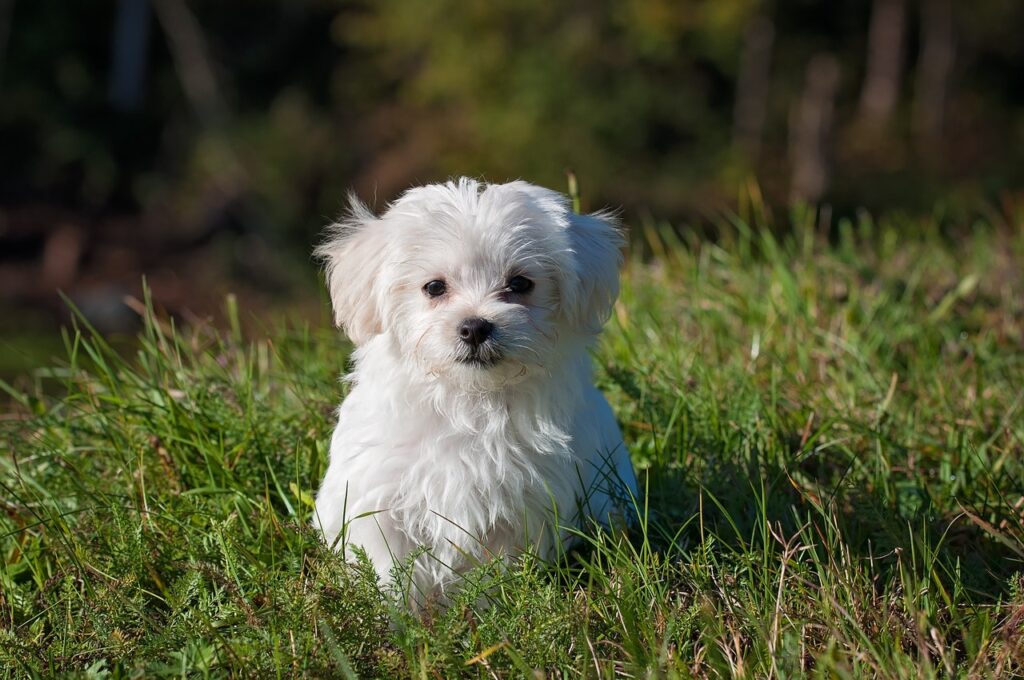 The Maltese is the perfect breed when you want a dog without all the hassle many breeds bring with them. This cute, adorable breed will be thrilled to just snuggle up in your lap for hours at a time. Maltese do not shed much because they have no undercoat, but they will still require some brushing to keep their longer hair from tangling up. Because of their fur situation, this is the perfect breed for those who suffer from milder pet allergies. Maltese are also well-known for being wonderful therapy dogs due to their loving and even temperament. You'll often find them in hospitals and nursing homes, giving love and attention to the sick and elderly. They need minimal exercise and will thrive in any environment, from small apartments to houses with fenced-in yards to farms. You won't go wrong when you pick out a beautiful Maltese to love and care for, even if you don't have a ton of time to spare.
3. Pembroke Welsh Corgi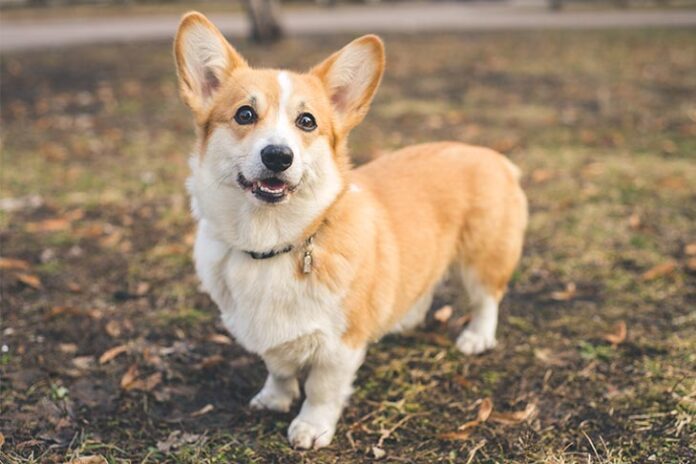 If you want a dog breed that is smart, affectionate, and fun, but you don't want one that is too needy, the Pembroke Welsh Corgi it is! As a smaller dog, the Corgi will enjoy running around your home playing games with the family, but they will also enjoy slow walks in the nicer weather. You'll find two different breeds available when you check them out, the Pembroke, which is about 28 pounds, and the Cardigan, which is about 30 pounds. However, both are known to be low-maintenance dogs that will live an average of 12 to 15 years. While you won't need to brush them as often as other dogs, they will still need a warm bath here and there. They are tough dogs that usually do not suffer from many health problems, as long as you are vigilant and keep them from becoming overweight. They are also very attentive watchdogs, a great perk we all want in our furry friends!
4. BlueTick Coonhound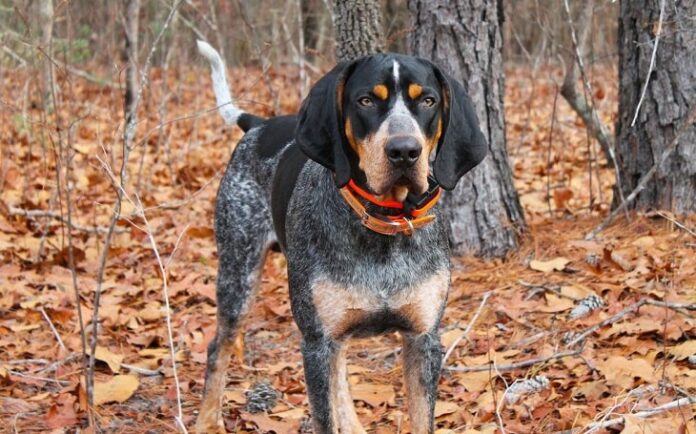 The BlueTick Coonhound is a great dog when you need a breed that doesn't require constant care. While they will be bigger than other dogs on the list, at roughly 80 pounds or so, this breed has a coarse coat that won't require much grooming over the years. One bath a month is generally all this dog needs to stay clean and healthy! These breeds can easily hunt for hours and then sleep off their antics for the rest of the night without bothering their owners. One small issue that the BlueTick Coonhound often deals with is recurrent ear infections. However, simply cleaning out their ears with an ear-cleaning solution once a week will usually prevent this from happening. This smart, loyal dog makes the perfect breed when we need some time to ourselves!
5. Spaniels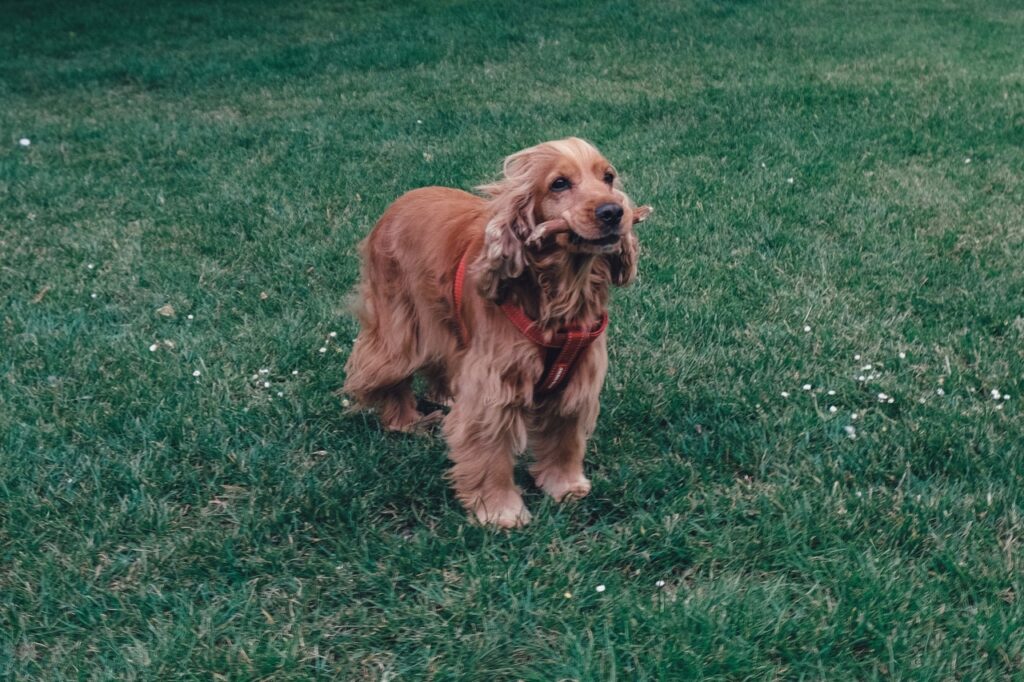 You've likely heard of the different Spaniel varieties- Cocker, English Springer, and Cavalier King Charles. Each one makes for a great low-maintenance dog for those of us without a lot of spare time. Although the Spaniels were bred to be hunting dogs, they are just as happy being a lapdog that sprawls out to beg for pets and scratches. They have a very sweet and easygoing personality that makes them great dogs for homes that already have children and other pets in them. If you don't have time to go for a walk, your Spaniel will be fine running around in the yard to burn off some energy. They have longer coats that will require some brushing now and again, and you may need to take them to the groomer if you aren't into the do-it-yourself dog haircut routine. Other than that, a Spaniel will make a terrific low-maintenance dog for your home.
6. French Bulldog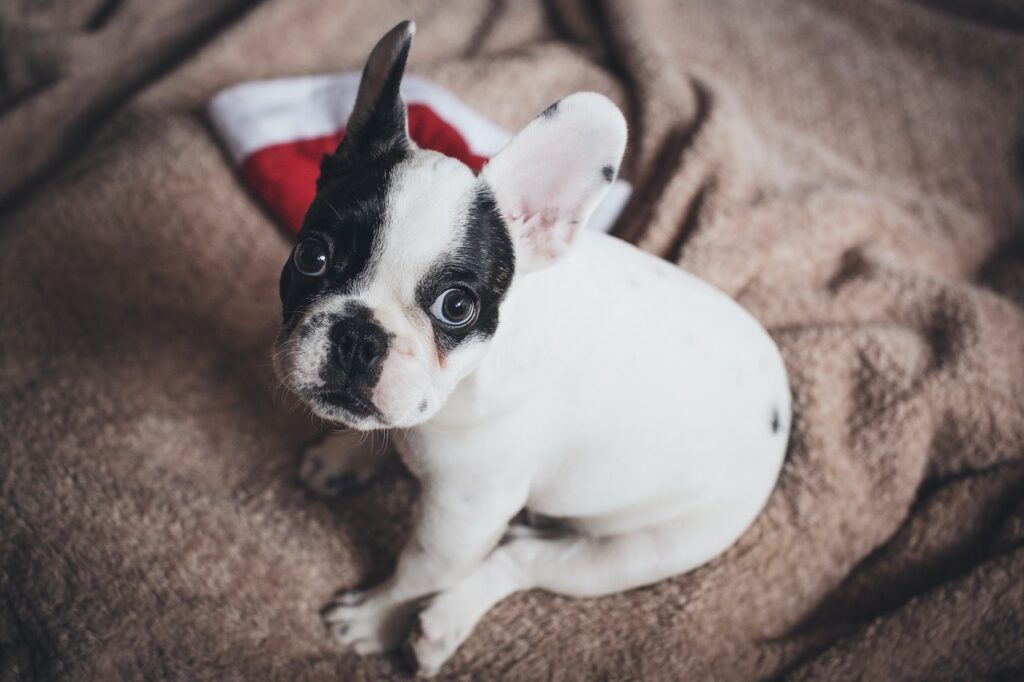 The French Bulldog isn't just a cute pet to own. These even-tempered dogs won't bark much, require minimal grooming, and have a very nonchalant attitude. Their smaller size makes them a great breed for those living in an apartment or in homes that don't offer a lot of excess space. They are also very calm with strangers, making it easier for you and your family if you have fellow apartment neighbors to deal with. With a thick layer of body fat to protect them, the French Bulldog will do well in colder climates. Best of all, they are extremely loving and loyal to their owners. Their cute expressions will also have you and others laughing a great deal of the time!
7. Rat Terrier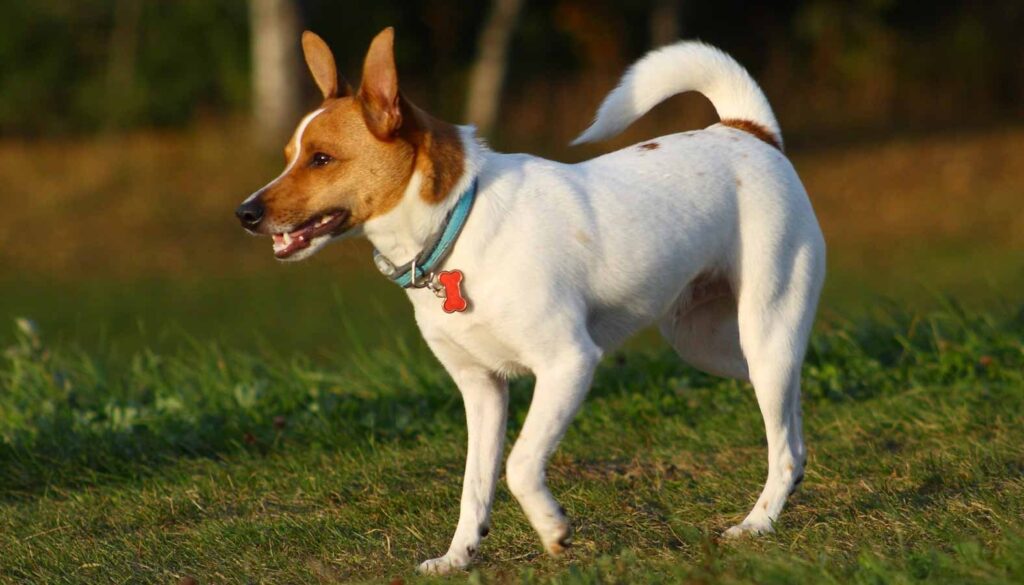 If you don't have a ton of space in your home for a dog, a Rat Terrier will be the ideal breed. Compact and adorable, this little dog will love being with you no matter what you do. If you're worried about leaving your dog alone at home, they'll easily fit in a small bag or purse as you run dog-friendly errands. However, they'll also wait calmly for you at home if you aren't the type to carry them everywhere. Rat Terriers will have no problem with training as they are a breed that loves to learn and loves to please even more. They typically get along with other animals in the home, although they will go after small, squeaky creatures if they get the chance. This attentive, loving dog is great for owners who don't want a needy dog to take care of for years.