Surely you have been thinking for years about how nice it would be to have a pool in your backyard and enjoy that oasis for months after work and on the weekends. Just come home, put on bathing trunks and relax instead of having to go to public pools, wasting time and being surrounded by many people. That is especially case this year when most public ones in the world were closed due to the coronavirus pandemic so you couldn't go there even if you don't mind crowds.
After years of thinking, you have raised enough money and now you want to embark on a pool construction venture. However, it is likely that you do not have an unlimited budget, but that you are tight on money, so any savings would mean a lot to you. Don't worry, there are many ways to save money and still get exactly what you wanted. Keep reading to find out genius ways to save money when building a swimming pool.
1.Build smaller one, you don't need olympic-size swimming pool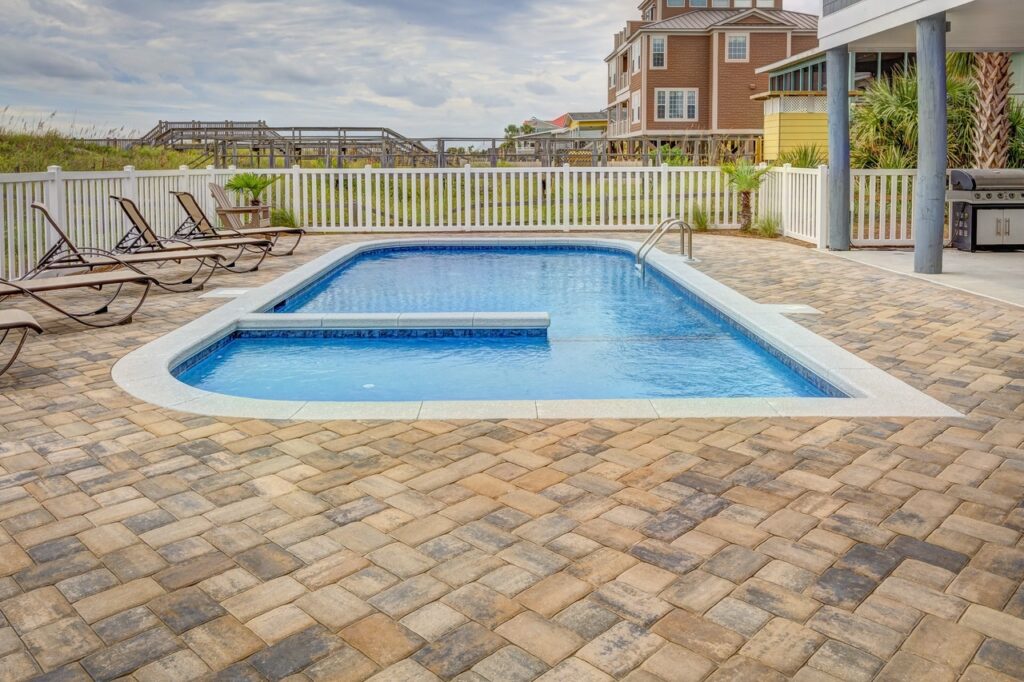 Size will certainly have the biggest impact on the price. A lot of people tend to make it too big, just because they are already making it, so they reckon the bigger the better. This is certainly not the case, because you are creating an oasis for relaxation, not a place where you will practice swimming and organize competitions like at the Olympics. You may not think it will significantly affect the cost of whether you dig a bigger or smaller hole in the ground, but digging is just one of the costs.
The bigger it is, the higher the cost of all the material is, you will need a stronger purification pump, and it also takes more time to be finished, which will raise the cost of the work of the company that makes it. The same goes for depth. You don't need a place to practice free diving, so 2 meters is more than enough depth. Our recommendation is even a meter and a half, so that even those who do not know how to swim can enjoy. And that will save you an extra few thousand dollars.
2. Think carefully about where in your yard it will be located
You may already have an idea in your head of how you would like everything to look and where your pool should be located. However, if you do not think carefully about the location, you will spend too much money on site preparation. It is easy to make one if you do not have trees and if the land is suitable for it. But if, for example, it is rocky ground or you have a lot of trees or some other plants, then the preparation of the terrain will be very extensive and therefore expensive.
So first determine where you can locate it so that it is requiring minimal investment to prepare the terrain. Excavation work and everything else that needs to be done is very expensive and you have to try to save as much as possible on it, visiting https://adpgroupltd.com/vacuum-excavation/ would be an ideal option in this regard.  Near the house is usually the best location, because the terrain is already prepared for building a house, and you will have natural shade also. For advice on location, it is best to consult an architect or experts from pool building companies. You can inquire about ground preparation at Littlepools.com.au
3. Think carefully about which material to choose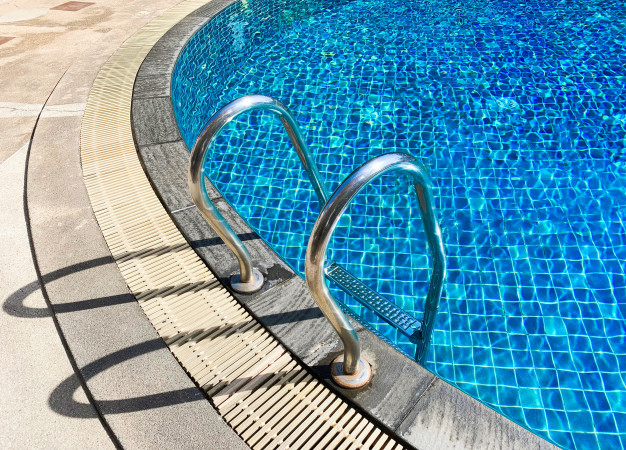 Each material has its advantages and disadvantages, so you should make a decision according to your needs and budget. The three most common materials used are vinyl, fiberglass and concrete. If your budget for this purpose is large, then concrete is definitely a great choice. It is very durable and therefore lasts a very long time. You can also choose the shape, depth and size you want, you are not limited in any way. However, if you use concrete it will be the most expensive option.
Maintenance is more expensive because you need to do resurfacing, and you also need more chemicals for maintenance and the whole installation process will be longer. That is why vinyl and fiberglass are options that people are increasingly opting for because they are much cheaper and still very good. Vinyl is the cheapest and installs very quickly, but it is also the easiest to damage, so its lifespan is the shortest of the three. Fiberglass can be considered the middle ground between vinyl and concrete. It is more durable than vinyl, and cheaper than concrete. Its biggest drawback is that you can't get every shape or size you want.
4. Choose off-season to start work
All those involved in building a swimming pool can tell you that they are busiest in the spring and that they will find it very difficult to find a place in the schedule for you. And even if they somehow find a place in the schedule, then their work is by far the most expensive. Then everyone decides to build a pool or do maintenance and this is considered the peak of the season. So be smart and save a significant amount of money by starting work in the fall. We know it will be hard for you to wait until next summer to use your pool, but it is a way to save. In the spring you will be charged extra money, and in the fall you will even get a discount.
5. Invitation to tender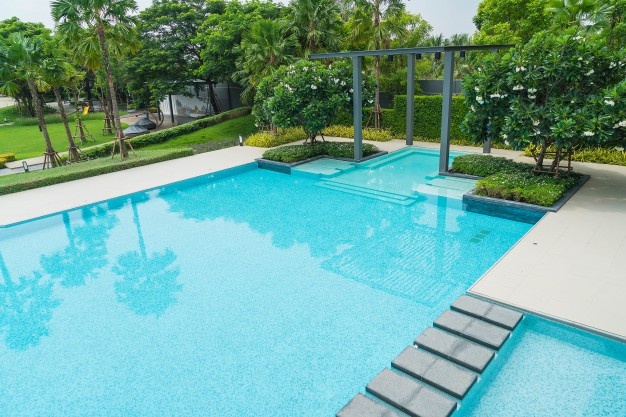 We do not think that you should literally do this procedure, but that you should analyze several offers. As tempting as the first offer may seem to you, maybe another company will offer you even better terms. So when you decide what exactly you want, contact at least three companies and compare their offers. Only then make a decision.
Conclusion:
In all these ways you will save a significant amount of money which you can then use for additional features like waterfalls, spa and the like.