If there were no plumbers – we would have floods and situations that we could not solve on our own. Some of these situations also cause great material damage. For example, even the slightest flood swallows everything in front of it – that is, water destroys everything in its path. So the real question is: What are the plumbing issues that require an emergency plumber? We'll try to provide you with some answers.
Plumbers: Masters of Their Work
When it comes to plumbing failures – very often we think we know and can do everything. How many times have you said: Oh, I know how to fix that. Are we genetically predisposed to such a reaction – or do circumstances sometimes force us to do so? However, we must keep in mind that there are situations when we have to admit that we are not up to the problem. It still has to be done by someone who is an expert. This usually happens when there is a problem with plumbing or sanitation in the house. Unfortunately, most people call a plumber when the problem has become serious – whether it's unclogging a toilet or sewer, replacing a water valve, or a flood in the house. When people see they cannot fix the fault – only then they seek the help of a plumber. Wrong choice! If you notice any problem with water and sewage pipes as well as with toilets – you should call a plumber immediately.
When To Call A Plumber?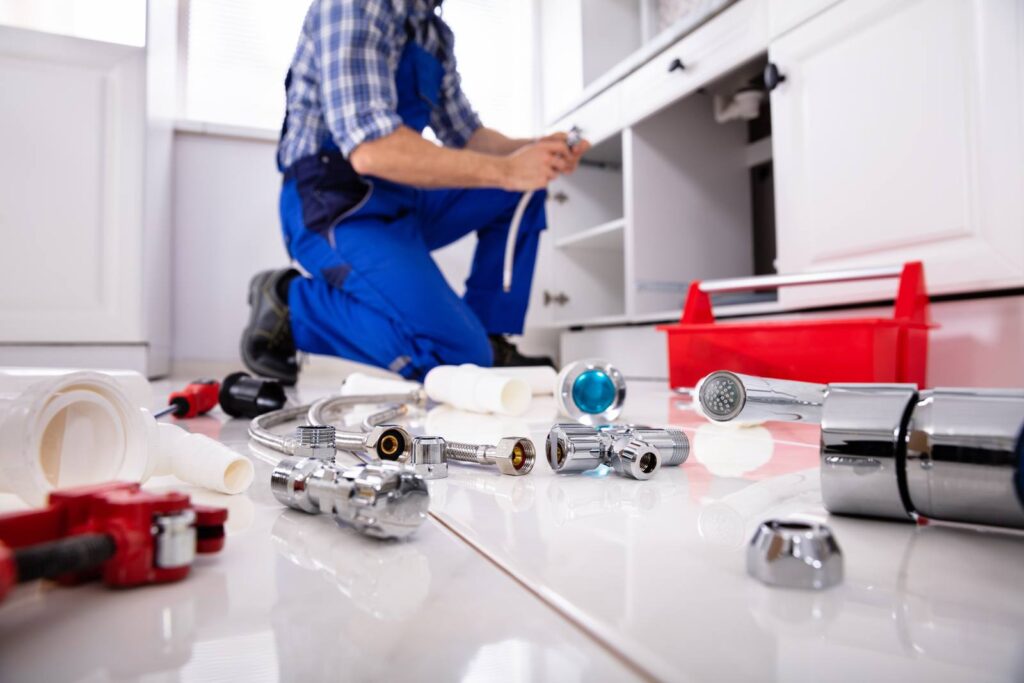 Failure to react in time and delay the repair of failures – can bring great consequences. When there is a flood, the material damage can be compensated for somehow – but the stress you have in these situations cannot be paid for. You should pay special attention to the water valves because they are under constant pressure. If they break when you are at home – the best solution is to close the water at the main valve. If there is a malfunction on the main valve – then you close the water on the central valve in the house. As soon as you notice that the valve is wet or that water is leaking from it – it is necessary to replace the valve as soon as possible.
Plumbing Emergency Situations
Of course, there are those situations that are very urgent – and require a quick response. According to Lucas Plumbing, such situations can be very dangerous – especially if there is a risk of contact between water and electricity. Some of the situations can cause great material damage – so it is very important to react quickly with an emergency call to the plumber. And what are the emergencies when we need the help of a plumber? There are many of them, but here are a few examples.
1. Great Flood In The House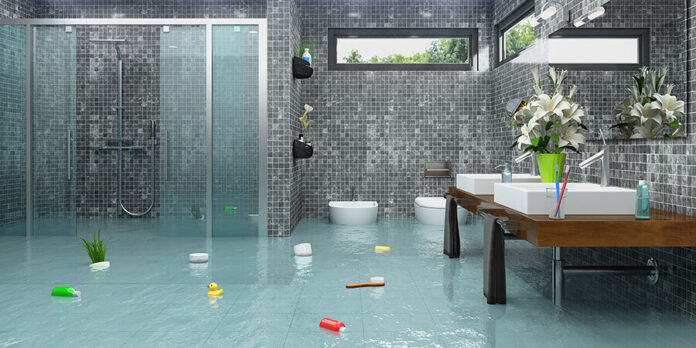 This is not only an emergency due to the possible occurrence of material damage – but it can also be a very dangerous situation. Here, we especially have in mind the possibility that the leaking water comes into contact with electricity. In any case, this is one of the most urgent interventions that require a plumber. You can contact the emergency service, which will come in a short time – in an attempt to stop further water penetration. The plumber will check to see if the cause of the problem is a broken valve, pipe, water heater, or something else.
2. Clogged Sink
We hope you don't throw solid leftovers in the sink drain – but there's always something else that can clog it. Namely, most of the fat, after cooling, does not remain in liquid form – but hardens and sticks to the walls of the pipe. This often makes obstructions and leads to clogging – which can be serious. If the water has completely stopped flowing – you will need to call a plumber.
3. Clogged Toilet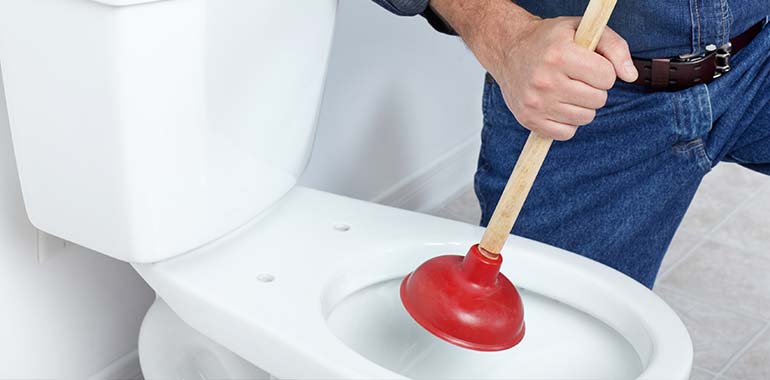 The problem of a clogged toilet is not something you want to face. This type of problem can be very annoying, messy – and can cause enormous damage to your bathroom. This doesn't happen so often –  and that is why it is best to do everything you can to avoid this problem. Unfortunately, if you have small children, they have tendencies to clog toilets with random toys. Fortunately, there are many preventative measures you can take – to make sure there is little chance of clogging. However, if this happens, leave the job to an experienced plumber.
4. Leaking Pipes And Valves
This happens most often due to the deterioration of pipes or valves that have limited duration. After repairing the problem and inspecting the system, the plumber will provide you with the results of the plumbing inspection – and give all the recommendations for repairs, replacements, or upgrades of plumbing installations. The inspection of plumbing installations is designed to provide insight into the real situation. The plumber will enable you to protect the plumbing installation in the long run – by proposing measures and interventions. That way, the client will be spared of unpleasant or expensive subsequent failures on the plumbing.
5. Boiler Leaking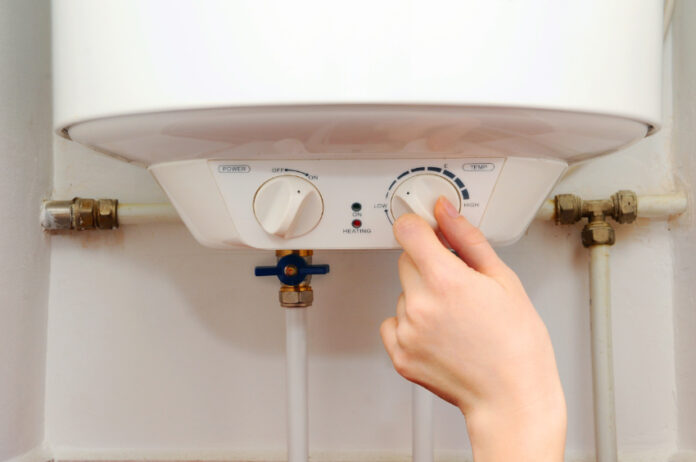 If your water heater is leaking – don't panic, just turn it off. Water may still leak from the boiler – so you need to screw the valve under the boiler. It is important that if you are not sure that you know how to screw the valve under the boiler – then you do not do it. You can create an even bigger problem and flood.
Find A Good Plumber
The job of every professional plumber requires to show expertise and adequate knowledge in providing services – and solving every problem in the shortest possible time. A good plumber must have years of experience and a great responsibility. He must be able to do quality repairs in the bathroom – and all types of congestion. To do every job adequately, he also must have all the necessary tools. The plumber must be a reliable person – to whom you will entrust the maintenance of plumbing in your house. Quality service must justify your trust. He can also give you tips on how to best maintain plumbing – and all other elements.