Do you want to make your home look brand-new again? Maybe you just want to make sure that you update a lot of the old fixtures that you have lying around but you just don't know how to go about it. Either way, this guide will help you to take the actionable steps you need.
1. Put Down a New Floor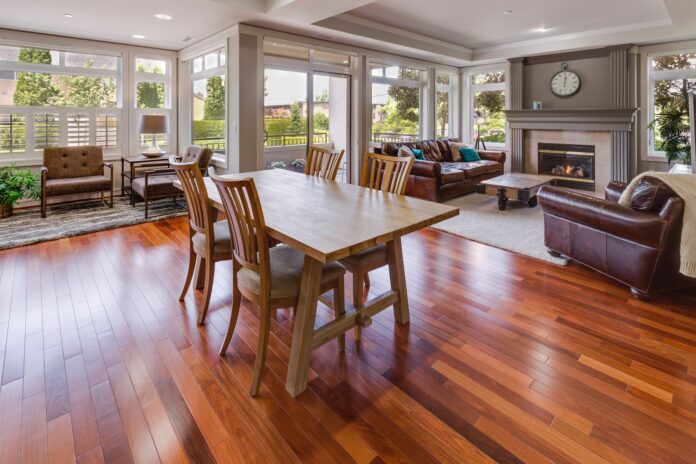 Parquet flooring is very popular right now and it is the best way for you to give your home that modern look without breaking the bank. The great thing about this kind of flooring is that it looks great with any style of home, and it will last for a very long time. The distinct style gives it its own gravitas too, able to be the statement of a room. To see a range of options available for you, click here.
2. Update the Lighting
Lack of light can make your space seem dingy, old, and just not too pleasant. If you update the lights and lamps in your home then you will soon see that this transforms your space. You may even find that when things are brighter, you may love your space even more. If you don't have the money needed to replace or add new lights then simply replacing the bulbs with brighter ones is a very good option. You can also opt to replace just the shade on a lamp, as this can transform the look while also ensuring that more light is let in. If you have just bought a new home, this can make it feel cosier and more welcoming.
3. Repurpose
Repurposing is now all the rage when you look at home décor. If you have an old or tatty dresser then why not turn it into a cool and trendy TV stand? You can also turn a secretary desk into a vanity that can be placed in the master bedroom. The great thing about doing things like this is that it will completely transform your space and it will also help you to do your bit for the environment. When it comes to upgrading your home, it's not always about upgrading the home itself, but instead, focusing on the things within it. If your home came with furniture, this is a great way for you to make it feel like yours.
4. Declutter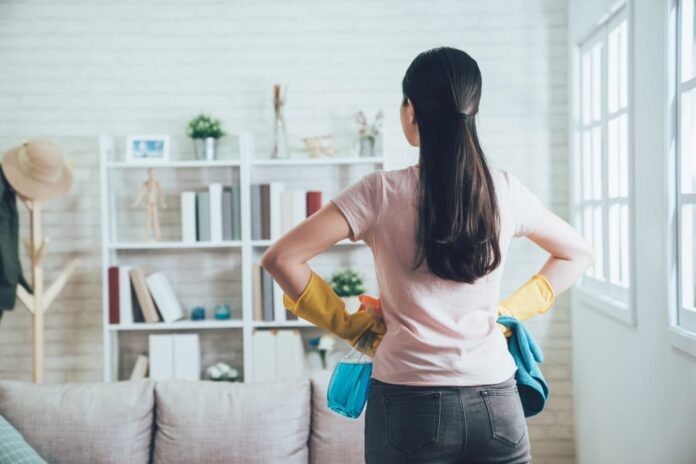 When you look at new houses online, you may find that things are so neat and organised. When you move in however, you may find that it just feels cluttered and not homely at all. This is the last thing that you want. A simple declutter is sometimes all you need to do in order to turn things around. Go through your home and try to throw away everything that you don't need or use. If you can do this then you will soon find that things come together, and that your home feels more like yours.
5. Paint the Deck
If your new home comes with a deck, why not give it a new lick of paint? Sometimes painting can really help you to make the home feel as though it has more personality, and you would be surprised at how much it can brighten the space too. Why not go for a colour that is nice and bold, if it matches your home? This is the best way for you to make sure that everything comes together.
6. Remove Outdated Faucets
If you have moved into an older home then why not think about replacing some of the faucets, if you cannot afford to replace the whole bathroom? This will help you to give the rooms in your home a more luxurious look while also helping you to put your own stamp on things.
7. Paint the Walls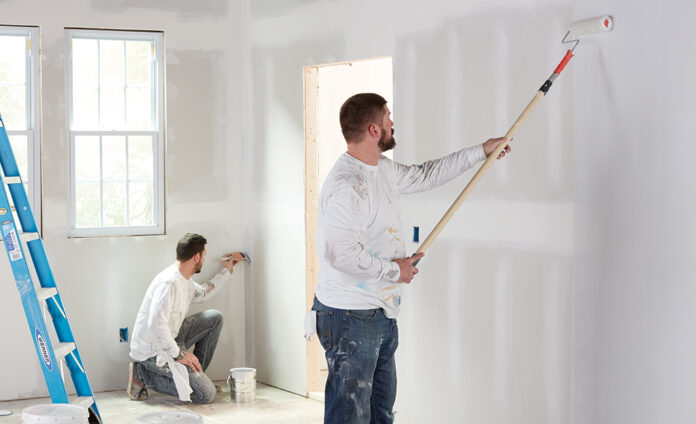 Why not think about painting your walls too? When you paint your walls, you will soon see that this can make the rooms feel bigger and it can also facilitate you putting your own stamp on the place too. If you are not quite sure what colour to go with when it comes to the walls then it is a good idea for you to go with a light and neutral colour.
8. Hang some Art
If you love artwork and pictures then why not treat yourself to some more? If the home that you have now is bigger than the one you had before then you may find that you have way more space to fill. If you do not want to go out there and buy more art then you can easily hang some pictures of your family instead. When you do this, you will really be able to bring out the best look for your home and you can also add a lot of personality while you're at it. Things like this can make your house feel like a home.
9. Showcase your Hobbies
If you love baseball, why not buy a bat mount and then put that on the wall? If you are a lover of chess, buy a decal for your office. Things like this can really help you to ensure that you get the best result out of your upgrade and you may even find that it personalises your home. This is the best way for you to make your new home feel a little bit more like yours too.
10. Add some Fresh Scents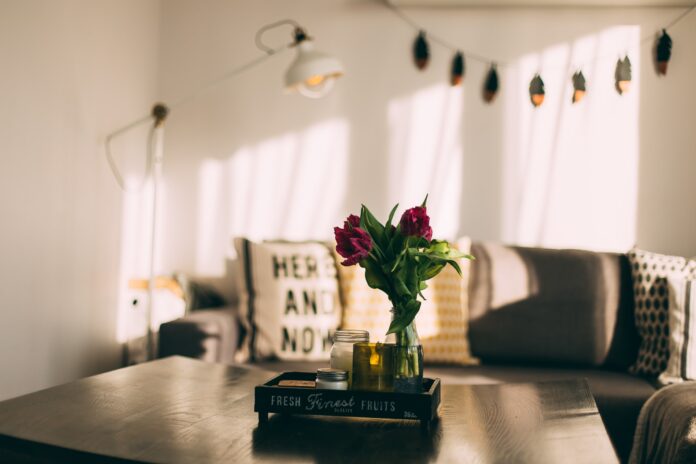 Do you feel like your new home is lacking a bit of comfort? Then why not think about adding some fresh scents? It may be that you add a diffuser or that you think about adding some nice flowers. Things like this can soften your space and make it feel much more like your own, so make sure that you keep that in mind if you want to do some renovations.
So, as you can see, there are many things that you can do to try and make your home feel completely transformed, and if you follow this guide, it'll feel like yours in no time at all.