If you feel like transforming your home for the better, you might as well redo it into a space that will leave every guest a good and lasting impression. The effort to make people feel welcome when they first come into your house is one of the most wholesome deeds you can do as a responsible homeowner. Even if we decorate our place primarily following our comfort and liking, it is always nice to have people compliment your place and know that they find it appealing as much as we do.
After all, your home will reflect who you are as a person, so making a good impression on your guests will also help create a positive image of you in them. To guarantee you create a lasting impression, consider the following interior design options and modifications when transforming your home. With these simple modern touches, one can immediately change the overall appeal of the entire living space.
Add a water feature within your home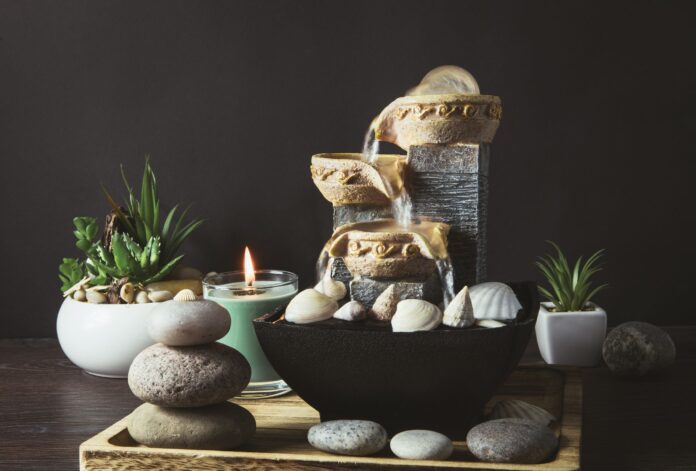 Having an indoor wall fountain in your entryway or even in the living room will not only make your place have this 'comfy, naturalistic' vibe but would also leave your guests in awe of the whole nature-like motion design. The Soothing Company takes pride in its sleek, modern, and high-quality indoor wall and floor fountains. They also have a "customizable" service where clients can choose and create their fountain style and design ideally with their home's theme and personality!
They update their regular customers with ongoing promos and discount rates. Plus, they also are very well-known for their excellent customer service where they provide professional advice to clients before purchase and even after it. If you're looking for "the one," go check them out, and who knows what gems you'll find?
Indoor water fountains make the overall ambiance of the place lighter and more welcoming. It has great aesthetic value and is not something you often see inside a house (most have fireplaces). Its majestic features might be something that can surely impress guests, but having one in your place also serves as something more than being a stagnant ornament.
A fountain enhances the overall area and attracts prosperity (for its water feature), good energy flow, and creates a solemn sound that enables a flow of chi, or life energy. So, if you're still in doubt about what to get to upgrade your home, start looking for a water fountain that would look perfect on your dull and lonely walls.
Make an impression with an excellent scented home.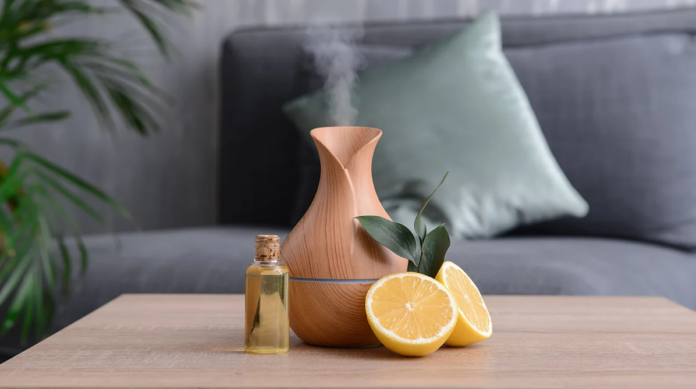 If you want to make your guest speechless the moment they step into your house, nothing works better than welcoming them with a good and relaxing scent surrounding the entire place. Nobody desires their visitors to be greeted by a putrid smell when they visit their residence, and no guest desires to be greeted by a dusty or rusty fragrance upon entrance. You might just often take this for granted, but a home's overall odor can make or break the overall impression it gives off to people.
No matter how much money and effort you put into designer home decor pieces and how much time you give out in transforming your home into a dreamland, if you don't take care of intangible things around your house, such as its smell, you might take it entirely for granted. Soon enough, you'll notice how dull and plain your place is even after all the transformations you made. Do you know why? Because it lacks the thing that sets up the overall mood – a good scent.
Yes, we highly suggest you start investing in home ornaments that will be responsible for keeping your house smell nice and leave your guests a fragrance they'll surely never forget. And no, we're not talking about the old-school style of air fresheners and stuff. We're talking scented candles and home diffusers! To help build up a delicate scent as your visitors come over, start burning a scented candle just around 30 minutes upon their arrival.
Try those scents that have a refreshing and soothing effect on them, like lavenders and vanilla-based fragrances. Or, if your home's theme has a more "cabin vibe" to it, rather than choosing sickly sweet scents, opt for a more healthy, rounded fragrance. Room diffusers are also ideal as they leave a gentle aroma without the after-smelling of burning a candle.
Start the excellent impression where guests first enter: The Door.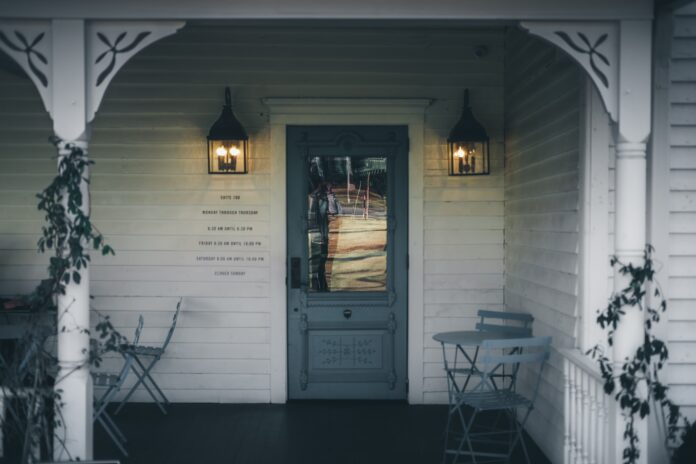 If you want to leave your guest a good impression, make sure they will be in awe even upon entering. Most homeowners ignore their doors because they focus more on what's inside the house. However, they fail to realize that the primary thing visitors see the moment they come is the home's door. And, you might not be aware of this, but a good door pretty much makes up the first impression. As they say, first impressions won't be able to give you a second chance. So, it's either good or bad. No in-betweens. Make sure your door provides the right image by keeping it clean and having it painted a cheerful and welcoming color to make your visitors feel immediately accepted.
As a pro-tip, it's highly recommended that you paint your front door a color scheme that defines the tone for the rest of your place. Color incites an emotional reaction. It also says a great deal about the person using it. To have your guests take a slight look at who you are, you can try painting it with a finish that matches your style and gives visitors a sense of what to imagine when they open your door. You should also not forget about this: The entrance to your house, as well as the pathway leading up to it, should be nicely organized and neat. Hardly anything makes a visitor feel deeply uncomfortable than having to stand out your front door with a huge spider web-swinging around.
A home that can leave a positive and lasting impression brings great pride to its homeowner. Your next guest will surely take inspiration from your place and see it as their dreamland with these creative ideas.