The fantasy of yesterday has become the reality of today, and frankly, it is not that great! Or is it? Well, like everything else, working from home during this pandemic has seen all the ups and downs. It started off as an exciting routine and then spewed into a mush block of laziness, and then became a part of our lives motivating us every day to get better. So, on a whole, it was kind of worthwhile.
For employees and business owners, working from home has been quite a task, especially if you have kids at home. The single problem that most people faced was that the distinction between office and the home had faded resulting in restlessness. Although, once handles rightly, working from home has opened some new realms of comfort and productivity. Many people have jumped into launching their own little business venture from their home, and, once the commute time is taken out, we get a lot of time at hand, right?
In this guide, we will share the ideas and essentials for a basic home office setup and would try to give you all the right answers about your own little workspace.
How can I set up my home office?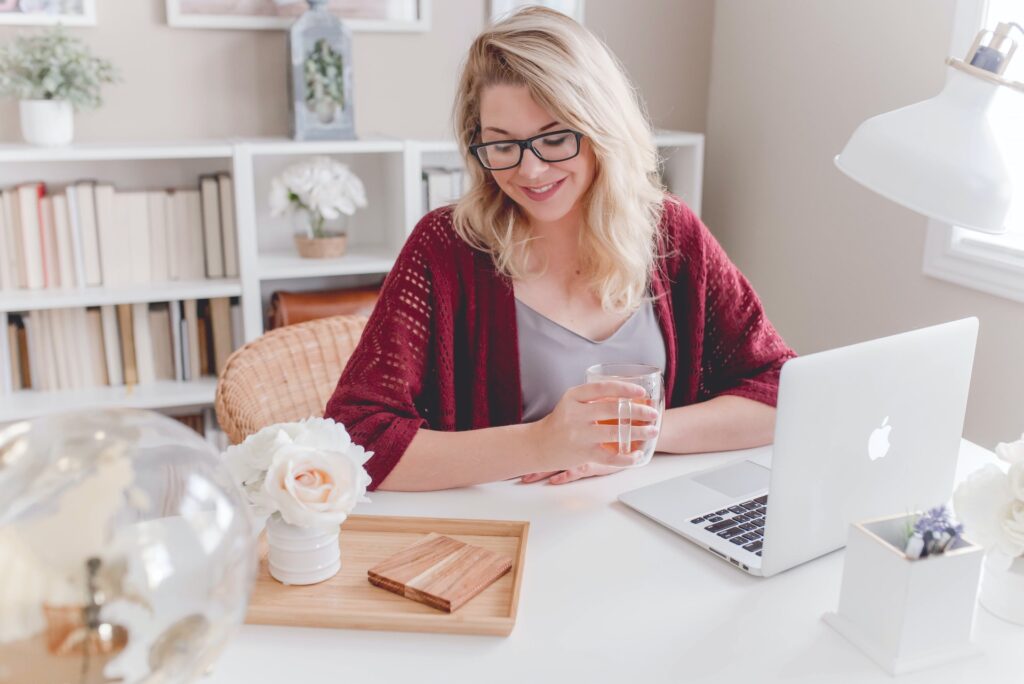 The best way to set up a home office is to understand what you need out of it. Do not just rush into getting substance to fill a corner of your room, take your time instead to plan your workspace. Think about the time you are going to spend in your work zone and the essentials you would require like a cup of coffee or a water bottle. However, the first and foremost thing to question yourself about is where will your home office set up be?
To decide the seemingly simple question of the location of your home office, ask yourself a few questions:
What are the essentials that you would need for a home office?
Would a laptop or computer be sufficient or would you need extra space for other equipment like a scanner and printer?
Is your work majorly supported by the internet?
Would you be expected to have regular video conferences with your colleagues?
Does your nature of work require complete silence and no distractions?
These are some of the questions that would put things in perspective for you. If you believe to align more than two devices for your work, you need a moderately large space. You would also require a filing cabinet and a basic desk and chair. You would require the best of the internet to work online at all times without any unwanted disruption and for complete silence, look for a space that is not that mainstream and certainly not in the middle of your living room!
Based on your answers, select the best room to set up your work station and get started with the next steps.
Think better with a standing desk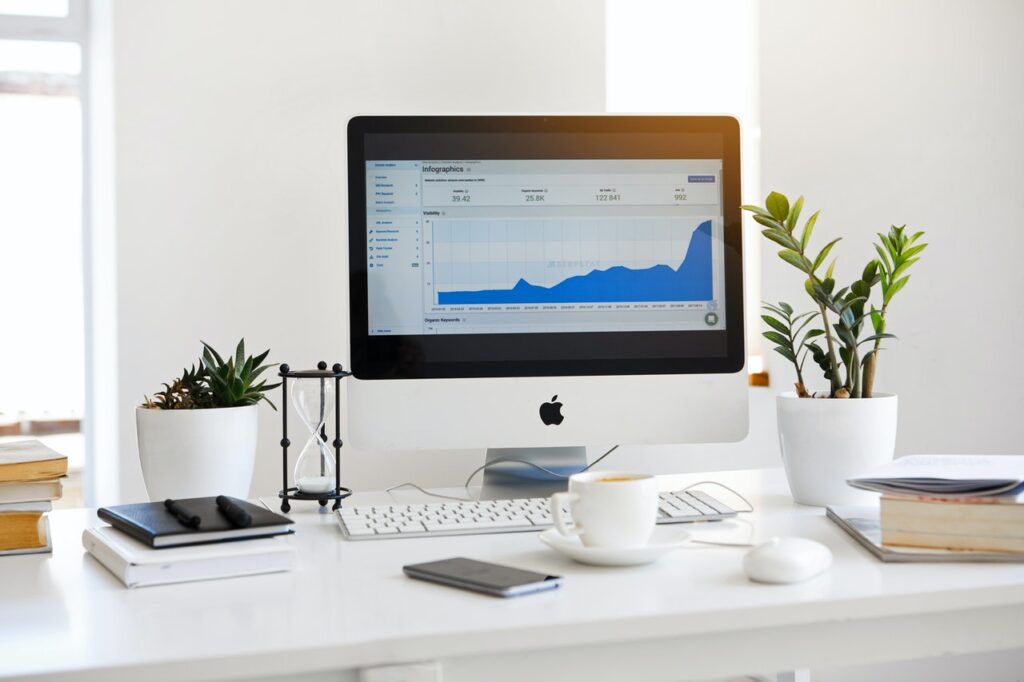 A standing desk is a simple yet comprehensive piece of engineering. It is an adjustable desk that can be used for either standing or sitting, which means you would have the liberty to relax your muscles whenever you want. Moreover, research has found that standing while working can pose great benefits for your health.
You can read more about the benefits of a standing desk at experteasy.com.au.
Standing can help control your blood sugar levels, reduce weight gain, and lower your risk of heart disease.
Light up your life!
Natural lighting is always the best option. It gives you the necessary vitamins that help you reduce stress, strengthens your bones, and lets you fight off depression. If it is feasible for you, our recommendation would be to position your desk near an outlet of natural light. If you cannot drag your whole set up next to natural light or live in an apartment far away from direct sunlight, treat yourself with a lightbox that brings out the room. This would improve productivity levels.
Invest in an ergonomic office chair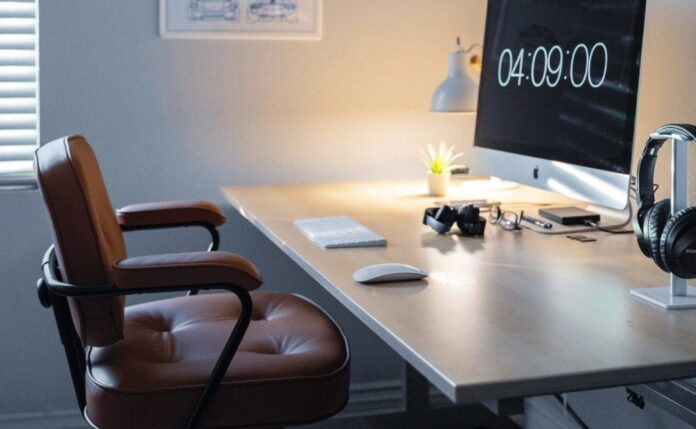 The way you sit define not only your productivity but also your future health and lifestyle. Your way of sitting and posture directly affect serotonin levels in your brain inducing a good feeling. An ergonomic chair is designed with comfort in consideration and for high productivity levels. These chair types would adjust to the body type of the person sitting on them, protecting your spinal cord and posture altogether. You should choose a chair that can be easily adjusted allowing you to work comfortably.
When buying a chair, make sure that the arms of the chair are also adjustable and you are on board with its upholstery.
Get yourself a business phone line
This step is amongst the top things you need to do right after you have the notion to set up a home office. A separate business phone line can help you distinguish between business and personal phone calls. This would also allow you to set up a voicemail specific to your business.
Avoid wired connection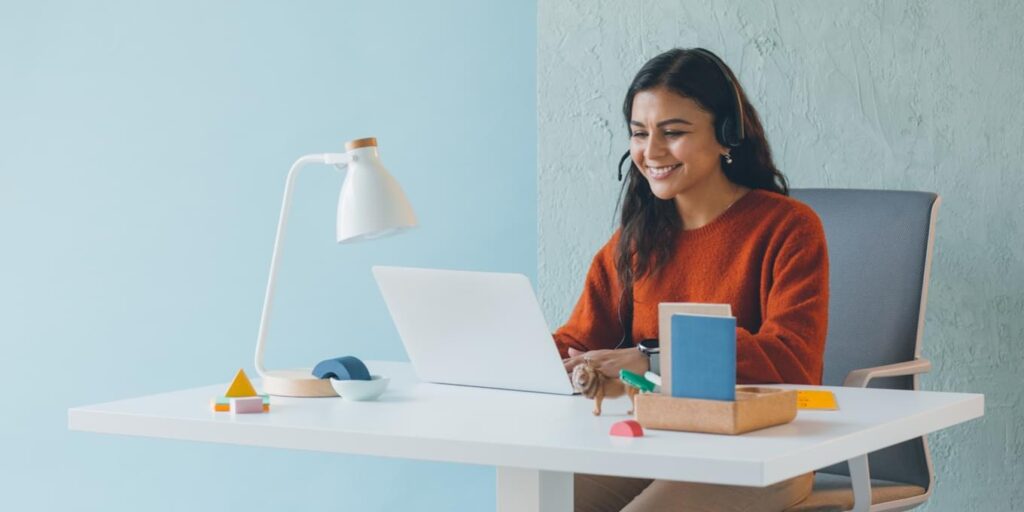 It is said that a cluttered desk results in a cluttered mind. You would have a lot of wires hanging around – laptop, charger, monitor, router, modem, printer, peripherals, microphone, lamp, and speakers can create a big wired hullabaloo in your home office and you need to think of the ways to go wireless using items like Bluetooth mouse, keyboard, and printer.
High-speed internet connection
In today's climate, not one person can work without an internet connection especially when working from home. The Internet allows you to connect with the rest of your team from the comfort of your home and so do not compromise on it. If not already, sign up with an internet provider that takes the work seriously, is reliable, and offers high-speed internet at reasonable rates. You might find some relevant internet package here.
If you are satisfied with your current internet provider, you might want to communicate with your expected usage and upgrade your internet package for smooth operations.
Set a tone of your home office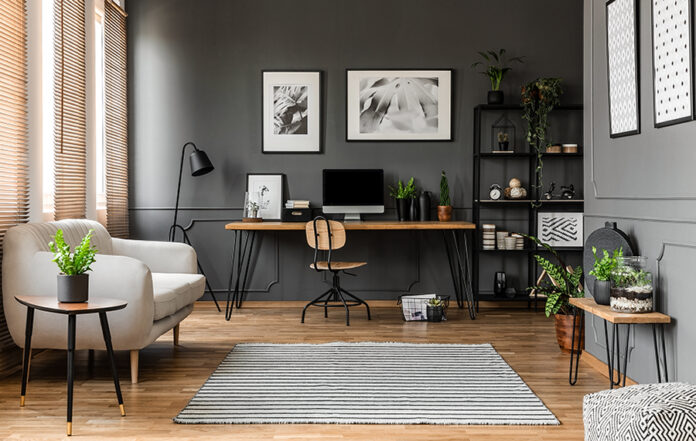 Make your home office a space that speaks comfort and productivity. Set the tone of your home office with things that motivate you to become a better version of yourself. If you are out of ideas, going with the greens never lets you down. You can also use defining colors that spark energy and brightness, as per your personality. It is important to note that everyone is unique and there is no right and wrong when it comes to human preferences. This is your workspace and you can be as creative with it as you want to be.
Tips to help you get started
Here are some tips for you to start on the path of success:
Start early
Exercise for rejuvenating your soul
Follow a routine
Dress to impress
Eat healthy
Set every day goals
Take breaks to ease
Go for an evening walk
Relax after work as you want
Sleep well