Let's be honest here. Online casinos are taking over. You can find them everywhere, and most players do. They're the norm for gambling these days. After all, having fun on the go is everything we ever wanted. But, that doesn't mean good old gambling at land-based casinos is getting out of fashion. No! These establishments are still going strong. Yes, the tides are shifting, but some of these places have been around for so long that's hard to look past them. That's why we are going to dedicate some time to them today.
This article will not be dedicated to an online casino, or the new forms of gambling we have today. Instead, we are going to talk about the giants of old. About the houses that stood the test of time. No technological advancements can make these casinos disappear. Have you heard about these five oldest world casinos that are still standing? They are historic places. If you're not familiar with them, you are now obligated to read this article until the last sentence; the last word.
There is a certain degree of knowledge you need to know to gamble properly. Knowing your history can never be undermined. Once you finish reading this piece you'll be a tidbit wiser, and in no time you'll feel overwhelmed by the facts we're about to lay out for you regarding some of the world's oldest casinos. But, we're not going to be too strict or harsh on you. If you're already past your interest in land-based casinos, that's fine. Embracing modern times is not wrong. It is what most of us did. If you want to check out online establishments with a good reputation, in addition to learning a few interesting historic facts about some old-school gambling houses, you can click for more info here. In the mid-time, see what we have for you in the store below.
5. Golden Gate Casino, Las Vegas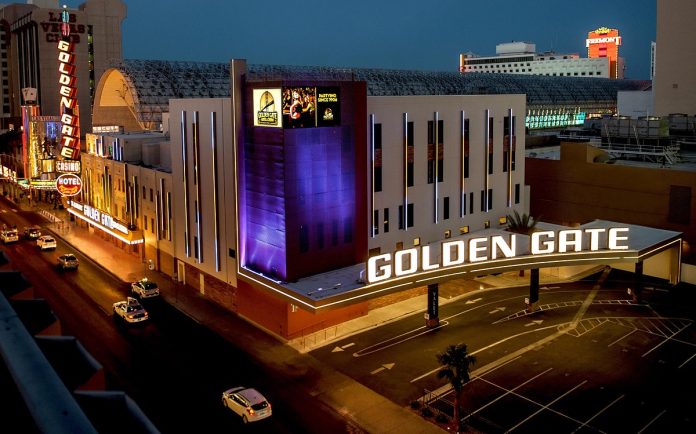 Of course, we are going to start in Las Vegas. The Mecca of gambling is home to some of the world's most famous casinos. And to one of the oldest. This Nevada powerhouse opened back in 1906. Talk about on century of historic presence in the desert. In the days of its inception, it was known as the Hotel Nevada. This place sustained many good years, but also many hiccups. It all started with a gambling ban in 1909. Imagine starting a business that gets hammered to the head this way. Not a good start for now renowned gambling capital. The drought was a long one, as the gambling activities to their fullest were only reestablished in 1931. This is when the first rebrand happened and for a while, this place was known as Sal Sagev Casino. The name it carries today was bestowed on it in 1955 and since then it is known as the Golden Gate Casino. Due to its history, it is a popular place to this day, with one of its recent upgrades being done only five years ago.
4. Casino de Monte Carlo, Monaco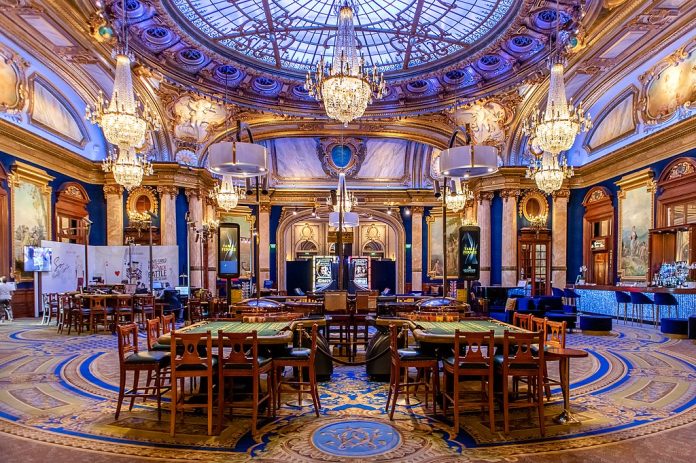 In addition to Las Vegas, Monte Carlo can be considered another great gambling city. Home to many celebrities and athletes such as Novak Djokovic, and billionaires from all parts of the globe, it remains known for its gambling houses. The first casino in this country was opened in 1856. It was an idea that was intended for the state to earn money and avoid going bankrupt. It was devised by no other than Princess Caroline of the House Grimaldi. A few years after its creation it moved places and it is at its today's ground since 1863. The location is known to all movie-goers as it featured some of the iconic James Bond films. This casino is famed for its idea to have drinks, food, and entertainment for their guest which is the norm today.
3. Kurhaus Casino of Baden-Baden, Germany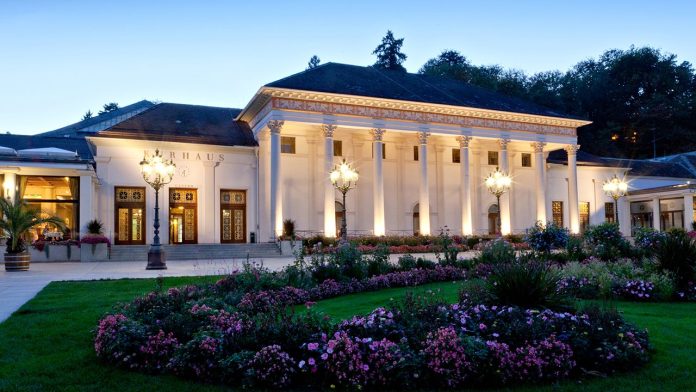 When you think about gambling, Germany is not your first association. It seems like it is a nation that has no vice. But, they do have one of the oldest casinos in the world. That means something. The best part is that it's not too far from Monte Carlo. It is quite old with the year of its founding being 1820. This casino became popular in the 1830s due to French support, as gambling activities were forbidden in France. Its location near the border of the two countries made it an ideal place for this activity for foreigners. It is located near the Black Forest which aids in its mystique. For all of you who want to become a part of the rich history of this place and the region as a whole you can do it as the casino is still going strong.
2. Casino de Spa, Belgium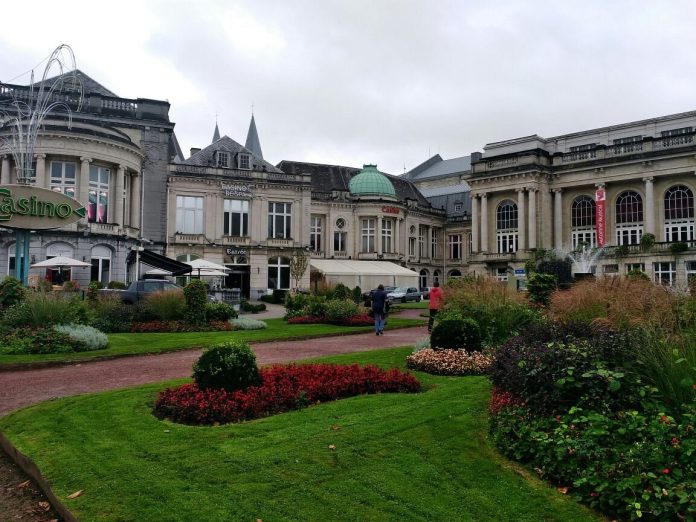 This is a place with a long history, but also a dreadful one. It was built in 1763. Destroyed during WWI, only to be resurrected in 1918 once the war was over. It operated like that for decades. The last full rebuild was done in 1980. Yes, we know, the new place is not the same as the one that was built in 1763, but some of the walls still tick, and it is the same location. Today, it is a modern casino by all standards. It is also a unique one due to its proximity to a Formula 1 track. If you enjoy gambling and racing you owe it to yourself to visit this casino.
1. Casino di Venezia, Italy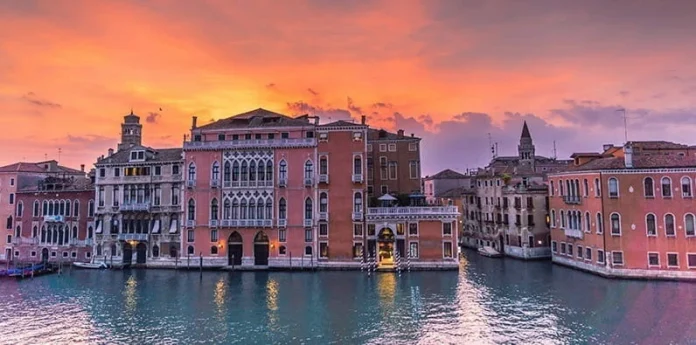 Casino di Venezia is the grandfather of all casinos. The year of birth is -1683. It is still active which makes it the oldest place of its kind. The dinosaur among casinos. This location is unique as you can only approach it by water. You didn't expect anything less from Venezia, right? A truly renaissance place and any gambler that can afford itself this pleasure owe it to himself a visit. Back in the day, it served as a resort for the rich and famous before it was made a world-famous casino. We can say it is a better place now, and deservedly so on the top of our list.