For WordPress website owners, SEO services can be a great way to increase their website's visibility on the internet. By optimizing content, improving page speed and making other changes to the site's structure and code, SEO services can ensure that search engines are able to easily find and index pages. This leads to improved rankings in search engine result pages (SERPs) which leads to increased organic traffic and higher conversion rates.
WordPress SEO services offer businesses a comprehensive solution to increase their online visibility and website traffic. By optimizing the content, layout, and structure of your website, you can gain valuable insight into how your website is performing in the search engine rankings.
Here are some of the key benefits of utilizing SEO services for WordPress websites:
Increased Visibility: By optimizing your website for relevant keywords, you will be able to reach more customers who are searching for your products or services. This means that more people will find your site when they type certain keywords into a search engine such as Google or Bing. As a result, you will have more visitors coming through organic search results which will lead to an increase in sales or conversions from potential customers.
Improved User Experience: With proper optimization, visitors will have an easier time navigating through your website due to better page loading speeds and easier-to-read content with internal links leading them where they need to go faster than ever before! Plus, optimized pages tend to have fewer errors which means that users won't run into problems.
Best Practices for SEO on WordPress Websites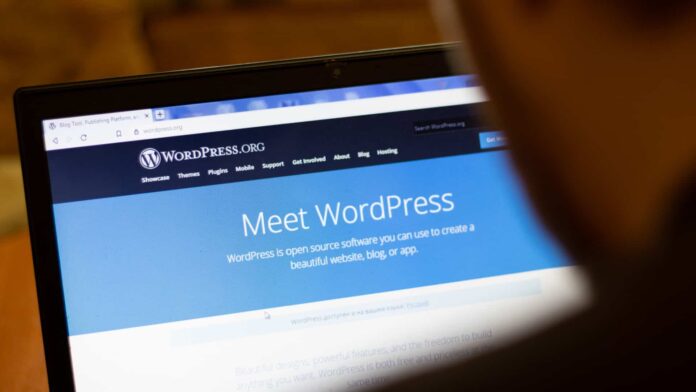 Search engine optimization (SEO) is a critical component of any successful website. For WordPress websites, there are certain best practices that can help optimize your site for search engines and improve its visibility. This article will outline the key SEO practices you should use on your WordPress website to ensure it performs well in search engine rankings.
Make sure you're using the most up-to-date version of WordPress. New versions often contain bug fixes and security patches that can help keep your website safe from hackers and malware attacks. It's also important to consider how often you update content on your site – fresh content helps to boost SEO rankings, so make sure you publish new posts regularly.
Create unique titles and meta descriptions for each page of your site. These elements are important for helping search engines understand what content is on each page and how it should rank in results pages when someone searches with a keyword related to the topic of your page. Your titles should be descriptive but not too long; meta descriptions should be around 160 characters or less so they don't get cut off in search results snippets.
Common Mistakes to Avoid When Optimizing WordPress Websites
WordPress is a powerful and versatile platform to build websites. It's easy to use and provides many options for customization, making it an ideal choice for both novice and experienced website developers. However, in order to get the most out of WordPress, it's important to avoid common mistakes that can hinder its performance or even cause serious damage. Here are some common mistakes you should avoid when optimizing your WordPress website:
Not backing up your data regularly: Backing up your data regularly is essential for any website, but especially so with WordPress since it's open source software which can be vulnerable to attack from hackers or malware. Make sure you have regular backups of all the important files on your site including databases and themes so that if anything goes wrong you can restore the site quickly without too much hassle.
Using too many plugins: Plugins are very useful for adding extra functionality to a WordPress site but using too many of them can slow down page loading times and make your site difficult to manage. Only install plugins that are absolutely necessary and ensure they're kept updated as new versions may contain security fixes or other improvements which could help boost performance.
Strategies for Creating Content That Is Optimized for SEO on WordPress Websites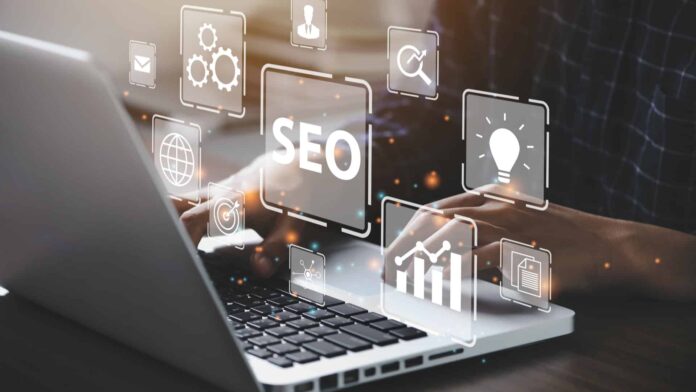 As a website owner, you want to ensure that your content is optimized for SEO. After all, search engine optimization (SEO) is essential for getting your pages to rank higher in search engine results.
When creating content for a WordPress website, there are several strategies you can employ to optimize it for SEO. Here are some of the best ones:
Choose Your Focus Keywords Carefully:
Focus keywords are the key phrases and words that you want people to use when searching for information related to your content. When selecting focus keywords, make sure they are relevant to what your post or page is about and have enough monthly searches volume so they will attract more visitors from organic traffic sources like Google and Bing. You should also try to include them naturally throughout the body of text in order to get maximum SEO benefit from them without overstuffing them into the text which could negatively impact readability and user experience on your page or post.
Leverage Internal Links:
Rather than just linking out externally whenever possible, try using internal links within your posts and pages on WordPress websites as well in order to keep visitors engaged with other related content on site longer as well as improve its overall link structure which can help boost rankings.
Tips and Tools to Help Improve Your Site's Visibility and Ranking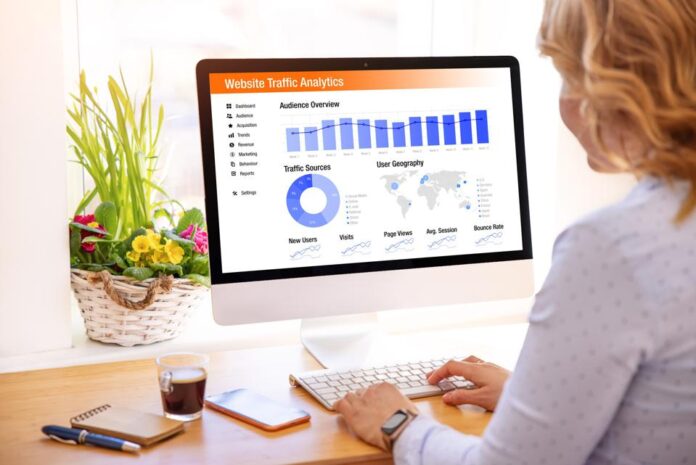 Are you looking to improve your website's visibility and ranking? If so, then you've come to the right place. In this article we will discuss some tips and tools that can help you do just that.
First and foremost, it is important to ensure that your website is optimized for search engine algorithms. This means making sure that all of the content on your site is up-to-date, relevant, and keyword rich. Additionally, proper use of meta tags and HTML coding can help search engines find your website more easily.
Another key factor in improving visibility and ranking is link building. Link building involves obtaining links from other websites (especially ones related to yours) in order to increase the number of people who visit your page from external sources. This increases the likelihood of gaining higher rankings in SERPs (search engine result pages).
Social media also plays a role in improving visibility and ranking for websites. Utilizing popular social media platforms such as Facebook or Twitter can increase brand awareness as well as direct traffic back to your website when posts are shared with others or re-tweeted/re-shared by followers/friends respectively.
Conclusion
In conclusion, SEO services for WordPress websites can help to increase organic traffic, improve search engine rankings, and boost visibility. By creating well-thought out content and leveraging the features of WordPress, businesses can take advantage of powerful marketing channels that will help them reach their target audience. However, to ensure the best results from SEO services for WordPress websites, it is important to work with an experienced professional who understands the nuances of WordPress and how it works with search engines.