You can use various methods to design or remodel your house or apartment and make it look much more attractive and luxurious. Also, many people find it very important to live in a space that is designed by their preferences. It is satisfying and relaxing when each corner in the house is created according to your style. Another benefit of investing in a better appearance is the increased value of the property.
You can use all kinds of tricks to make your home look more luxurious and expensive with additional modern features and solutions. Moreover, the modern industry is constantly improving and allows people to experiment more with different combinations related to various aspects of home remodeling. For example, you can visit P5 Studio to check some of the most popular modern solutions related to furniture.
On the side, you should know that there are many affordable methods that you can implement and still acquire a more luxurious appearance for each room. However, you will need some experience in remodeling and the most recent trends related to home decor. In this article, we are going to introduce you to some of the best design secrets that will make your home look amazing.
1. Add Flowers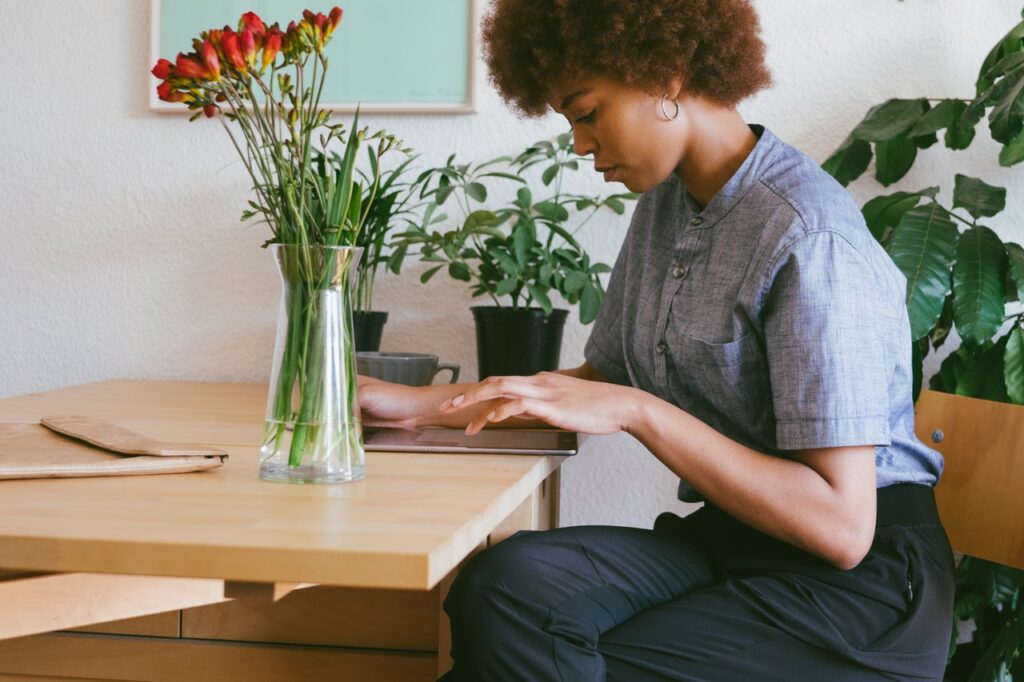 It might seem like a simple or even irrelevant solution, but adding a few plants in your living room can have an amazing effect on the whole ambient. Whether it is a flowerpot in the corner or a vase with fresh roses, the overall experience related to design will become much more impressive. Also, you can combine different sorts of plants with a particular design. For example, if you prefer a minimalistic style, a Benjamina or a Ficus in the corner will add a unique note to your selection and arrangement of furniture. Also, it is popular to use natural colors these days, and flowers are an excellent combination for that as well.
2. Attach Drapes to The Ceiling
Another great way to make your rooms appear more attractive is to attach drapes on the ceiling, which are floor-length. This way, you will add a focus on the height of the space and make the whole room appear much bigger. You should add these curtains even if your windows are much smaller in size. Moreover, there are also tricks where you can position them in a way to add a special note to the design and composition of the whole space.
3. Paint the Ceiling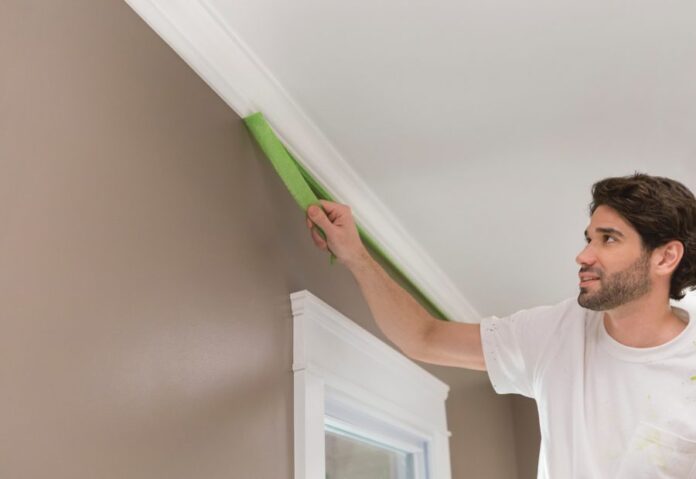 While most people would just leave the ceiling in white color, even if they paint the walls in all sorts of tones, you should know that redesigning the appearance of the ceiling can have a great effect on the look of the room. One of the best ways is to choose some contrast between walls and ceiling. There is a great selection of available solutions for both walls and domes. Adding contrast by applying different variations of colors on the top can break the monotony and make the whole room to appear more unique.
4. Color Blocking
This is one of the most recent trends in home decor. It is unique because the main point is to focus on coloring and adding furniture with the same note. For example, if you prefer green, which resembles nature and relaxation, you can use one variation for walls and add furniture with a similar note of green. Moreover, adding a few plants will improve the appearance even more. You can experiment with other colors as well, and we have to mention that black is a very popular choice, especially for a minimalistic design.
5. Painting Door Trim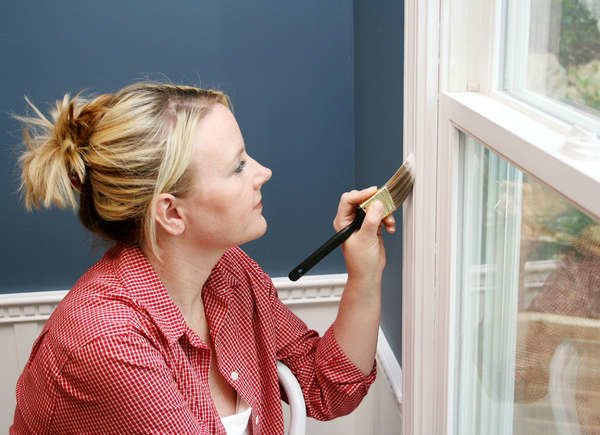 The secret of good and modern design is focusing on small things. For instance, coloring the door trim can improve the overall appearance. However, you should select the right combination of colors. Also, adding contrast by choosing a completely different note from walls and furniture will make it even more interesting. Each guest will be surprised by your ability to take care of small details.
6. Add More Mirrors
By adding big mirrors in a hallway and each room, you will improve the natural light and make the whole space appear much bigger. The great advantage is that you can experiment with various styles by choosing the right frames, shapes, and sizes of mirrors. However, you should take proper care of the glass and be sure that they are always shiny and bright.
7. Minimalism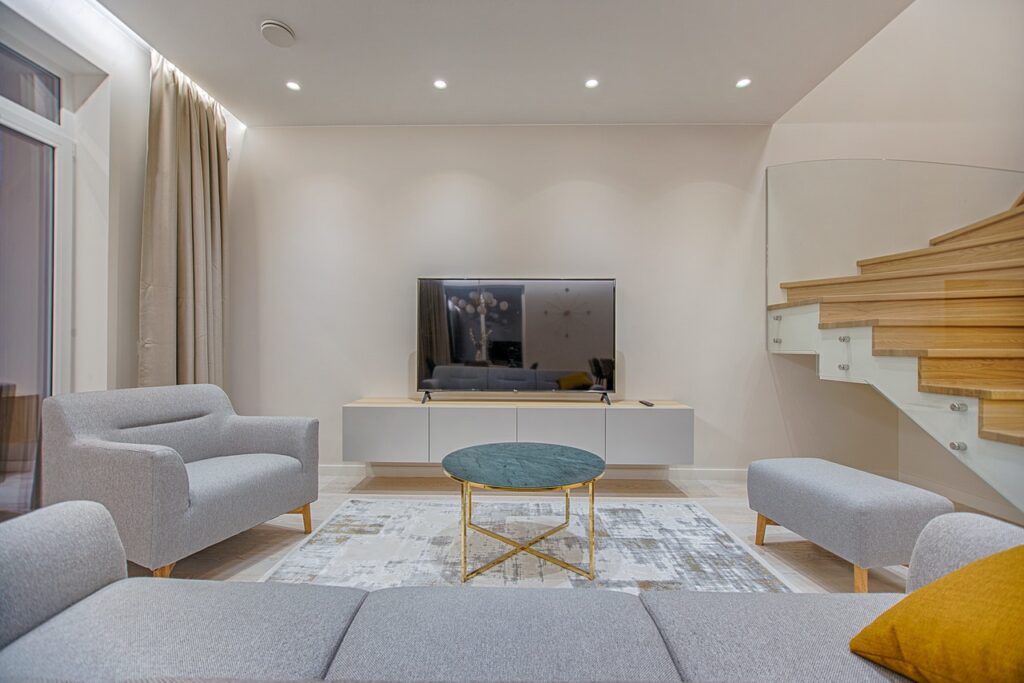 We can see that many people choose to add more furniture, a lot of details, additional bookshelves, and many accessories in their living rooms to make them more functional. However, if your main focus is on the design, minimizing the number of furniture and other stuff can have a much bigger effect. With the right combination of colors and a minimalistic style, your home will look modern and attractive. Each room will appear bigger and elegant. Therefore, instead of choosing to fill the wall with pictures or add an extra sofa in the living room, you should consider following the modern minimalistic trends and add only what is necessary.
8. Add Modern Accessories
One of the most important things that can help you to design an attractive home is to add modern accessories. For example, you can buy additional pillows for the furniture, a candlestick for the club table, a small carpet, and many other things that can improve both comfort and design. Since this option is very popular these days, finding the proper accessories should not represent a problem.
9. Appliances and Other Hardware Solutions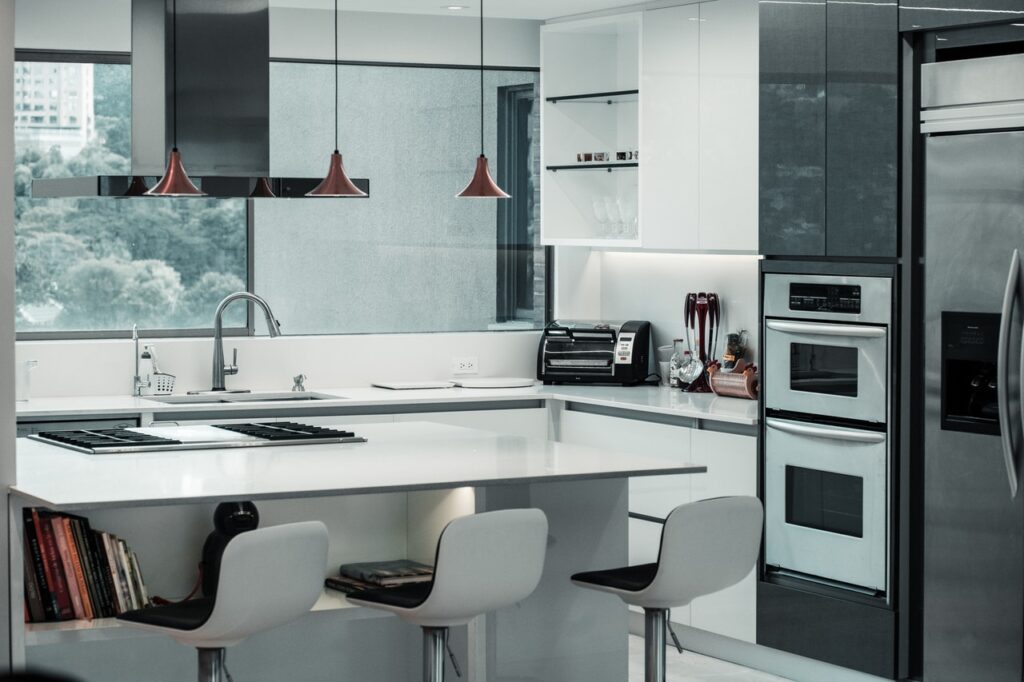 The proper appearance of the kitchen is also important, and one of the best ways to improve it is by adding modern appliances suitable for your preferred design. Buying a built-in kitchen with an additional dishwasher machine and oven as part of them is one of the most popular options these days. Also, you can fill free space with a microwave, coffee machine, grinder, and many other devices. When it comes to the living room, you can install speakers in the corners of the room, attach the TV to the wall, and hide all the cables. That way, you will save a lot of space and improve the appearance. Visit Thatpainter.com to help make your cabinets look sleek and modern with just some paint.