Everybody likes to decorate their bedroom, no matter whether they are particular about interiors or not. Adding a rustic charm to your bedroom can speak to its elegance while allowing you to enjoy a more cabin-like warmth. You can renovate your room with unique light fixtures, natural textures, or reclaimed objects, all of which can help you transform your space into a vintage abode. For more ideas, here are 7 ways to add rustic charm to your bedroom. These ideas are suitable for everyone. Therefore, if you are looking for budget options, follow this list to create a neutral palette for your rustic bedroom.
1. Choose the Right Hues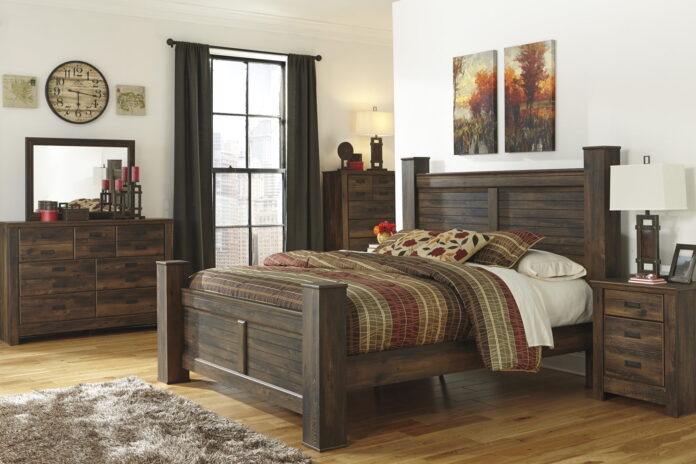 Yes, you need to select the right paint for your bedroom to give it the ultimate rustic charm. You cannot flip your room into a rustic abode before changing the shade of your room's walls. Choose textures that are natural and go with earthy tones since they hold the potential to transform your bedroom's vibe.
However, please patch test the color to make sure you want to go with the shade because once painted, it would cost double to get the job redone. If you are selecting yellow, ensure that it is sufficiently warm in the shade and won't kill the country vibe. You can also work with pastel or tweedy tones to set the color palette of your room.
2. Select Natural Textures
It is crucial that you select natural textures and keep your room's palette neutral to dial back to the vintage era. Since a rustic look is primarily dependent on warm tones, choose lighter colors for your walls, bedrooms, window treatments, and furniture. Consider selecting furniture that resembles natural foliage and is soothing to the eyes. To create a 1960s British landscape, go with lighter tones and floral prints to transform your room into a modern rustic haven.
3. Install a Sliding Barn Door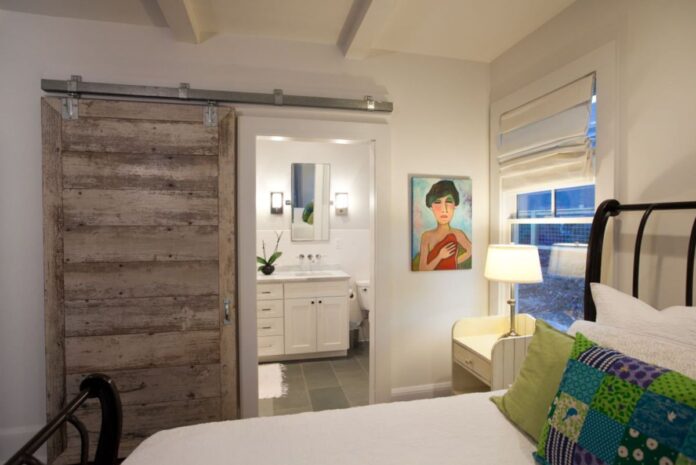 You might have a sliding door already installed in your room. However, what if we tell you that a sliding barn door complements modernly styled rustic bedrooms perfectly. After installing a sliding barn door, collect furniture pieces that match the vibe of the room, and there you have; a rustic bedroom with all the modern charms transformed within budget. You can get a wooden sliding barn door with large panels to get the ultimate farm vibe for a more dramatic effect. For more home decor ideas, visit foyr.com and immerse yourself in aesthetics like never seen before.
4. Utilize Reclaimed Wood
You can also consider creating a wood plank accent wall in your master bedroom or den for a vintage vibe. However, you will get the rustic feel only when the planks mounted on the wall have a rough, staggered texture, giving it a slightly uneven yet organic appeal. However, please don't mount planks with variable sizes on the wall. It won't fit together and will ultimately look shabby. Therefore, even if you want to give it a rough texture, you must see that the planks fit appropriately instead of giving a haphazard appeal. And, if you are on a budget, you can score cheap reclaimed wood through online websites such as eBay or Etsy. You can also contact the nearest grocery store to ask for wooden pallets at an affordable price.
5. Mirrors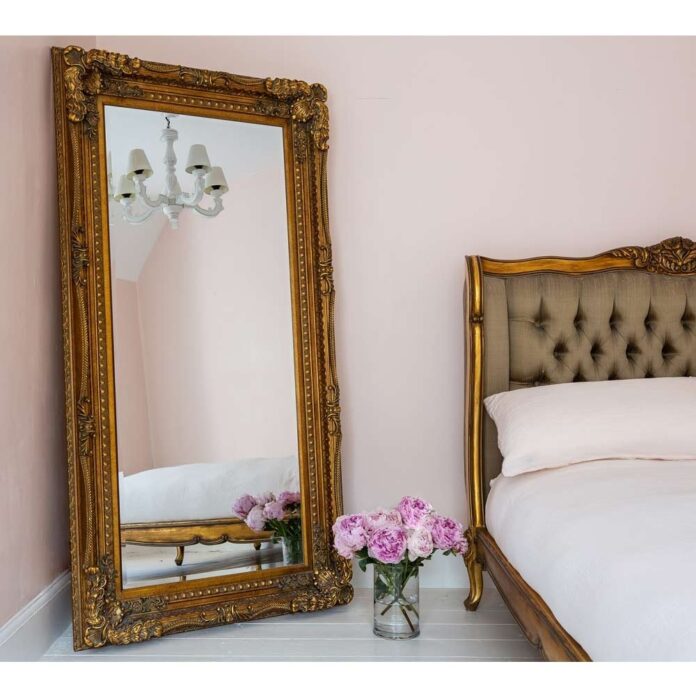 You might not realize, but vintage mirrors can go a long way if you mount them right. Mirrors make a room appear larger and brighter. So, if you feel like your master bedroom is a little cramped up, hanging designer mirrors on the wall can do the trick. An oversized octagonal mirror can create a distinct impression in the room, dialing your bedroom back to the 90s grandiosity or La Belle Epoque.
However, to achieve that, you must find a mirror that has become smoky with age and entails a rustic frame. A gold or silver frame can accentuate your room's interior, while the laurel leaves, floral designs, or bold gold lines can give the ultimate vintage appeal. If you have a faded mirror frame, consider embarking on a tiny Do-It-Yourself project and paint it in pastel hues to give it the perfect aged-in-time look you want.
6. A Contemporary Fireplace and Mantel
Your master bedroom can become timeless by adding a fireplace and faux-stone mantel. A contemporary fireplace can provide the most vintage look to your master bedroom while raising the aesthetics bar for your entire home. If you are on a budget and do not want to enlist the help of a professional, some faux stones, including AirStone and NextStone, are easy to cut with a hacksaw. You can mount these stones on the wall with a premixed adhesive mixture, and it will not require you any grout, contractor, or special equipment.
7. Get some Vintage Vases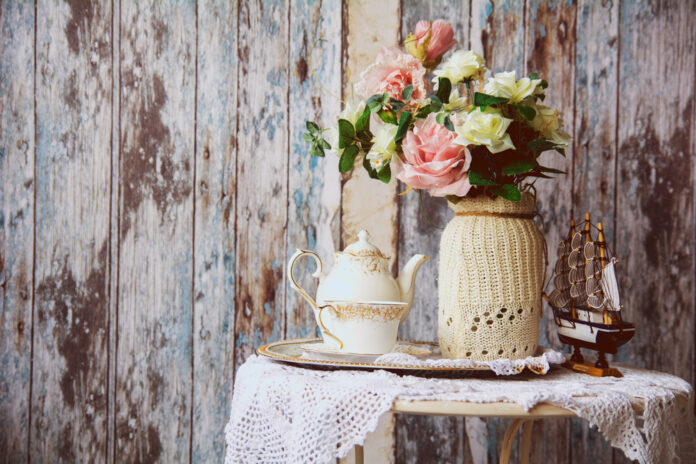 You can collect or buy mason jars and embark on a DIY project to redecorate your home. Or, you can visit the nearest Pottery Barn store to buy your home a set of vintage vases. Vintage vases can transform your room's look and spruce up a desolate corner that requires some pizzazz. You can also place a vintage vase on your bedside table to hold odds and ends such as sunglasses, a night mask, keys, or earbuds. Therefore, once you have drawn the line for the kind of aesthetic you require, you can repurpose items any way you want to get the most out of them.
Final Word
If you want the ultimate mid-century vibe, follow the tips mentioned above and transform your home into a late 90s country house but with only the most aesthetic parts. You can pick any one idea that resonates with you or combine a couple of them for an everlasting effect. From vintage china adorning your home's shelves to pastel hues creating a rustic semblance, you have so many ideas at your disposal that you will be spoiled for choice when the time comes for going with one. You can also watch videos on YouTube if you wish to hop on a little DIY project of your own.