Winter in St. Louis brings with it picturesque snowscapes and holiday festivities. However, it also ushers in treacherous road conditions that can lead to car accidents.
According to the US Department of Transportation, every year, 24 percent of weather-related vehicle accidents occur due to snowy or icy winter conditions. These accidents take place all across the US, including St. Louis.
In fact, just earlier this year, the St. Louis Post-Dispatch reported multiple crashes across the St. Louis metro due to harsh winter conditions. Snow and ice-covered roads, reduced visibility, and freezing temperatures make winter driving particularly challenging.
Hence, it's essential to be prepared and know what to do if you find yourself in a car accident on winter roads. In this article, we'll outline what to do to ensure your safety and minimize the damage during such a situation.
Stay Calm and Assess the Situation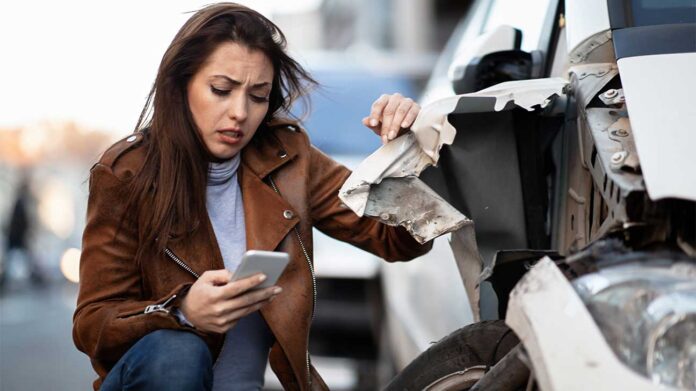 The first and most critical step when involved in a car accident on winter roads is to stay calm and composed. The shock and stress of an accident can cloud your judgment, so take a deep breath and focus on assessing the situation.
You must first check on yourself and any passengers for signs of injury or trauma. Calling 911 should be your priority in such circumstances. You can also call (314) 645-9160 to directly get in touch with the St. Louis local emergency medical services if needed.
Afterward, determine the extent of vehicle damage and any potential hazards. If the car you're driving is still operable, try moving it to a safe location. You should move the car to the side of the road or a nearby parking lot if possible.
Warn Other Drivers
According to Weather Spark, winters in St. Louis tend to get foggy. That means there's always a chance for the visibility to be extremely low. Therefore, it's crucial to warn other drivers of the accident to prevent additional collisions.
To do so, turn on your hazard lights to indicate that your vehicle is in distress. If you have reflective triangles in your emergency kit, use them to mark the accident scene and provide additional warning to oncoming traffic. Keep a safe distance from your vehicle and the road to avoid any potential secondary accidents.
Call for Help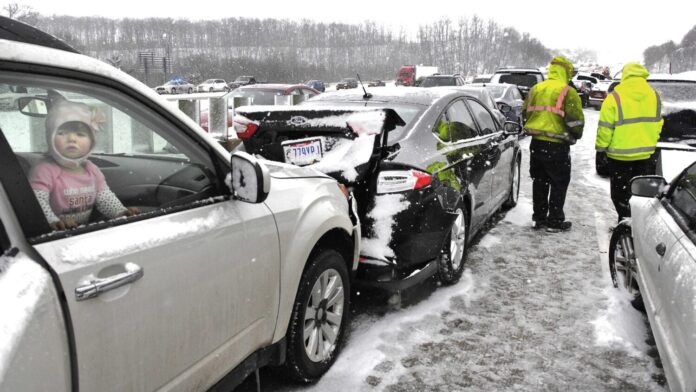 If you haven't already called 911 due to injuries, now is the time to do so. When reporting the accident, be sure to provide precise information about your location and the number of vehicles involved. The dispatcher will guide you on the necessary steps and coordinate any emergency response.
In extreme weather conditions, it may take longer for first responders to reach the accident scene. Therefore, it's crucial to keep warm and safe while you wait. If you have access to a roadside emergency kit, use any available blankets or warm clothing to stay warm.
Exchange Information with the Other Driver
Make sure you're exchanging contact information with the other driver(s) involved. Details you need to collect include their names, addresses, phone numbers, driver's license numbers, and insurance information. You should also note down the cars' model numbers just in case. Remain courteous and professional when asking for such information.
If possible, use your phone or car's navigation system to note down the exact coordinates of the location. This will help authorities track down cameras around that location and revisit the accident footage if they needed to.
Document the Accident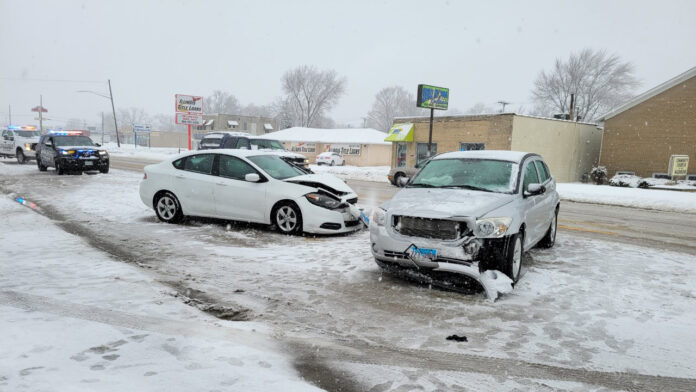 Apart from exchanging information with the other driver(s), documenting the accident is crucial for insurance purposes. Take photos of the accident scene, vehicle damage, road conditions, and any relevant road signs or signals using your phone.
Visibility can get a bit low in St. Louis at times due to winter conditions. If that's the case, wait to see if things become clearer or take the pictures with the best possible lighting to improve visibility.
This visual evidence will help you establish your case and provide valuable information to your insurance company.
Note any weather conditions, road hazards, or obstacles that might have contributed to the accident. This information could be vital in proving your case if liability is in question.
Contact a Lawyer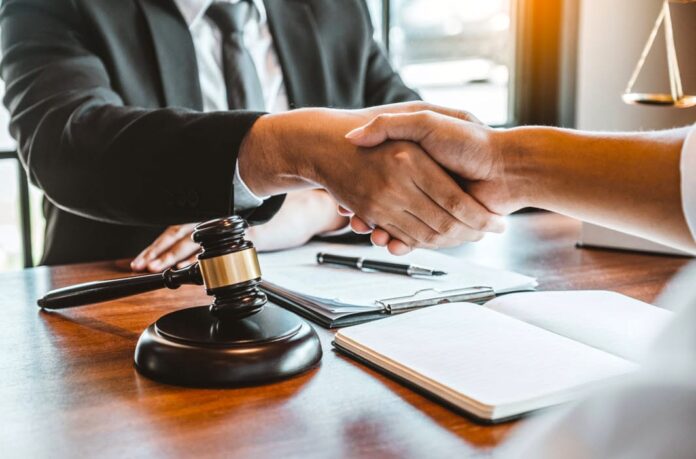 According to TorHoerman Law, a personal injury or car accident lawyer can help you navigate the confusing and complicated legal system. They will also be there to represent you as well as your best interests to the courts.
From proving your innocence to ensuring that you get your compensation, a lawyer can help you navigate the accident case in many ways. These seasoned lawyers are well aware of what obstacles you might have to face when trying to defend your case in court. Hence, make sure you get in touch with a car accident lawyer in St. Louis to help you out.
Give your lawyer all the information you have regarding the accident and don't hide anything. Only then will it be possible for them to help you through this case and any lawsuit that you may want to file.
Contact Your Insurance Company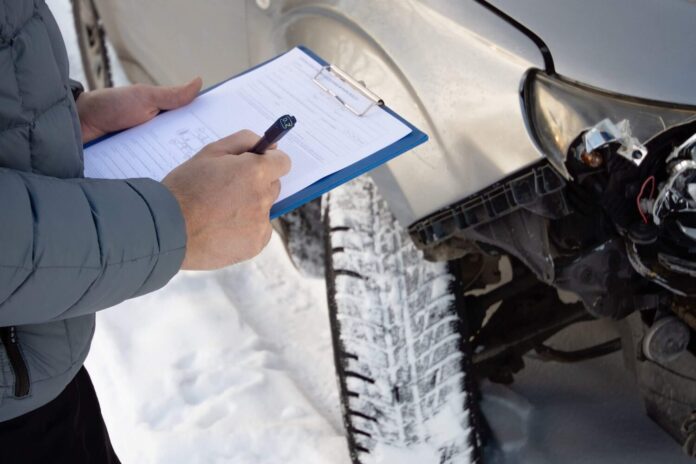 Once you have safely left the accident scene, it's time to contact your insurance company to report the accident. Be prepared to provide the information you gathered from the other driver(s). You should also have documented evidence of the accident. This can include pictures and videos of the accident site, police reports, witness statements, etc.
The insurance claims process will vary depending on your coverage and the circumstances of the accident. Hence, you must be well informed about your policy.
You should inform your insurance company if you or any passengers sustained injuries. Your insurance provider can also guide you through the necessary steps to file a personal injury claim.
Conclusion
St. Louis winters are notoriously known for causing road accidents. That's why you must be fully prepared to deal with such accidents should you ever fall victim to one. This is something you can easily do as long as you stick to the tips above. That way, if you ever have to deal with such an accident, you'll immediately know what steps to take to handle the situation.